Hey Gang,
Is anybody out there using American Bittersweet (Celastrus scandens) as bonsai Material. It grows wild here in Kentucky and I just got a nice one from a friend of mine and going to start playing around with it. Mine is a female so it should produce lovely seed capsules in the fall when it's dormant. Just took the first progression picture today. In case your wondering, I'm going to go literati on this one.
Randy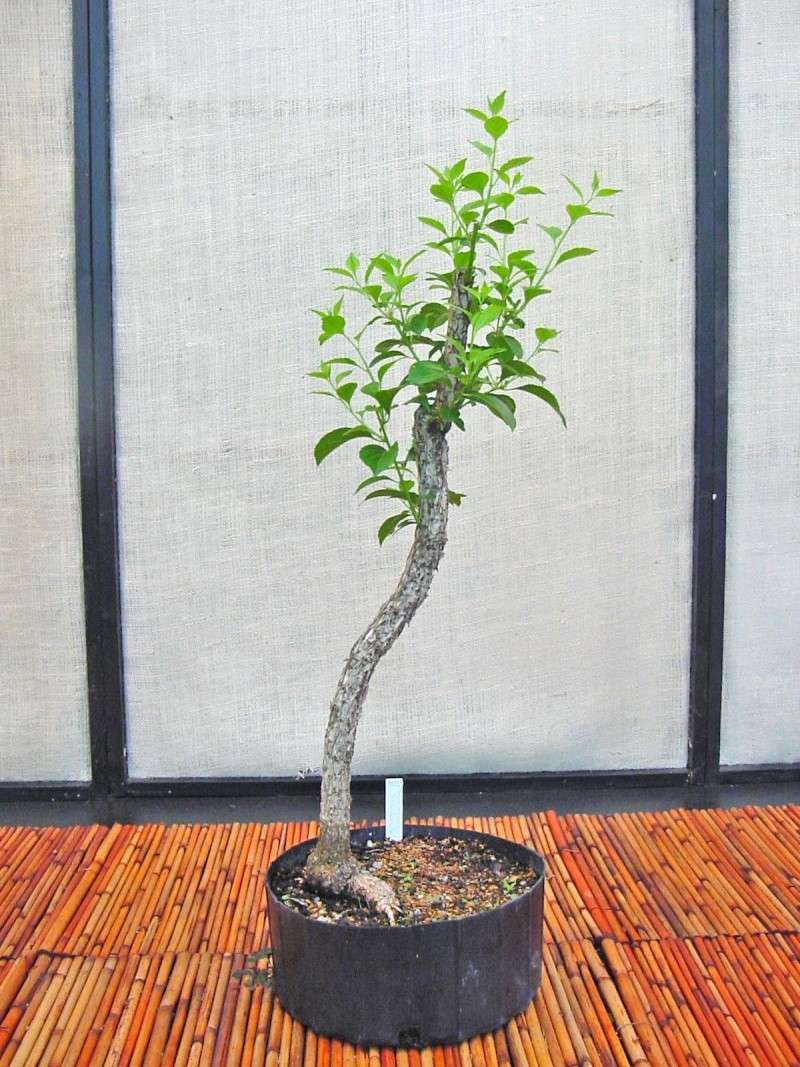 Randy_Davis

Member






bonsaisr

Member





bonsaisr wrote: Do you have a boy tree handy? I think I've seen them as bonsai.
Iris
Hi Iris,
Yes, I sure do. They grow wild in the woods around here so polination won't be a problem. I'll take a cutting of a male and put it in a container here on the table next to the female just to make sure.
Randy

Randy_Davis

Member





bonsaisr wrote: I think I've seen them as bonsai.
Iris
I"ve seen the oriental bittersweet (Celastrus orbiculatus) but never American bittersweet. I'm actually suprised that it's not more common as bonsai material here in the US and Canada since it's such a common woodland vine. I would love to get a nice image of either one of them for the ABS reference Image Library (with seed capsules of course).
Randy

Randy_Davis

Member





Hi Randy, here are a couple of shots of my oriental bittersweet from a show earlier this year.
I think these plants are great for bonsai. I've just pollinated (hopefully) this tree and another slightly larger female tree.....fingers crossed.
Good luck with yours I think it'll make a lovely tree, I like the idea of the literati, perhaps not too structured if I may be so bold.
Have fun.
Regards
John
Hello,
Here's my newly acquired Bittersweet. Photo is about a month old. I have cut back growth and wired to make more compact. Should I just cut back hard?  
Thanks,
Luis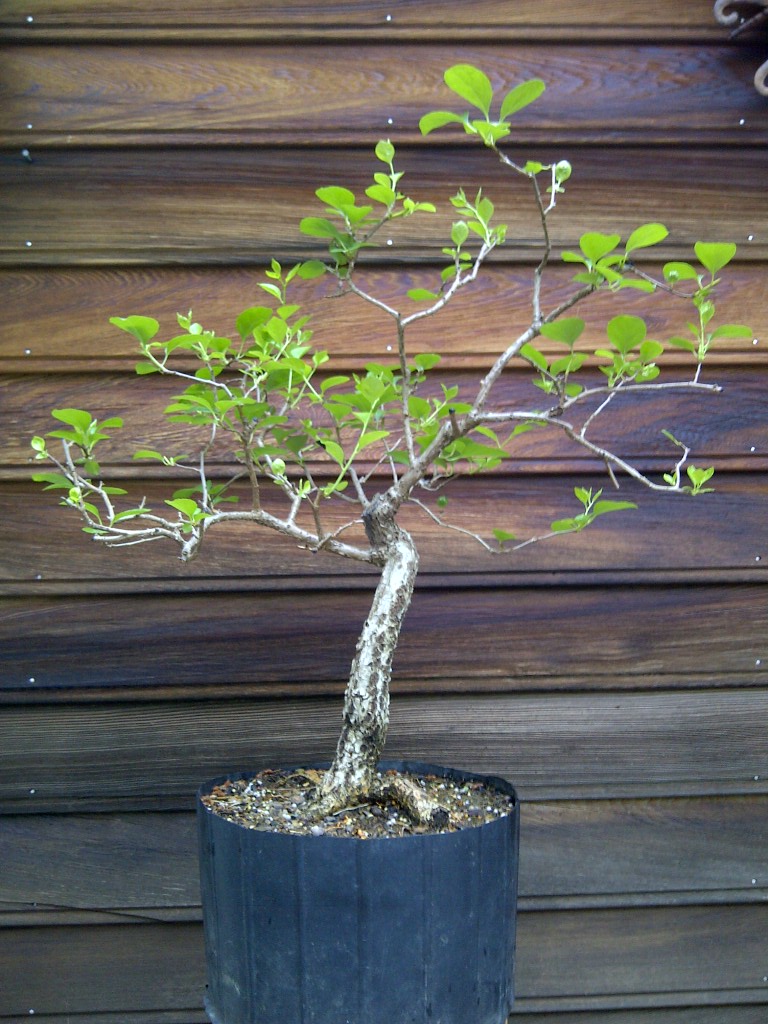 " />
One of our club members has an American bittersweet bonsai. It's a small, literati/slanting style from what I can remember; he brought it to a club meeting last fall. It had a number of fruits that hadn't quite opened yet.

There is a cultivar that is self-fertile, it is called "Autumn Revolution". I found one at a local nursery last fall and planted it in the ground this spring. It has set a large number of fruit.

coh

Member






Similar topics
---
Permissions in this forum:
You
cannot
reply to topics in this forum