I started shaping this larch in 2008 .... Now in spring 2011 he got a new china pot ...
2009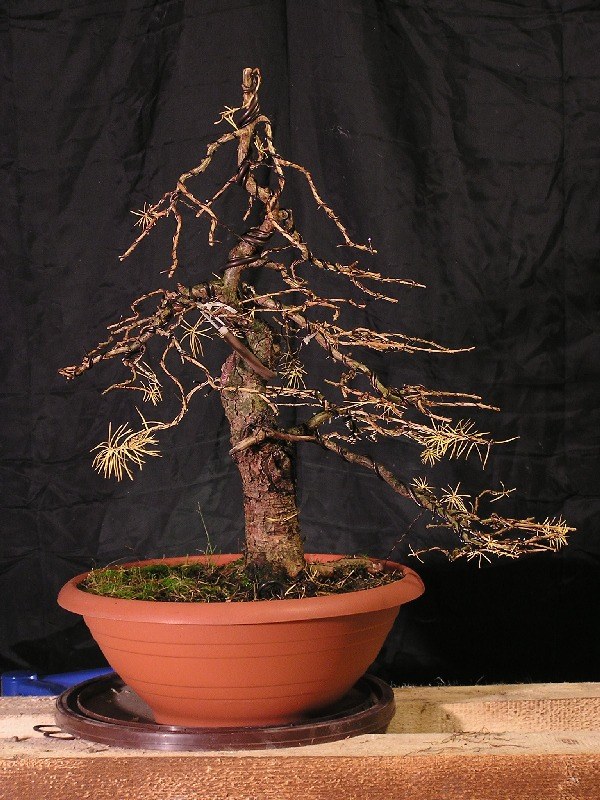 Now ..spring 2011
a little bit more pict ....
http://www.bonsai-place.estranky.cz/fotoalbum/bonsai-galerie-bonsai-gallery/modrin-opadavy---larix-decidua----uncmunc-/

martin kolacia

Member





HI! Martin,....

Nice one!

grtz from Holland,...where i sit as i am

littleart-fx

Member





You have a nice tree there..i like the curve on top where the thick trunk ends..have you thought about the bottom branch on the right being removed??? it would make the tree more compact..just a thought.. good work take care john
littleart-fx : thanks for your comment to Holland
moyogijohn : thanks for your nice comment
....about this removing ? ...not yet .... maybe

martin kolacia

Member





spring and wonderful color .......

martin kolacia

Member





Hi Martin.
I like this tree. but IMHO it will look more balance and natural without the first/ bottom branch.
regards,
jun

Similar topics
---
Permissions in this forum:
You
cannot
reply to topics in this forum