has any one used a rooting hormone before?
it seemed like a waste to me to cut off, and just throw away pieces of my japanese garden junipers so i did a little reading and bought some "green light" rooting hormone. it said to cut back the bark where you want roots, dip it in the powder and place the cutting in soil, keep it in the shade and keep it moist until the roots were developed. i did just that, i put the cutting in a pot of irish moss because it stays moist and also needs to be in the shade. i was just wondering if any one had tried this with any luck.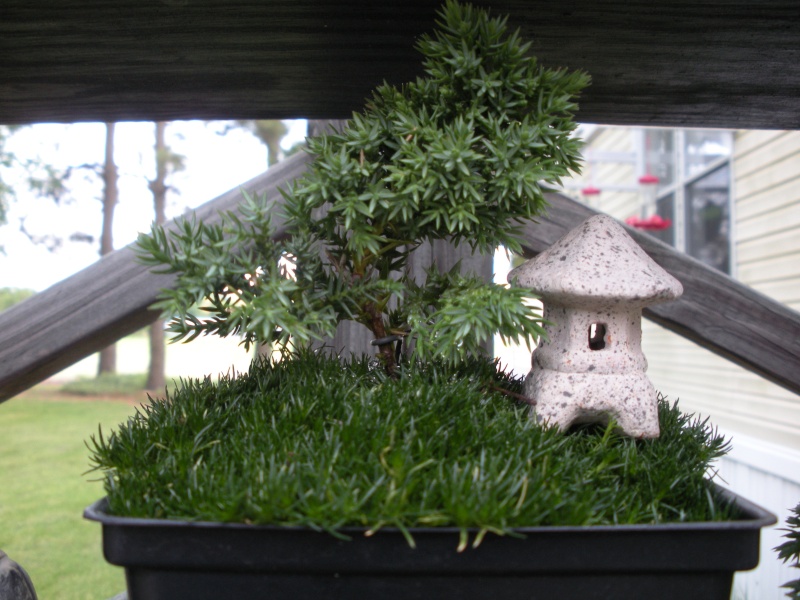 Art by David White

Member





I've never heard of "green Light" rooting hormone, but it should work just fine.

The moss-covered container may be a bit TOO damp. Best bet with cuttings is to root them in a bed of sand, and keep it moist but not WET.
_________________
Jim Lewis - lewisjk@windstream.net - Western NC - People, when Columbus discovered this country, it was plumb full of nuts and berries. And I'm right here to tell you the berries are just about all gone. Uncle Dave Macon, old-time country musician

JimLewis

Member





I propagate far too many plants. If you want more details take a look at my articles
here

_________________
"It is not the strongest of the species that survives, nor the most intelligent. It is the one that is the most adaptable to change." - Charles Darwin.

Kev Bailey

Admin





[quote="Kev Bailey"]I propagate far too many plants.[quote]

Glad to see I'm not the only one that does that...I hate to throw something away.

As for rooting hormone, I would be careful of the medium you're rooting in...don't let it get too wet. I've got some tiger bark ficus cuttings that I started a couple of weeks ago and am concerned about the close to 10 inches of rain we've gotten in the last couple of weekends...especially since its supposed to rain today. But, this might also mean an end to the drought we've had for the last couple of years.

Dean

Art by David White

Member






---
Permissions in this forum:
You
cannot
reply to topics in this forum