Please forgive my ignorance. What is causing the fire fall? Lava? Glowing coals? Sun light?
Thanks.

Todd Ellis

Member





TODD,
This is the scene of Yosemite National Park-California,U.S.A.
The park was notified as National Park in 1890. It covers 1200sq. km & the 'fire' waterfall of EL Capitan is one of the most spectacular of all scenery.
The view of waterfall is created by reflection of sunlight hitting the falling water at a specific angle. This rare sight can only be seen during a 2 week period towards the end of FEBRUARY and during the short minutes of dusk
. The sun's position at a particular spot in the sky during dusk creates such scene. on the falling water .[img][img][/img]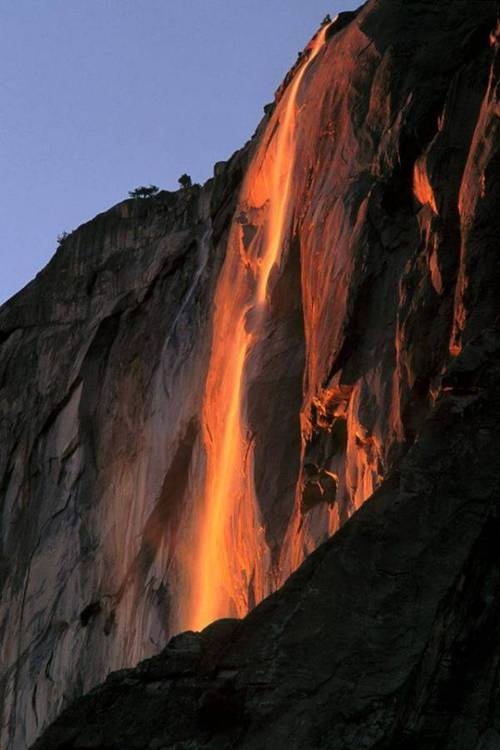 [img][/img][img][/img]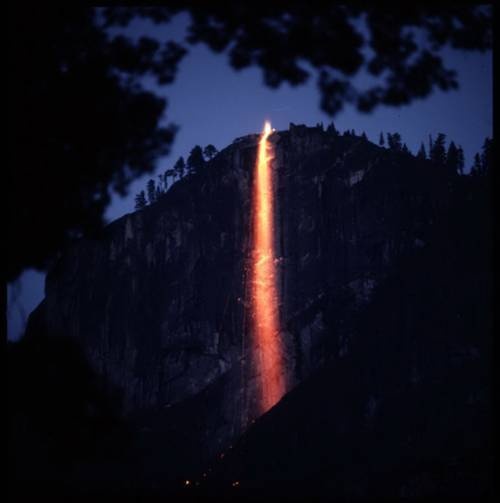 Woooowww!
this is the waterfall. magnifico.
regards,
jun

Similar topics
---
Permissions in this forum:
You
cannot
reply to topics in this forum