Page 2 of 2 •
1, 2


Fore

Member





Hi,
I was reading Peters blog the other day - quite relevant to this topic and some very good advice-
wet wet wet
.
I've had a needle banding disease appear on my weakest pine - a white pine on its own roots - so am now treating with the bayer 'systhane fungus fighter' product but will alternate with bordeaux.
cheers Marcus

marcus watts

Member





Guest wrote:A classic case of needle cast Fiona. Get your Copper Fungicide out and start a treatment. Once a month should do it. Three or four applications. I have discovered no needle cast on my Pines this year. I have stopped watering the foliage this last year. May be a coincidence.
If my pines are expose to too much rain water, needle cast will appear too. Yes Copper Fungicide works for my pine too.

Chiang Cheng Kooi

Member





I have just lost a Limber Pine which I thought was due to a watering issue. Now I am realizing that it
is likely due to a needle cast problem instead which now looks like is spreading to my black pines.
Should I start applying a bordeaux mix now? I have some Limber pines that are putting on new shoots
now....Here's some photos./Users/georgettetuck/Pictures/DSC_0003.jpg

Georgette

Member






Georgette

Member





That doesn't look like needle cast Georgette. That looks like bands of brown color in the middle of the needle. Yours looks malnourished and possible a root problem (the yellow color). Browning at the tips normally means it's not getting enough water. I'm no expert so see if anyone else has thoughts to your problem.

Fore

Member





No needle cast is great news! What kind of root problem might that be? Do you have a favorite that you use to nourish pine trees?
Georgette

Georgette

Member





This has been a very helpful thread. I bought a fairly mature black pine in Florida in January, looked very healthy at the time. But, over the last three months, its candles have failed to extend, and it apparently has a pretty bad case of needled cast. BTW, all of my other black pines' candles are pushing out their needles already and don't have the problem. I have begun treating with copper. I'll post some pictures and report back periodically with some progress pictures as I get rid of the stuff.
[url][/url]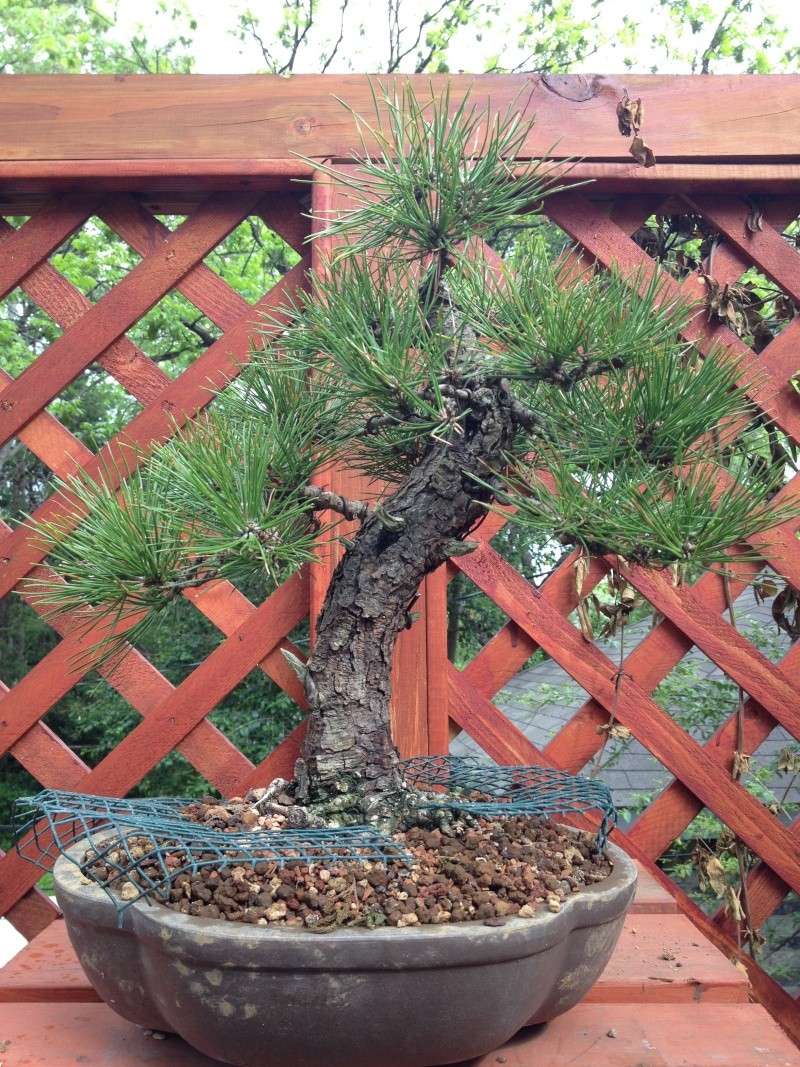 Japanese Black Pine _________________________________________________________________
Notice the small buds not extending. ____________________________________________________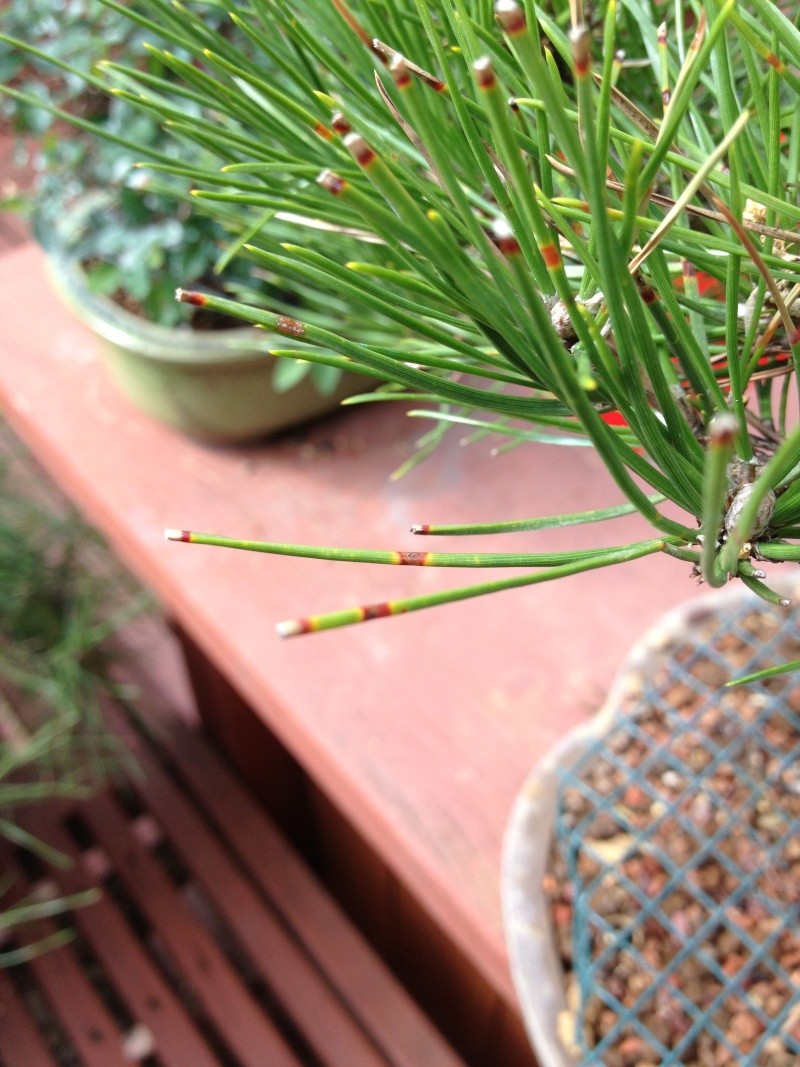 The brown bands indicate needle cast. Notice, the needles had been trimmed by the previous owner, and it looks they the tips picked up the same fungus. ________________________________________________________________________
https://i.servimg.com/u/f80/14/06/45/18/2013-014.jpg
This is the most infected needle cluster on the tree. ________________________________________________________
https://i.servimg.com/u/f80/14/06/45/18/2013-015.jpg
Another infected needle cluster
Page 2 of 2 •
1, 2

---
Permissions in this forum:
You
cannot
reply to topics in this forum