I bought this ch elm for $25 at a bonsai nursery back in 1996. The salesman had the tree in his reject pile and was wondering why I would bother with such a tree when he had some fantastic others for sale, of course with some fantastic price tags also. I became enamored with the ch elm early on in my bonsai days when I came upon a book of Chinese penjing. I fell in love with the tight foliage rather than the open branching that the Japanese mostly use. Of course I know the Chinese also use the open branching, but most of what I was seeing at the time was the tight foliage.
The tree was having trouble early on and the trunk started rotting. I hollowed out a good portion and it was just enough to stop it from advancing any further. After 14 yrs it's now one of my healthiest trees. It does come down with scale every once in a while and is the result of losing a major branch a few years ago. As long as I keep an eye on it it should outlast me, I hope.
The first pic is right at purchase and the other two are a few days ago.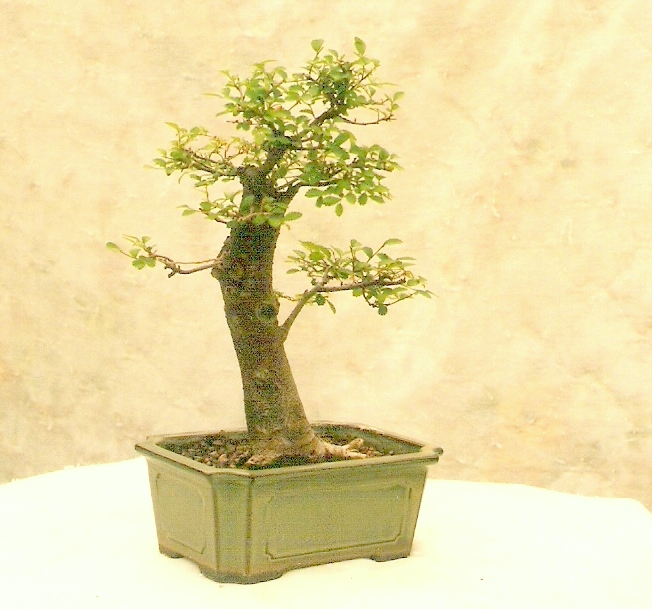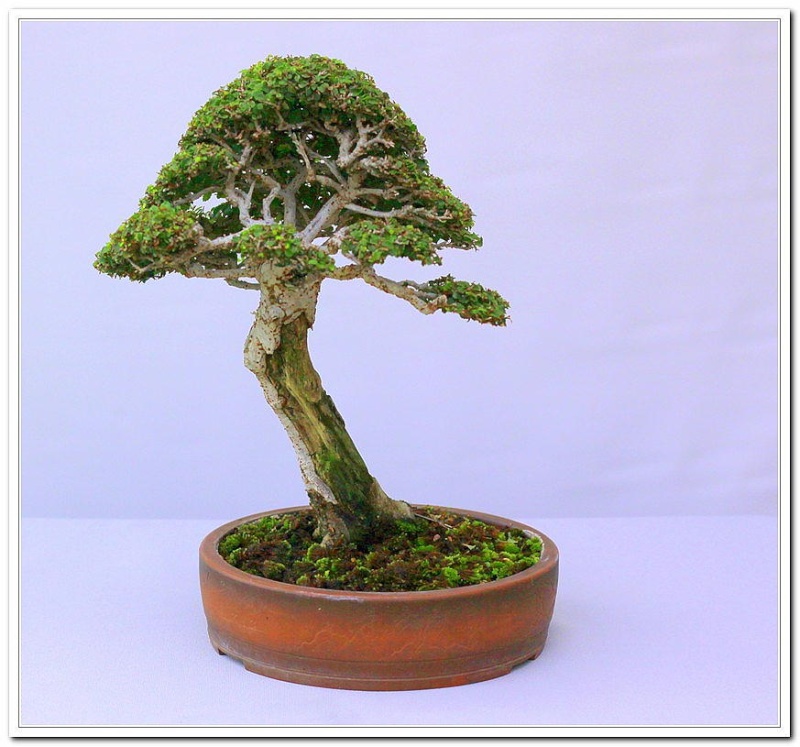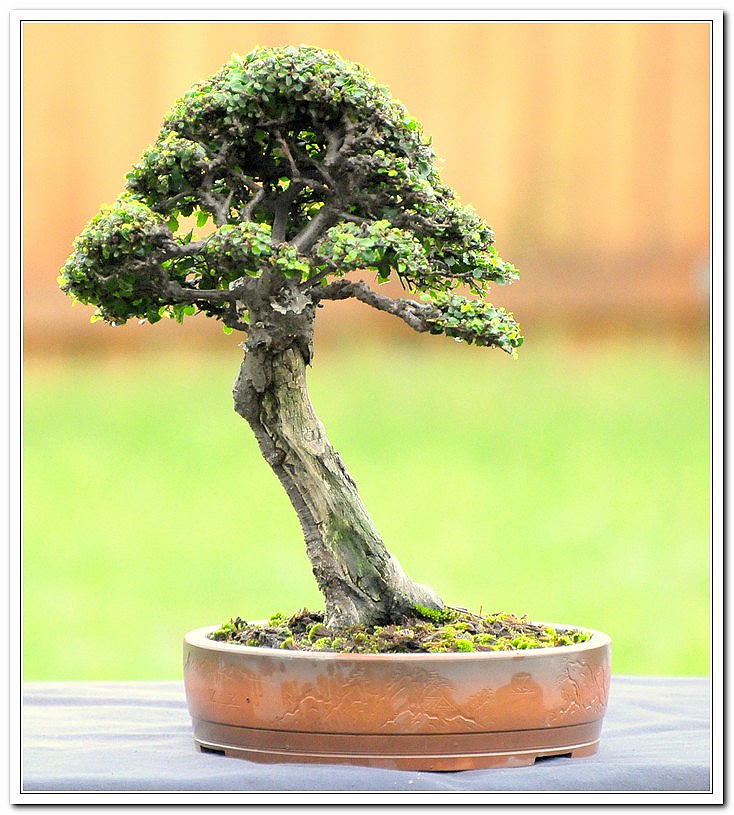 thomasj

Member





Thomas –
I like what you have done with this tree, it's a nice image. The branching up top is a little higgledy-piggledy, but perhaps that is intentional.

How are you preventing (or delaying) further decay of the trunk? If you are in west Texas perhaps the low humidity is sufficient?

Thank you for posting the tree!
David Brunner

David,
I live in the DFW area. I think I must have have scooped out all the infected area when I routed out the area that was starting to rot. That was about 10 or 11 years ago and I haven't had any trouble since.

thomasj

Member





Howzit Thomas,
Really nice progression..... I like the way you have carved out the truck. Good job.
A Hui Hou,
-Tim

Hawaiian77

Member





Thomas,,I really kike the tree,it has come a long way..i like the tight foliage too,how did you get it to do that?? elms are my favorit bonsai.. not picking but could you get the bark at the top to taper the way the bottom does??? it is a good tree with i know a lot of work..good job john
moyogijohn,
here's a link to an article I wrote for Dallas Bonsai a few years ago describing the method I used to get the tight foliage. It's a really small article but hopefully you'll get something out of it.
http://www.dallasbonsai.com/bonsai_tree_care_TomM_ChineseElm.html

thomasj

Member





Thanks Tim,
I guess I was just lucky back then. I didn't have the proper tools to do the job so I used an electric router from my old woodworking days and had to be careful not to slip as I almost did a few times. That trunk would've been history.

thomasj

Member





WOW!! An electric router..... that would have been interesting to watch. I like using Dremels. Haven't had a chance to use hand carving tools as of yet.
A Hui Hou,
-Tim

Hawaiian77

Member






---
Permissions in this forum:
You
cannot
reply to topics in this forum