This is a very cool Dale Cocohy pot I picked up at Bill Valvanis September exhibition.
The tree is a Brazilian Raintree branch cutting that is very flat hence it fits the narrow confines of the rectangular pot. It needs a few more growing seasons to fill in but I think you will get the idea. Jim VanLandingham took the cutting and I talked him out of the tree.
If you look at the pot from the side you can see the flat trunk, which is a characteristic of the Brazilian Raintrees that grow in the USA.
.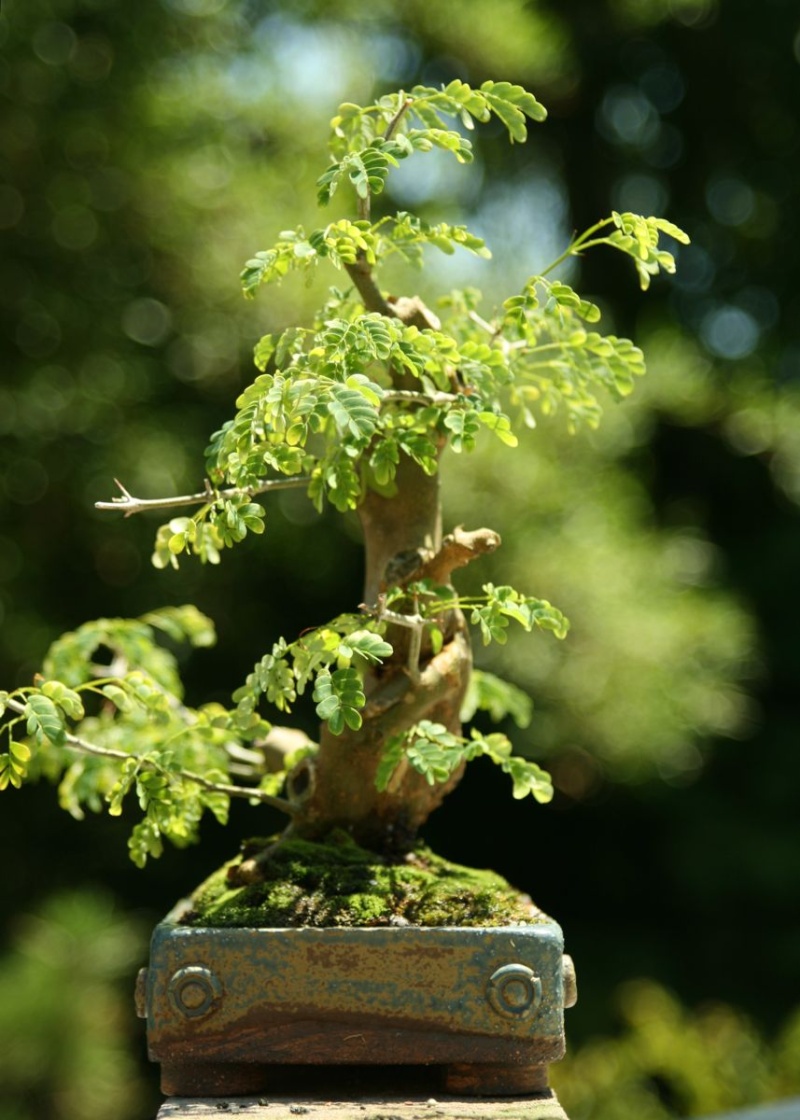 Last edited by Rob Kempinski on Tue May 25, 2010 7:33 pm; edited 1 time in total

Rob Kempinski

Member





Once in a while I will defoliate my Willow leaf Ficus to help see the strucutre and to aid ramificaiton.
Here is a Clump style shohin in a Japanese Pot
This might be its Internet Debut.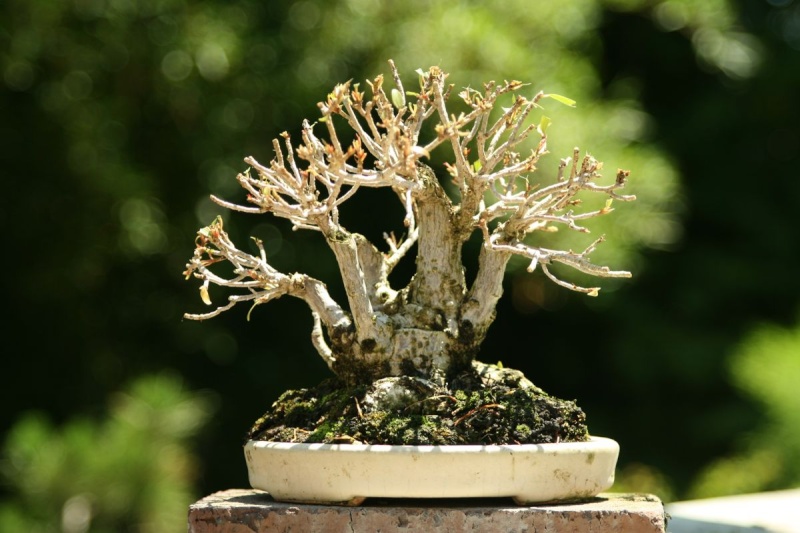 The next is a sumo shohin Willow Leaf Ficus that I chopped to size in 2004 if I recall correctly. Jerry Meislik was visiting my house that day. The how to sequence of this tree is featured in my book, "Introduction To Bonsai." I recall taking considerable heat when I chopped a poorly developing cascade to make this tree. I feel the chop was worth it as this guy is now a super sumo.
The pot was made by a local Melbourne, Florida, pottery collective called Horse Creek Pottery by their main artist Bill (whose last name I forgot).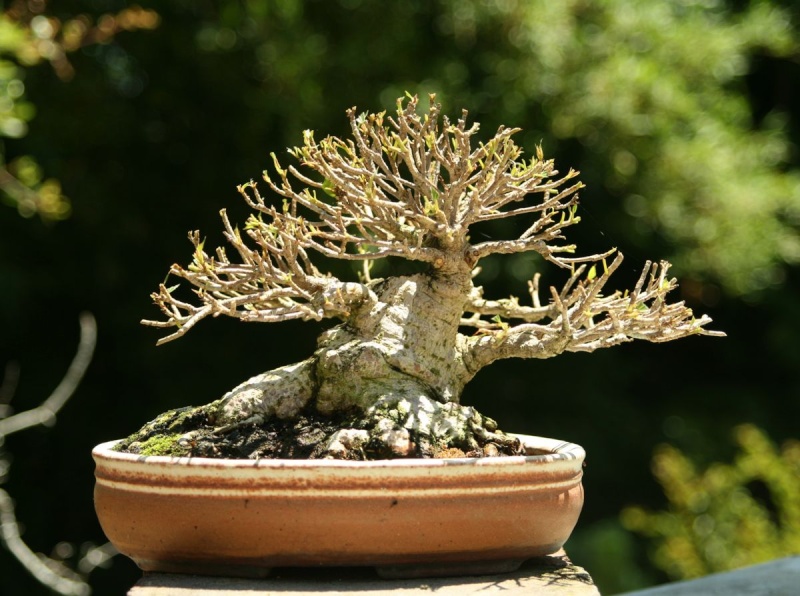 Last edited by Rob Kempinski on Tue May 25, 2010 7:37 pm; edited 1 time in total

Rob Kempinski

Member





Here is another naked Willow Leaf Ficus. One I've been playing with for a few years. The pot is medium quality Chinese pot.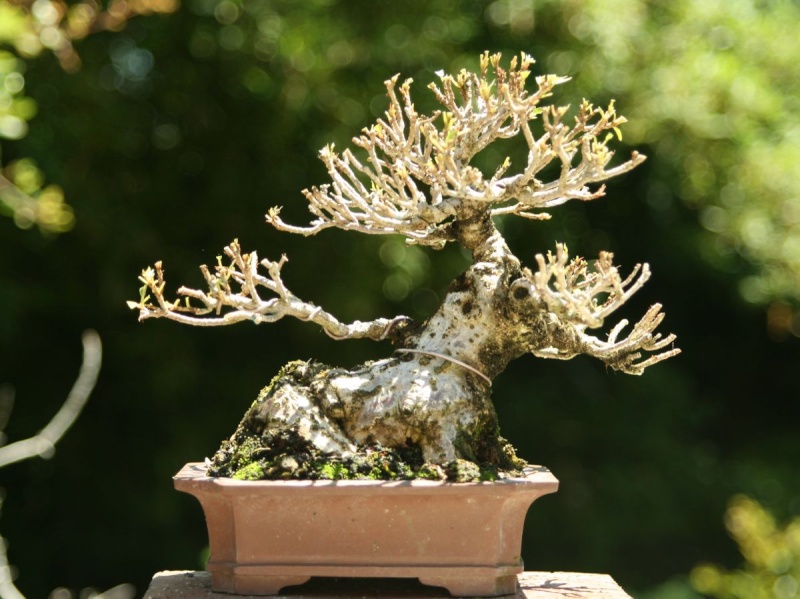 Rob Kempinski

Member





Nice!!! I've seen that Dale pot before...
Love the sumo shohin... the form and movement is lovely.
Victrinia

Victrinia Ridgeway

Member





This is a Chinese Elm cutting that I developed into a shohin. Obviously the top needs to round off a bit. The pot was a commemorative giveaway at a Bonsai Society of Florida convention a few years ago. I don't know who made the pot.
.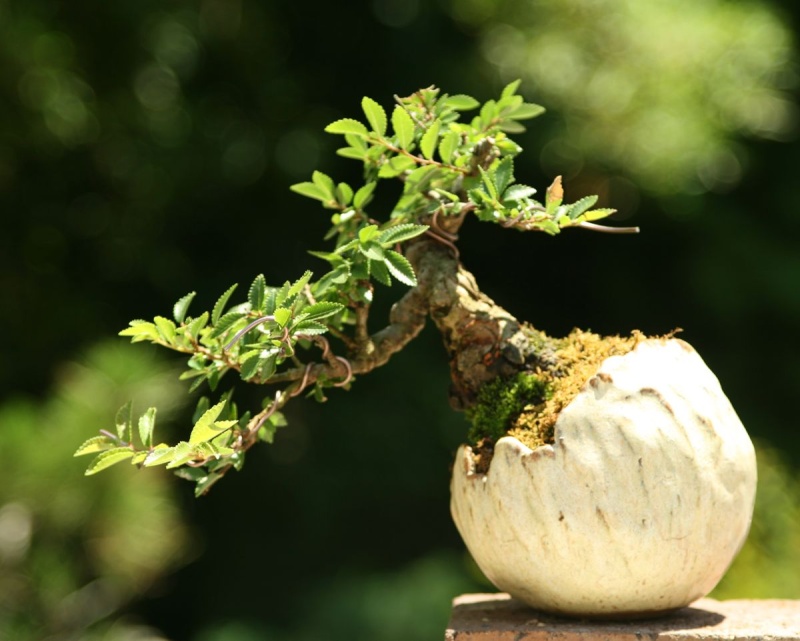 Next is a Texas Ebony shohin recently purchased at our local club auction. I tried to buy this tree several years ago when it was at Durastone Nursery but it was sold and waiting for its owner to pick up. Well patience pays off, the owner brought it to our club auction last month. It immediately underwent restlying it and it looks ratty but when the curved apex and branches fill in it should improve. As a compound leafed tree probably best to show it without leaves. I made the pot.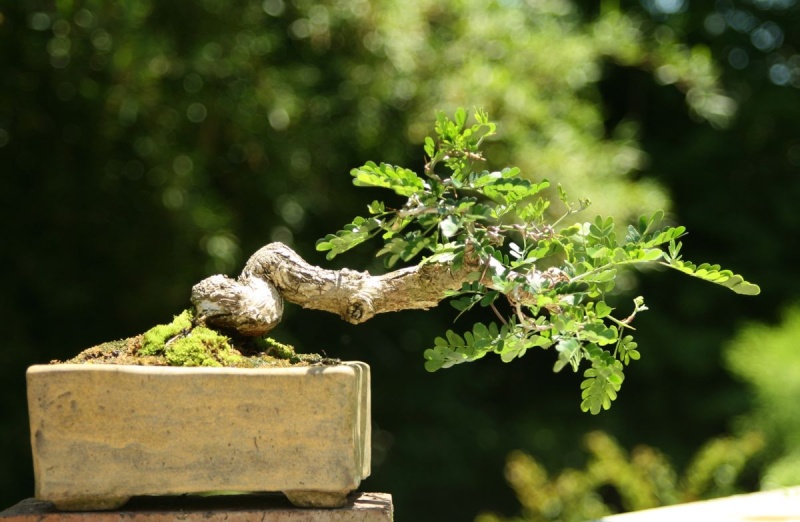 Rob Kempinski

Member






Similar topics
---
Permissions in this forum:
You
cannot
reply to topics in this forum