Last night, April 28th, Sei Boku Bonsai Kai of San Mateo CA celebrated their 27th anniversary with a party and the great pleasure of having Boon Manikitivapart as the guest demonstrator/lecturer.
Boon is one of those bonsai masters who has earned recognition by his first name, BOON!
True to his well deserved reputation, Boon gave a very knowledgable lecture on the care and training of juniper bonsai, and specifically the Sierra Juniper.
The image is Boon, the bonsai, and our member, raffle winner Mike Mello. Mike is a hardworking member of the club, and deserved the win. Also, I think he bought a large fistfull of tickets.
We often see Boon ln this forum. Maybe he will be kind enough to post some comments on the care and training of collected junipers.
Mike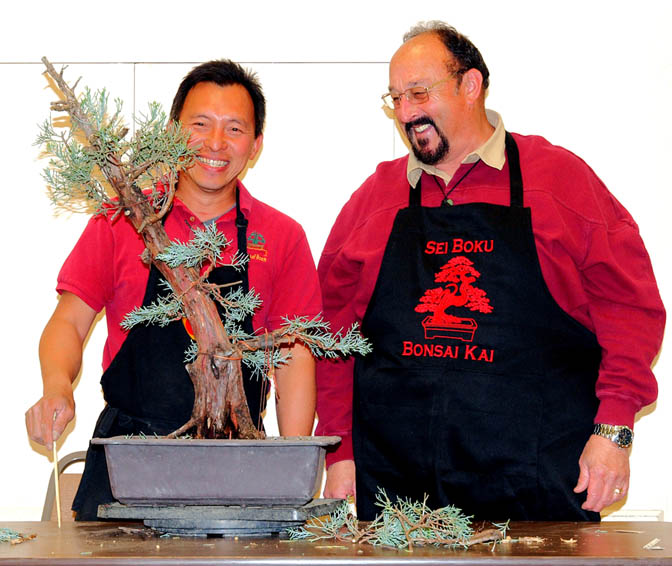 mike page

Member





Sorry for the delay.
this tree that i used for the demo, the new shoots were cut off before i bought it. if they were left on, i might be able to jin the top. i did not feel safe to do so. it can be done safely next year.

boon

Member





Mike,
I'd love to share the information on how to work on collected juniper and scale juniper in general.
if you have the tree that has juvenile foliage, you need to wait till it turn to mature. it is the sign of stress. cut too much. root rot, insect , too much pinching. too much fertilizer.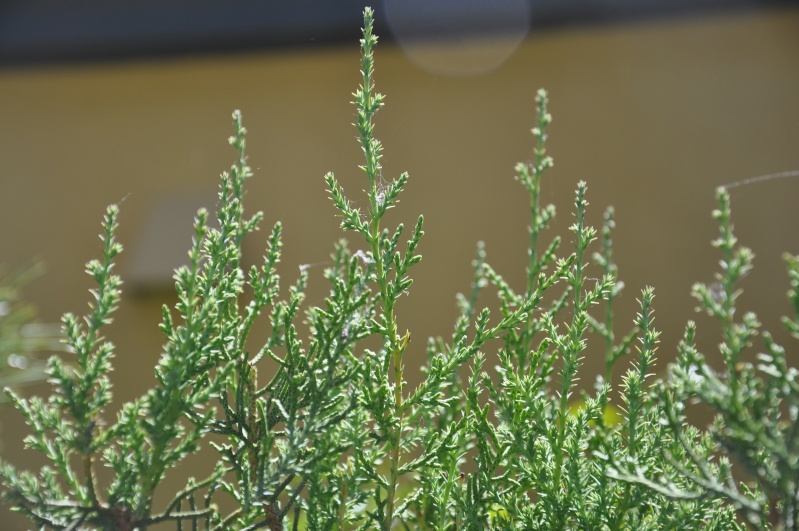 e that has juvenile foliage, you need to wait till it turn to mature.

boon

Member





i went to study the sierra juniper in June last year. i found out that it is dropping old needles and new needle turn yellow and brown then fall off.
the new tip continue to grow.
on most of my native scale junipers, they do the same. the old interior needles start to drop. I usually pull them off (old needle) between fall and spring. it will help the tree to grow faster and also let the light and air to reach interior.

boon

Member






---
Permissions in this forum:
You
cannot
reply to topics in this forum