Hi All,
Thias is what we get up to (or some of us) on our little islands of Jersey Channel Islands. The Jersey Bonsai Society meets most Sundays at my garden centre.
My Larix just been repotted
[img]
[/img]
Root detail, i have wired the roots to form a better image.
[img]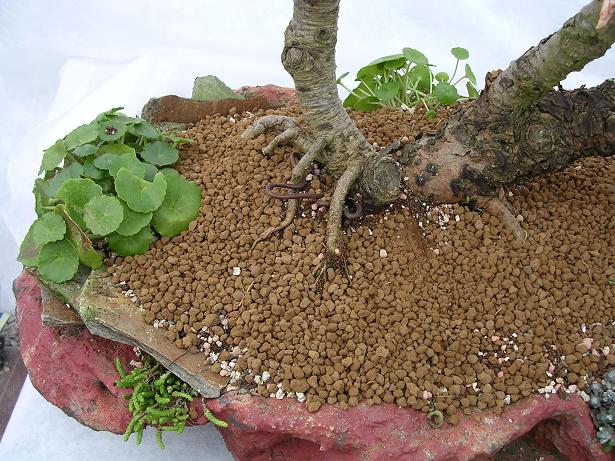 [/img]
Trunk Detail
[img]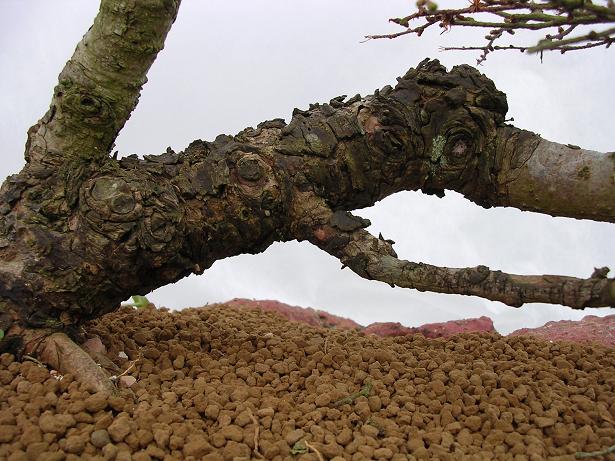 [/img]
Lonicera well rooted!
[img]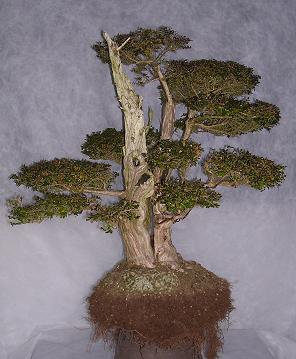 [/img]
Bit of a fuzzy pic but detail of the aged hollow trunk.
[img]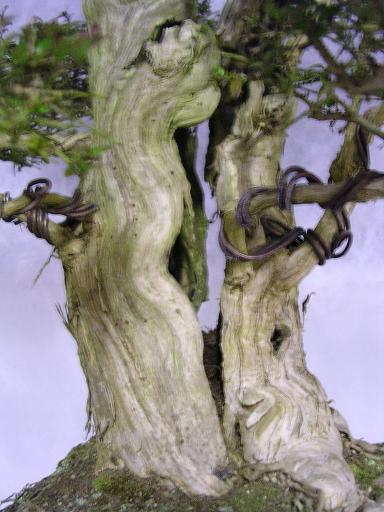 [/img]
Back in the drum pot.
[img]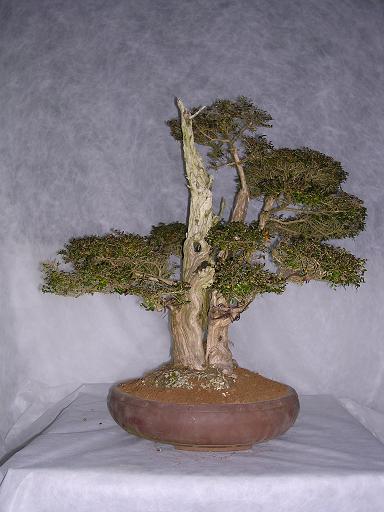 [/img]
Happy Bonsai
James

jamesransom

Member





Great trees. Love the bark on the Larix. What kind of Lonicera is it??

Paul Landis

Member





Hi Paul
Thanks for the comments it is the hedging honeysuckle Lonicera nitida. This tree i got as untrained material from a well known bonsai master, potter and sculpter some years back about 10 or more. I also purchased a pine collected by another bonsai person which i will show below, this too was untrained and in a massive training pot.
The Larch i purchaced (along with some other material) when i competed in the bonsai new tallent competition in 1999 and has been an interesting plant to work on.
My Pinus syl. after a repot and root work.
[img]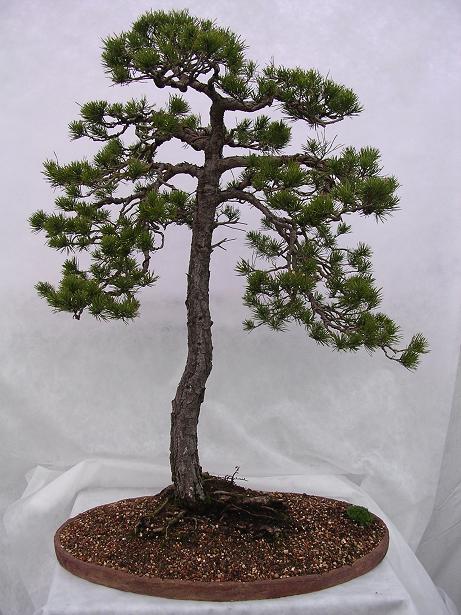 [/img]
Roots
[img]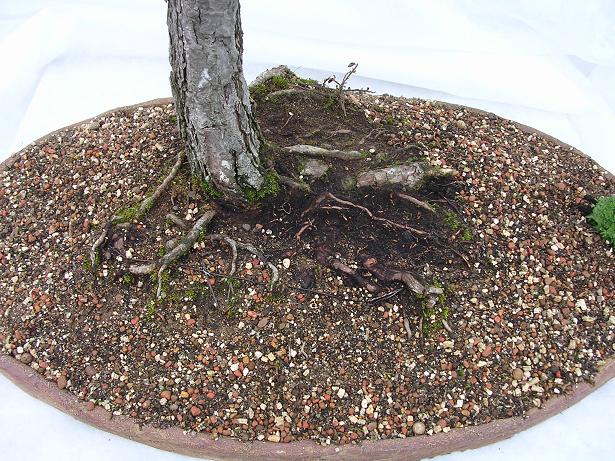 [/img]
Thanks from James

jamesransom

Member





This is a picture about a week ago of Toms Azalea from our club. It was purchased as untrained material from a uk nursery i helped Tom train it it has taken about 7 or 8 years and has been in this pot the last 4 years. Tom leaves the tree in my care and i plan to repot and wire it after this years flowering.
[img]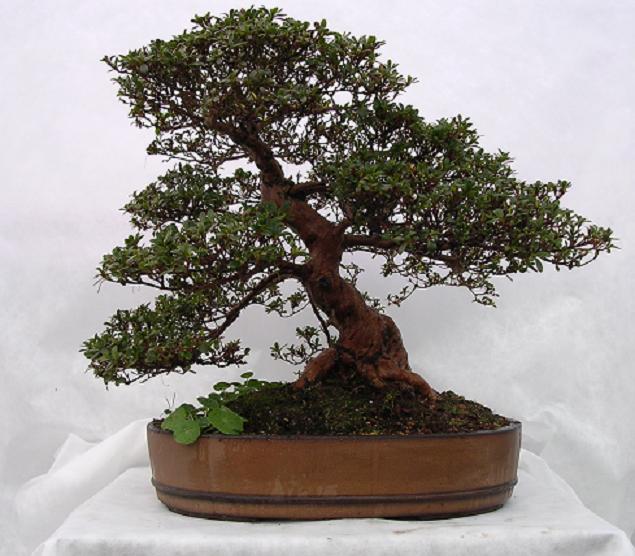 [/img]
[img]
[/img]
[img]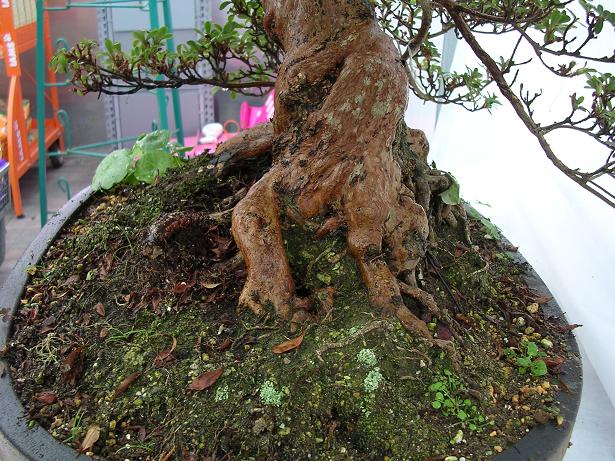 [/img]

jamesransom

Member





Hello All
A couple of trees that was worked on today at our club meeting.
A white pine planted into its new "rock pot". Will be re-wired in a couple of months.
[img]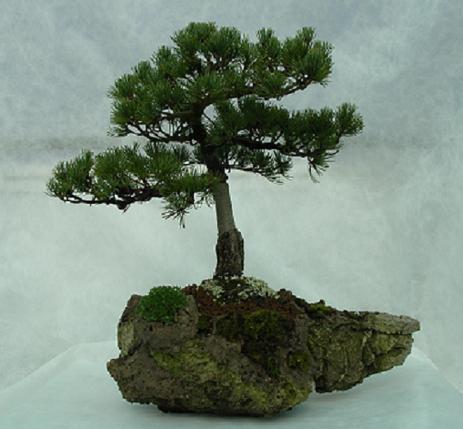 [/img]
Pot detail and planting.
[img]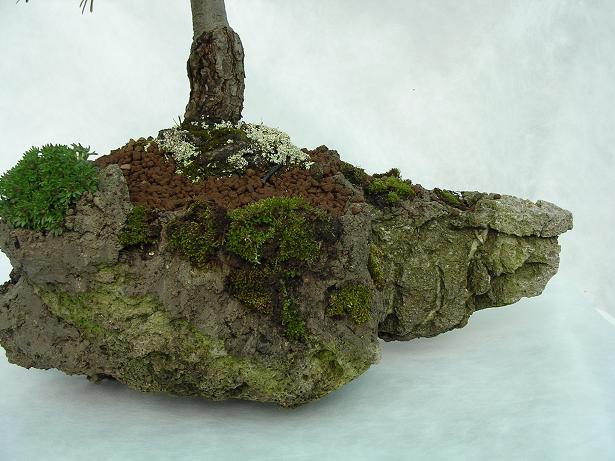 [/img]
This Berberis i collected a year a go and i am very pleases that is is now budding back. Will start to train it this year and re-pot it in another year or so.
[img]
[/img]
Berberis Trunk detail and the snaking branch is a bit different.
[img]
[/img]
Trunk Base and root detail.
[img]
[/img]
Budding detail, this made me very happy
[img]
[/img]
Lots more were repotted all will make a good show this year.
Happy repotting James

jamesransom

Member





Great trees, too! I really like some of those trunks. Most pictures don't do a lot of trunks justice, but yours are good.
Hi Kirby2
Thanks for the nice comments the pictures were luck i think but one thing good about this IBC is you end up taking pictures of your trees! That was one of my weakest points so some trees i have done i dont have pictures of each stage of development.

James

jamesransom

Member






---
Permissions in this forum:
You
cannot
reply to topics in this forum