Hi everyone this is my first post on internet bonsai club and i wanna say thanks to everyone cos ive been learning a lot from all the posts....
I have recently purchased this shoin olive as a bonsai starter, im only a bit unsure of wich front, i like a lot num 6 , which one do u like and please any suggestions are welcome....thanks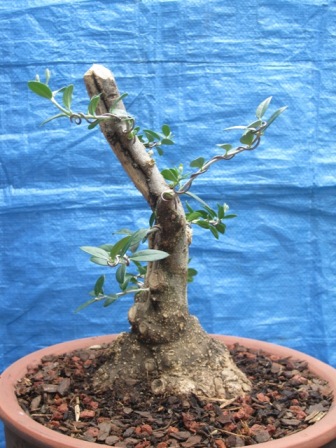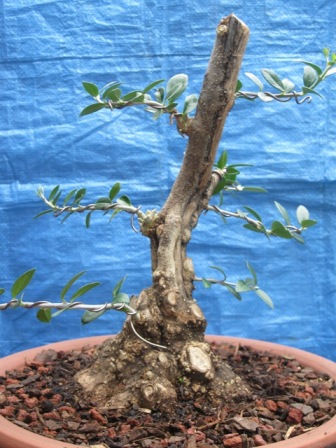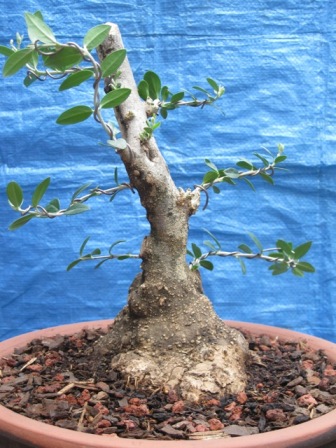 LELE

Member





I like the 6th one also. I think with some growing you will have a nice little olive:) I like the dead wood in the center there.

Joe Hatfield

Member





Great shohin Lele. I also like no 6. Is this sylvestris?
G'day Lele...

IMAFMHO (InMyAncientFeebleMindedHumbleOpinion)…

That's a wonderful little Olive...

Number 6 looks best to me as well...it shows off the nice trunk movement as well as the exposed trunk...

I'd say you are off to a very good start.

Oh...welcome to the forum...

Pat…mounted on my trusty stead, riding off wildly in all directions…

bonsaistud

Member





Just realised i have spelled shoin in the wrong way
Thank guys so lets go for number six.
Will im not sure if is a sylvestris here in australia there is a variety with very small leaves and olives as well...ill let u know soon......

LELE

Member





NOT AGAIN........SHOHIN.....sorry

LELE

Member





in my humble opinion the 6th is the best one. It is definitely not an olea oleaster, so either sylvestris or europaea.
Impressive nebari
Nice tree LeLe, think I remember seeing this one somewhere
I might have even potted it up!
6th is definately the front and it won't take long to get a nice looking tree!

Similar topics
---
Permissions in this forum:
You
cannot
reply to topics in this forum