I have two bonsai trees selected to go on display at the Walt Disney World EPCOT center tomorrow.
I took some hasty shots today in my garden. It's kinda of hard to see with the cluttered background. Maybe tomorrow I can get more shots at Disney.
First is an Australian Pine in the slanting style Pot is Tokonome.
The second is a Buttonwood called Tree Spirit.
The extra cold winter has really hammered the buttonwoods in my garden. Luckily this one has held out the best even though the leaves are a bit big and cold damaged.
Hopefully warm weather is just around the corner but not yet. Global warming is a crock this year.

Rob Kempinski

Member





Congrats Rob!
Nice trees and pots. I am looking forward to the show this year.

Rob Addonizio

Member





Hi Rob. Very nice trees. I look forward to the picture primarily Australian pine.
Pavel

Pavel Slovák

Member





Look forward to seeing your trees at Epcot.

EdMerc

Member





Some more photos of the Walt Disney World Epcot set up. It was so cold I didn't bother to hang around to photograph all the trees. The weather this year has been absolutely crazy.
Heavy duty equipment needed to move some of the larger trees into position
We meet in a staging area and load trailers for the trip to Japan. Some of the trees have already been offloaded in this photo.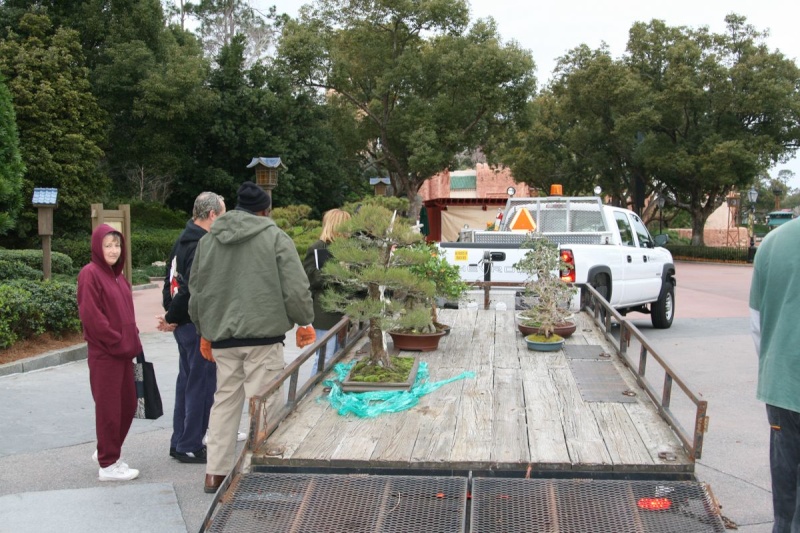 Art imitating art - Ronn Miller and Dr Reggie Perdue of my club stand in front of the Lull lifts.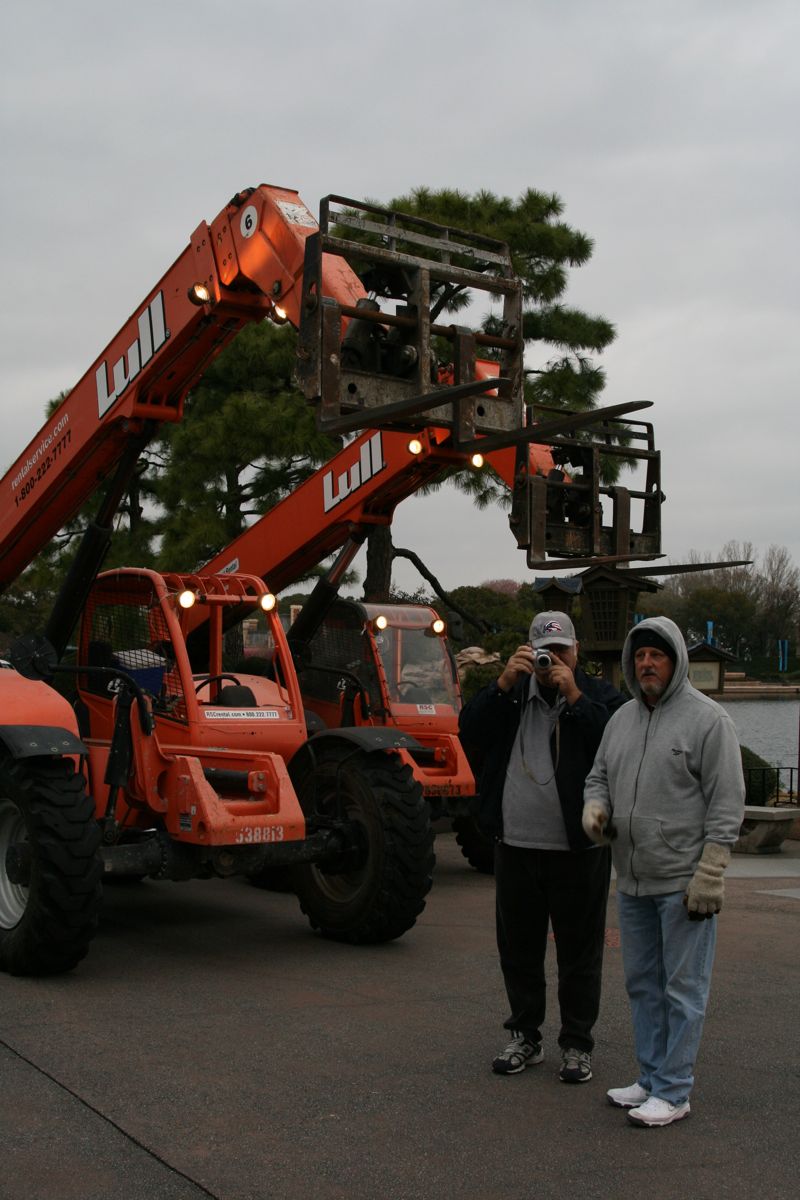 Jarbas Godoy stands behind his Australian Pine.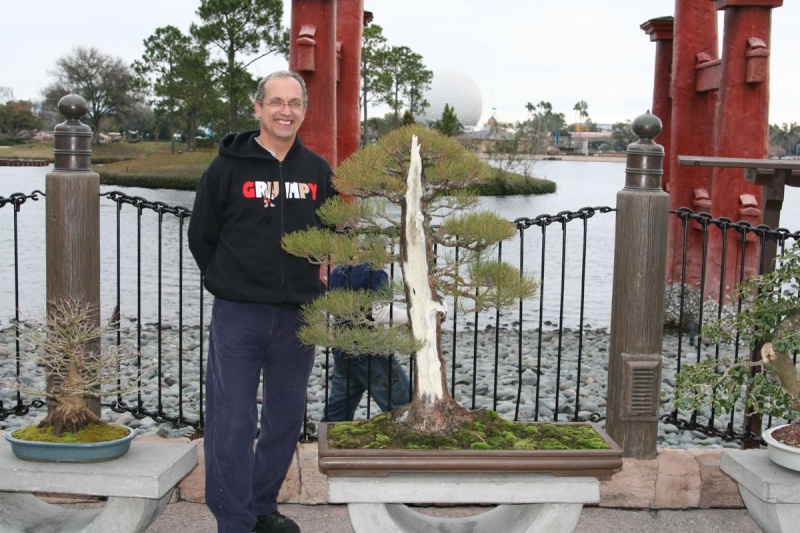 A Maphigia by Eric Wigert of Fort Meyers.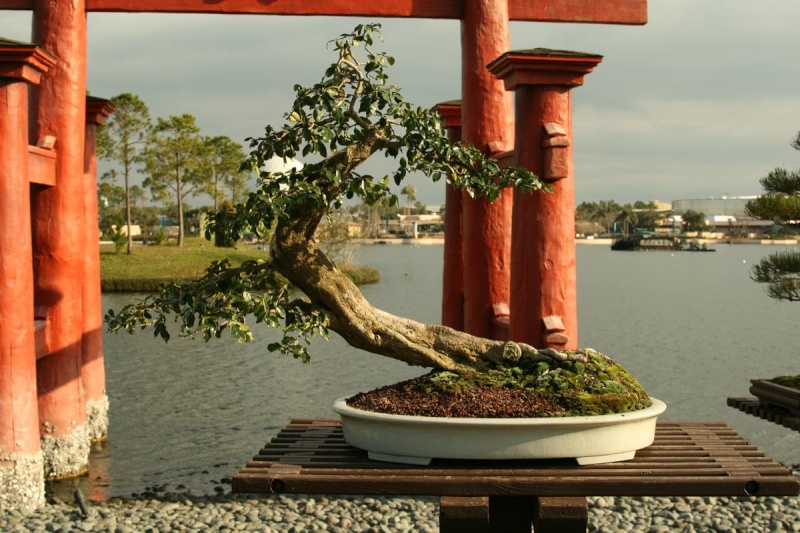 My tree Spirit Buttonwood went in front of the restaurant.
My Aussy Pine was placed in the meadow.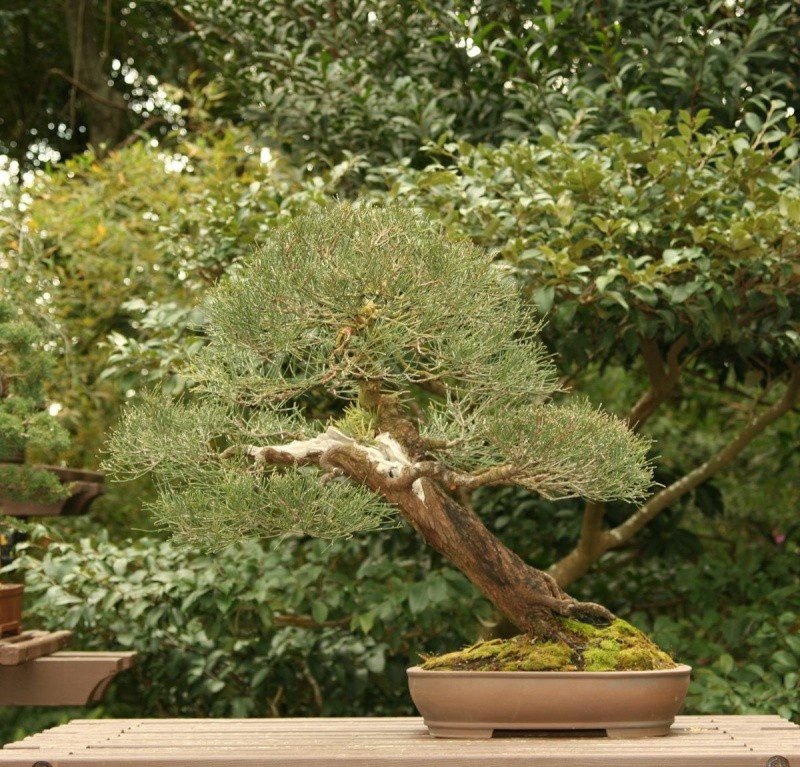 I'll try to post more photos on my blog.
Last edited by Rob Kempinski on Thu Mar 04, 2010 3:33 pm; edited 1 time in total

Rob Kempinski

Member





Mahalo Rob for posting those pic. I really like the Australian Pine. Here on Maui they grow like weeds. One day I would like to make out to Florida. But I'll wait till it wrams up a bit.
-Tim

Hawaiian77

Member





Hi Rob,

Trees look great. How long do the trees stay at Epcot? Is it an all year thing or only certain times? I've been over to Orlando a few times in the last 5 years with the family and have never seen bonsai at Epcot other than the Junipers in the shop that is. I'm back again in July 2011 :-)

Regards

Ian

Ian Young

Member






EdMerc

Member





Is the Australian Pine a Casuarina Equisetifolia?
hibonsai wrote:Is the Australian Pine a Casuarina Equisetifolia?
Yes, not native to Florida but planted widely over 100 years ago as a wind break and ornamental tree. Mine was growing behind a tavern in south Florida. Its history was featured in an article in International Bonsai magazine last year and probably on my blog too. I don't know the history of Garbas' Aussy Pine.
We have two varieties of Aussy Pine in Florida. C. equisetifolia is good for bonsai. The other, Casuarina lepidophloia, can tolerate some cold weather and hence will survive as far north as Orlando but has a tendency to grow many suckers and is very hard to successfully collect.

Rob Kempinski

Member






Dale Cochoy

Member






---
Permissions in this forum:
You
cannot
reply to topics in this forum