Another Gmelina hystrix, this stump was from a cutting from the previous posted one, then grown in the ground for a few years, and chopped down to tapered stumps. This is what it looks like now. Width at base 7 inches (18 cm). It has a natural hollow trunk but has hard wood.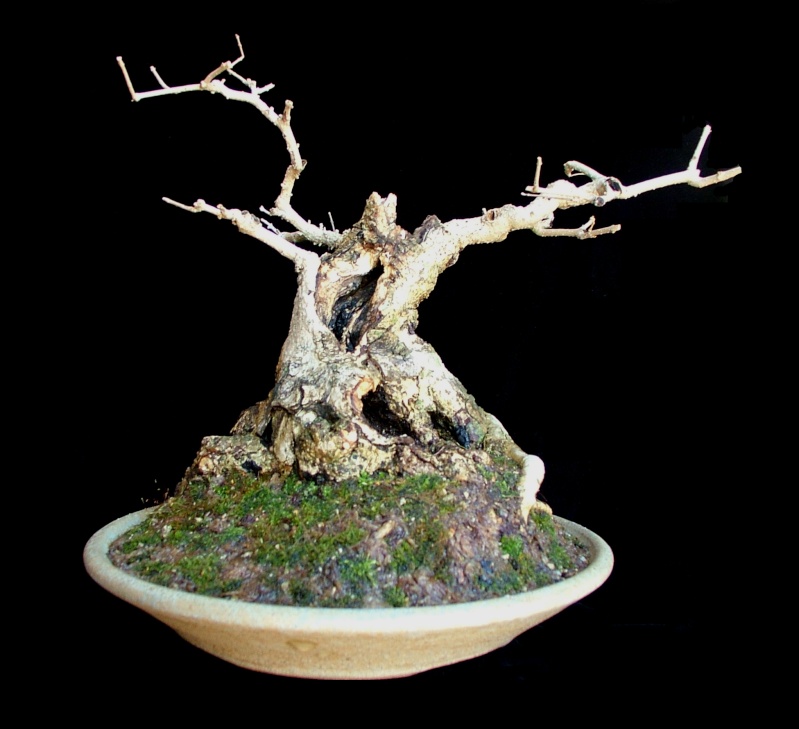 This is a virtual sketch of its future - done in a naturalistic style. It will be about 10 inches (25.5 cm) tall in its final form.
Comments are welcome.

Luis Fontanills

Member





Luis, that's a new one on me, never heard of the species. I Googled it an d it appears to have big leaves and flowers.
Do you have a shot of bonsai or full size one?

Maybe plant it lower in the pot than shown in the virtual.

Rob Kempinski

Member





Thats a nice looking trunk and an Interesting virtual but won't it be difficult and time consuming to develop your proposed apex. There doesn't seem to be any shoots coming out of that location right now so you will be depending on a lucky bud to break in the right spot.

jon hultgren

Member





Rob,
I've been growing them for over 13 years, and they are excellent bonsai material; leaves reduce to 1/2 inch in bonsai culture. Yellow flowers only occur on very long vine like branches and are several inches long, so that in bonsai culture I do not allow them to occur. This pot shown above is not the final pot, but you have to contain its root mass or the branches and bud nodes will elongate excessively.
This is the same tree in my other previous Gmelina hystrix post pictured in leaf. The photo is from 2002. The leaf is a rounded trident shape.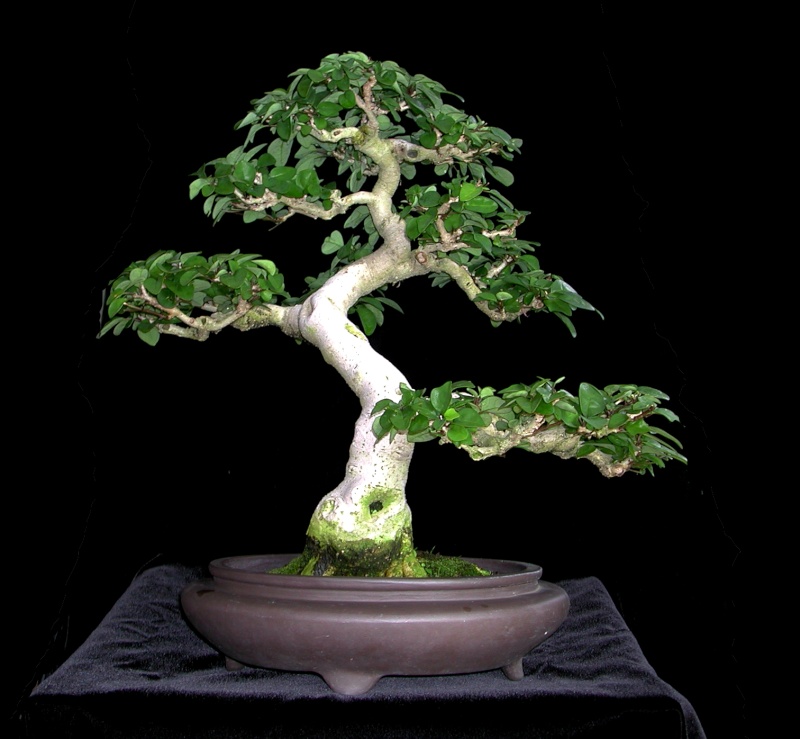 Jon,
This species breaks out very easily even on old wood, so this major trimming, and repotting will stimulate intense budding; also there is a bud node where I am to grow the leader.
In a few years I can achieve the virtual image.

Luis Fontanills

Member





Thanks Luis - I missed the other post.
Good luck with it.

Rob Kempinski

Member






Similar topics
---
Permissions in this forum:
You
cannot
reply to topics in this forum