On Tuesday, Feb the 2nd, Guy Guidry paid a visit to my bonsai study group for a bring your own tree workshop. It was a great afternoon and evening of bonsai, beer, barbecue, and bald cypress.
For those who have never had the pleasure of meeting Guy, let me just say that he is about as funny and down to earth as you can get. Working with him was great fun.
Guy with Bald Cypress
IBC represented. (Rob Addonizio, Rob Kempinski, and Me, Ed Mercado)

EdMerc

Member





You don't look anything like your avatar, Ed.
Certainly looks like a great day - do you have any more pics of the man at work? Or indeed any of the men at work.

fiona

Member





I can't wait for the next one......It was a real gas!
Sorry Ed I couldn't resist that one!

Rob Addonizio

Member





Hey Rob, you are going to give these people the wrong idea.
Here Rick Jeffery (current CFBC president), Juan Dominguez, and Guy Guidry look over Rick's absolutely stunning bald cypress.
Rick wires it with the heaviest wire we could find.
Rick and Paul Pikel pose with this flat top beauty after potting it.

EdMerc

Member





EdMerc wrote:Hey Rob, you are going to give these people the wrong idea.
You're right Ed. This
was
a real gem.... I was VERY impressed with the trees and company.
Thanks for bringing your pics here for all to see
Rob

Rob Addonizio

Member





Good time had by all. Here are a few more photos.
Ed and Rick checking out the plethora of collected Bald Cypress trees that were to be worked on that evening - talk about taper.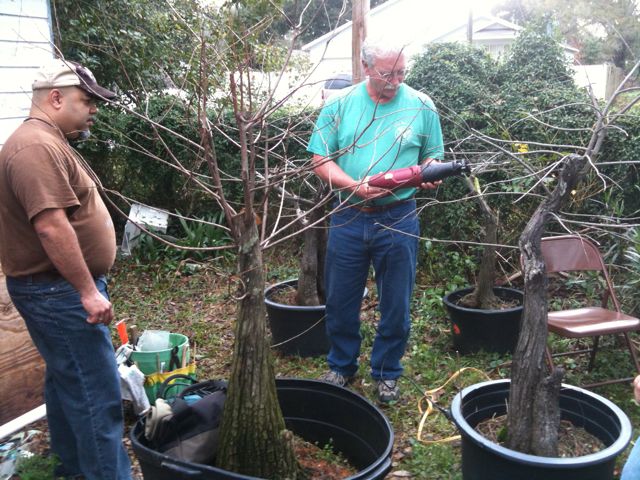 Guy Guidry and Mary Madison make yet another flat top bald cypress.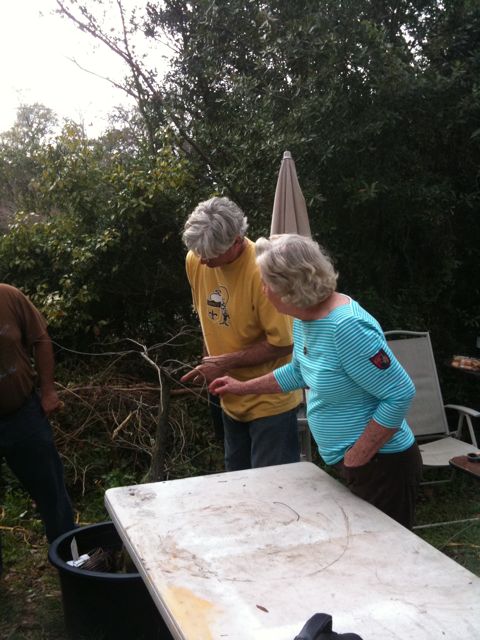 Guy is amazed at the Ichiban scissors. Right before he starts working on my Podocarpus.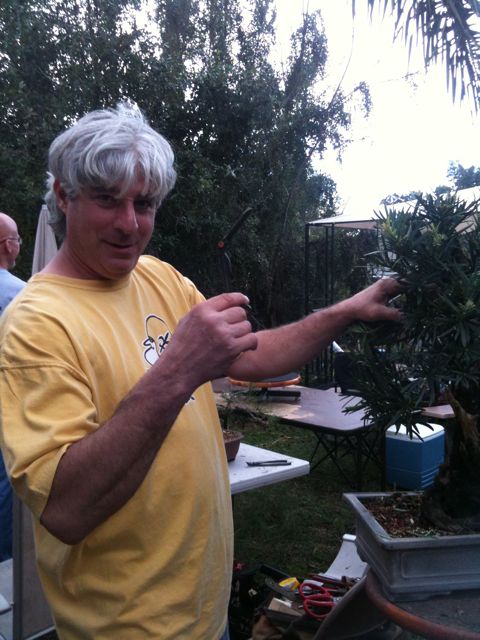 You can see a before shot of the podocarpus in one of the earlier phots posted by Ed. Here is what it looked like after changing the front and wiring the branches and doing some carving.
Not bad for a marginal piece of material.

Rob Kempinski

Member





Mary Madison collected all of those cypress that Ed and Rick are standing next to in the first picture that Rob posted. Ed is standing next to my tree.
Here are a few more pics from the workshop...
Guy Guidry carving on Mary Madison's cypress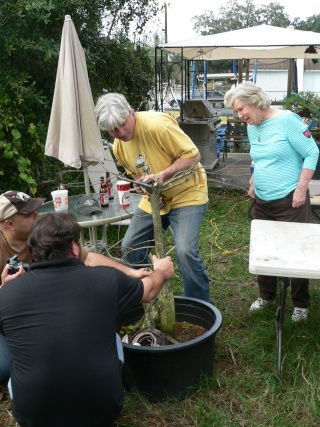 Ed wiring Mary's tree while she supervises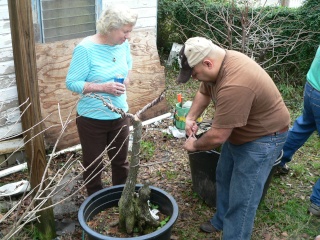 Rob and Guy talking about Rob's podocarpus
Guy carving on my cypress
My cypress after wiring and shaping for a flat top style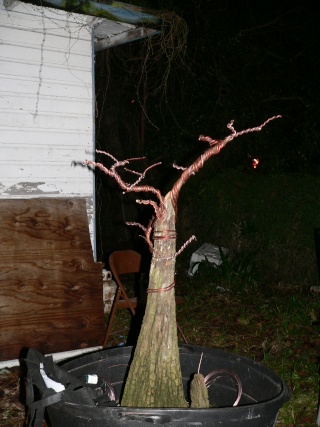 Looks like you all had a great and very productive get together, i for one would have loved to have been there!
Have to say that the material you all have to work on is amazing, some real gems created. I have been growing taxodium here for a while but have had to develop from relatively young nursery material. Do wish that I could get out and collect some like that too, but i thats not happening in Wales any time soon!
Regards Nick

Similar topics
---
Permissions in this forum:
You
cannot
reply to topics in this forum