Hi.
I'm trying to get some information on this pot of mine. It has a chop, but it is illegible.
I bought this pot from Bruce Hisayasu in Pasadena, CA, back in 1984 on a trip out west before I went to Japan to study. I never saw a pot like it in Japan, or anywhere else for that matter, and haven't seen one since. Bruce sold really nice Tokoname and Shigaraki pots at that time. I spoke with him a couple of days ago and I'll be sending him pics by snail mail to see if he can help. It looks like a good Chinese pot to me, but I bought it before Chinese pots flooded the market. Although the pictures aren't very good, it is sort of a mustard yellow/brown color and has unusual feet. It is 22" long, 16" front to back, and 5" tall.
Thanks in advance.
Russell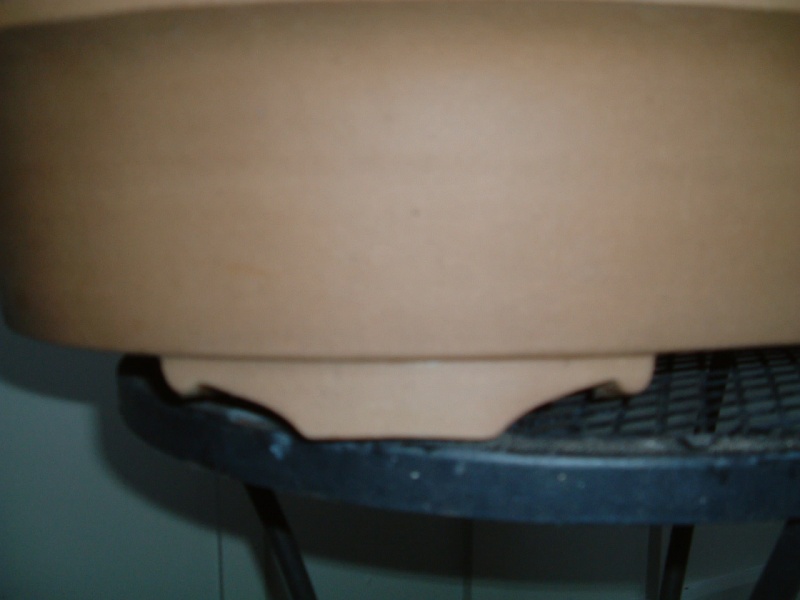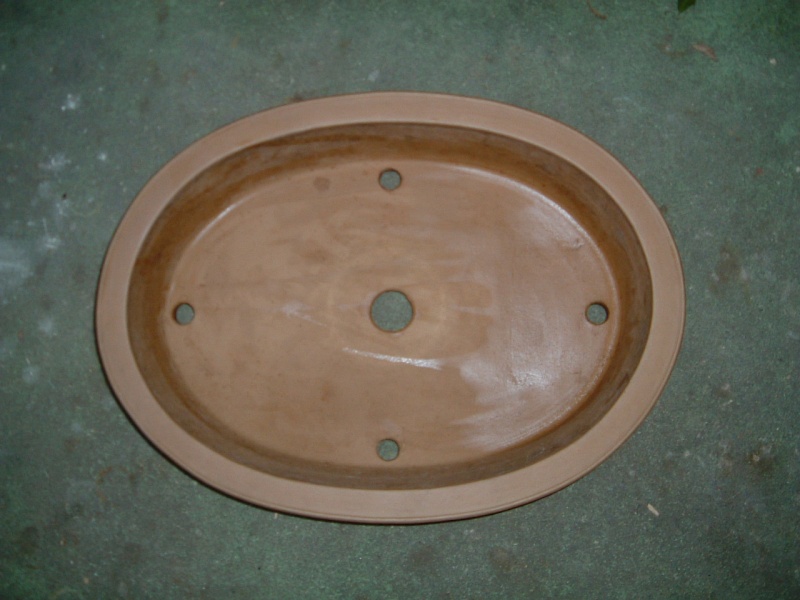 Russell Coker

Member





Hi Russell,

of such pots were in the 80th Years, many pots imported into Germany. These pots came from China and Japan,

And they were produced in large numbers, with the Chinese pots had no stamp and the Japanese had a stamp.

The price of the Chinese pots were cheaper, the Japanese more expensive. The quality of the pots, there was no difference.

These pots were produced in a mould in China and Japan.

The feet of the pot were punched or cut with a knife, it is very simple little feet do not make a lot of work.

It is a beautiful pot, and you can use them very suitable for bonsai.

Best regards
Peter

peter krebs

Member





Thanks Peter.

That's very interesting. Your explanation makes perfect sense. First, the color of the pot is like that of Tokoname's Kei Watanabe, but the weight and craftmanship are not. I would be surprised to see a quality Japanese pot have a chop that was illegible. Also, the proportions and not typical of Japanese pots. It is narrow front to back more like Chinese pots - is it a copy of an old Chinese pot?

So the chopped pots were made for the Japanese market? Were they resold through Tokaname for export to the USA?

Russell

Russell Coker

Member





Hi Russell,
excuse my for may bad Google English.
About the American import I am afraid to say anything.
regards
peter

peter krebs

Member





Thanks Peter.

And I understand both, your English and about the imports!

Thanks again.

R

Russell Coker

Member






---
Permissions in this forum:
You
cannot
reply to topics in this forum