I have tryied to airlayer a sacrifice branch on a sloe.  Started in early May - checked in second half of Sept.   No single roots just callus.  Maybe a reasonable start for next season?   I will not find out.  Quick cut and done.  
Well, I know this was more a stick than a reasonable thick trunk.  Does this play a role? 
Could you please share your experience specifically with a blackthorns?
Same method & timing
Air layer_strip of bark removed, rooting hormone, acadama with shredded sphagnum moss.   The same technique I have used many times.
Prunus spinosa
Pyrus communis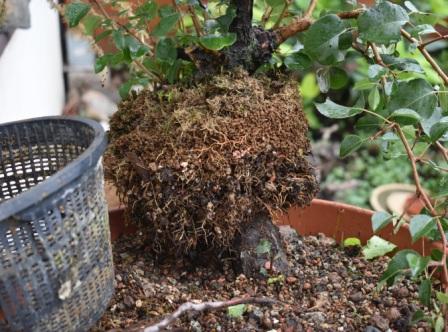 Vlad

Member





Hi Vlad here Vlad too...hehe Born in Czech living Montreal Haven't been a while here on IBC pages so start reading found your thread. Is quite strange it doesnt root airlayer? Try maybe another place and ring bark supported with wire cut in bark I did with Taxus Cusp.and it helped succsesed. Blackthorn is kind of danger species here it produce som kind of kianid poison. Well growing freely as any side of bushes around roads. Was thinking to try one for bonsai and never get anything interesting to start [nice small trunk, root base??] BTW if you want drop me an PM
Vlad

yamasuri

Member






---
Permissions in this forum:
You
cannot
reply to topics in this forum