Hi,
I have this Pine since 2010 and this year for the first time I've noticed the tips of the needles are yellowing.
What can be the problem? The soil is Akadama-Pomice 30-70 and it was repoted two years ago.
The needles this year have been larger because I fed it with more Biogold than I used to, a rainy Spring and this days with higher temperatures.
I don't know what to do, what do you think?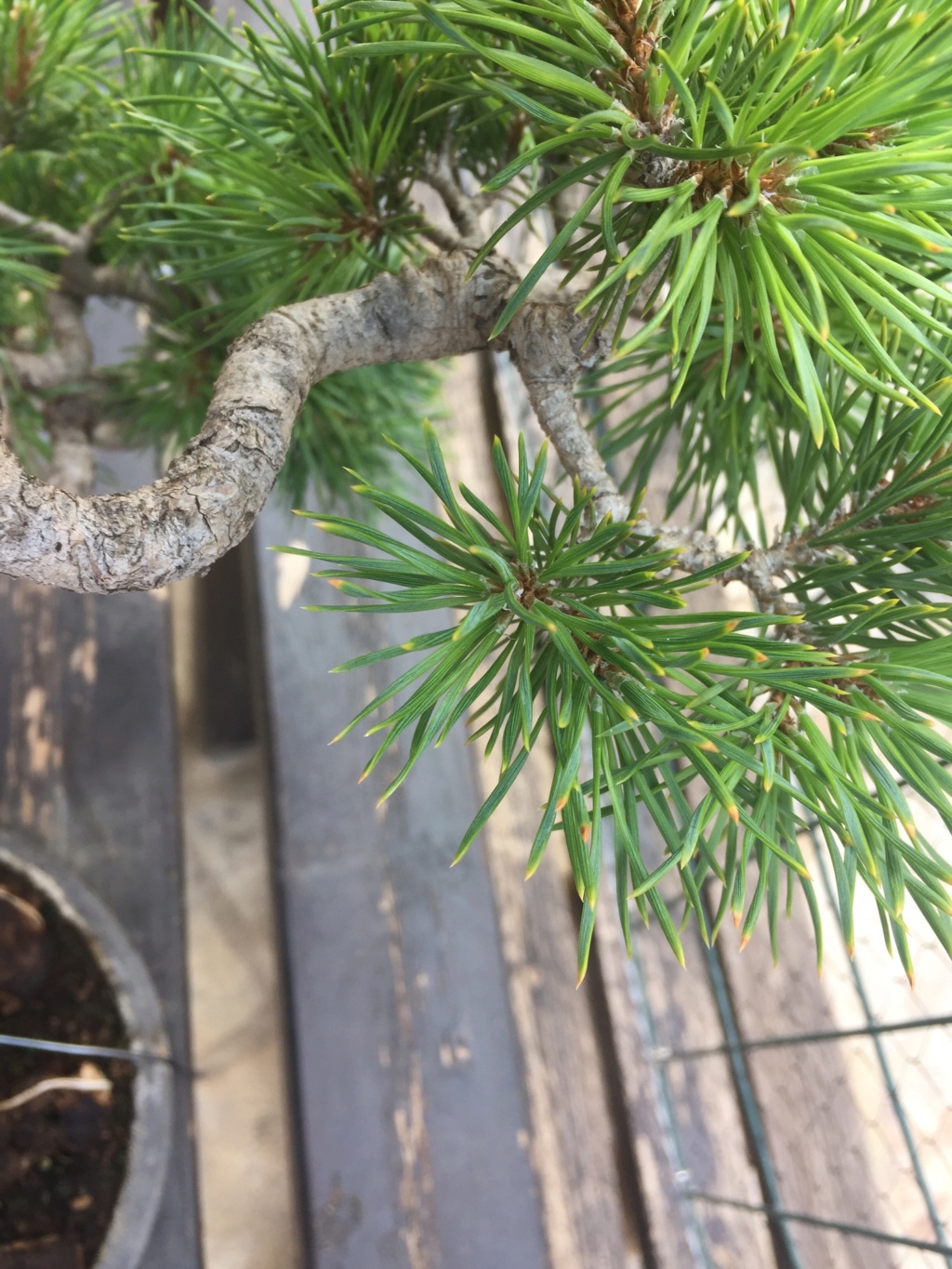 Thank you
Last edited by JotaBe! on Wed Jul 11, 2018 6:40 am; edited 1 time in total
my initial though would be too much water...
especially in a 50/50 akadama/pumice mix !

Kevin S - Wisco Bonsai

Member





Hi Kevin, I don't know what I have been thinking when I wrote 50-50...even my deciduos trees have more Pomice than Akadama.
What soil do you use for Pines?
I agree with you that  can be too much water, during a month almost every day it was raining.
Another culprit could be a new sistemic insecticide, Dafene of Bayer...because other trees have symptoms of burned leaves...
I'll show you other leaves:
Buerger:
Liquidambar:
Cork oak:

Similar topics
---
Permissions in this forum:
You
cannot
reply to topics in this forum