Just wanted to throw a bit of a rave out here for Todd Schlafer, one of the newer up and coming U.S. based bonsai artists who are making their way around the world with the travelling dog & pony show
Through no small amount of effort on behalf of the Milwaukee Chapter of The Arbor Arts Collective (AAC), one of our members arranged a private session for us with Todd...
6 of us took advantage of it and it was a great day of work...
Todd is very knowledgeable and a gas to work with !!!
He was especially good with taking the vision that we have for a tree and simply helping us achieve it without imposing too much of what he would rather see for the tree...
More pics from this session can be seen here:
http://arborartscollective.blogspot.com/2018/06/todd-schlafer-w-mke-aac.html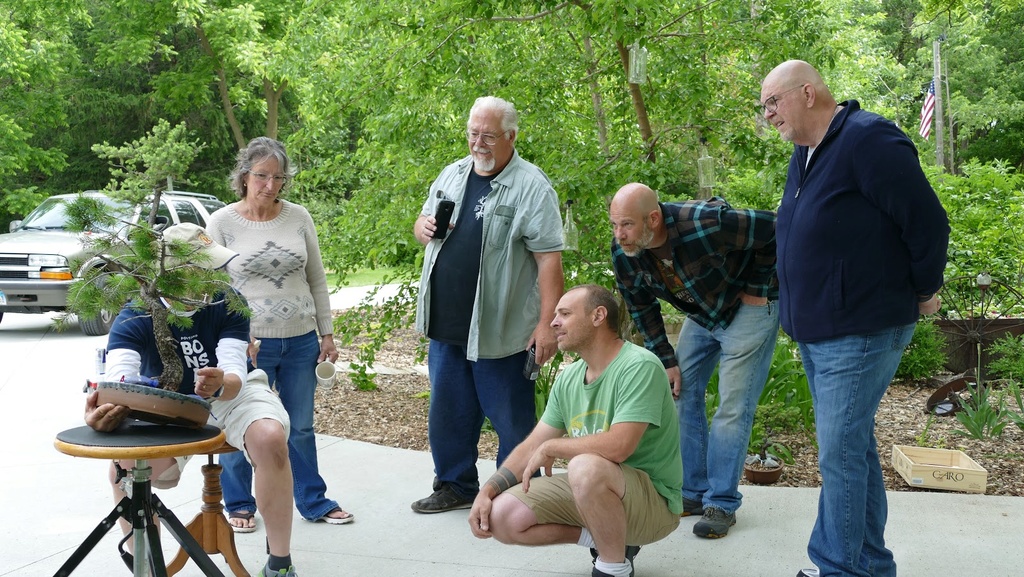 _________________
AAC Original Milwaukee Wi. Chapter - North America
aka beer city snake
http://wiscobonsai.com/

Kevin S - Wisco Bonsai

Member






Similar topics
---
Permissions in this forum:
You
cannot
reply to topics in this forum