+7
Thomas Urban
LanceMac10
Vitusus
BrendanR
Dave Leppo
Kevin S - Wisco Bonsai
MrFancyPlants
11 posters
Page 3 of 3 •
1, 2, 3

Mr. F. Pants,
What sort of soil mix do you use for Hemlock? Coarse/fine; organic/inorganic; etc?

I have collected three with various success - one died the same year of collection, one is very week, one is doing very well.

Thanks,
I used large size( 30% akadama, 30% calidama, 30% pumice + ~5% long spaghnum and ~5% vermi-compost). Honestly I just sprinkled a bit of the compost and spaghnum in by eye for a light distribution. I think the bit of organic along with the akadama helps buffer the fertilizer and moisture and allowed me to bump up the fertilizer for development.
This coming repotting, I won't have cali-dama, so I'll use lava instead. Also, I do have some calcined DME, but I'm not sure if that takes the place of akadama or pumice.
Did you get about the same amount of roots at collection? We're they in similar soil when collected (sandy or clay?). I collected mine late spring, and it took a year off before resuming foliar growth.

MrFancyPlants

Member





They all grow in PA dry-oak forest soil, and I try to get the maximum roots. The one I collected very carefully died last year - I planted it, with some soil retained, in pumice. The other one I've had for a few years, and repotted once in large-grain crushed brick w/ some very little spaghnum ground in, is doing pretty well. My third is my oldest, and has simply lost roots to rot thru the winter for two years in a row, and will soon be gone unless planting in pure spaghnum as a last-attempt to save it works a miracle.
I'd definitely like to collect some more.
I think having some spaghnum mixed in generally is good. I've heard from multiple sources that having organic component really helps with vigor for Hemlock. Mine was all but bare rooted at collection with a bit of forest duft retained around the base. One other suggestion is that I gave it a year in a spot shaded from the heat of the day. I hear the "shade tolerant" and know that these do quite well in full sun, but mine was collected from the forrest understory, and maybe having some shade gave the roots a chance to catch up?

MrFancyPlants

Member





Dave Leppo likes this post
I've been doing a little clip and grow on my Hemlock after repotting this Spring. It was showing some vigor, so I figured cleaning up the top some was prudent. It is not all the way clean, as I left at least one extension where I saw back buds. I started a new apical sacrifice. And there are a few decisions left. Even if waiting until Fall or Winter might have generated more back budding, I saw a couple key buds already and didn't want those upper branches thickening too much.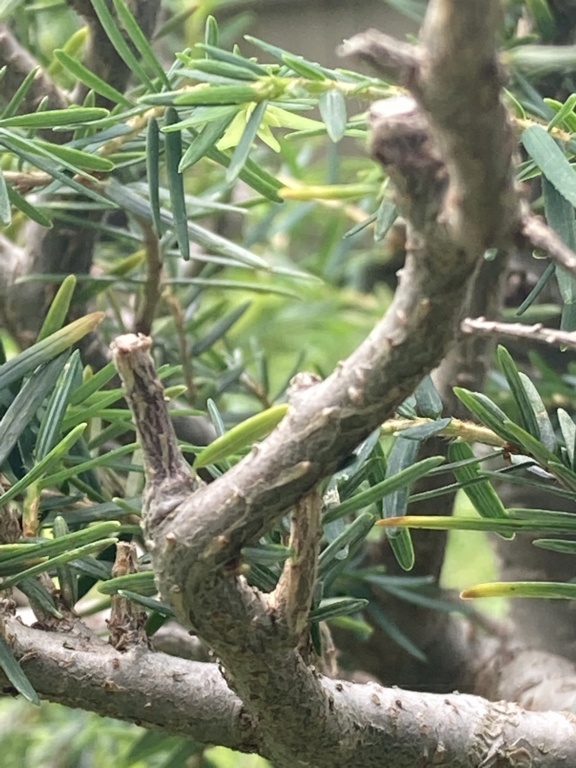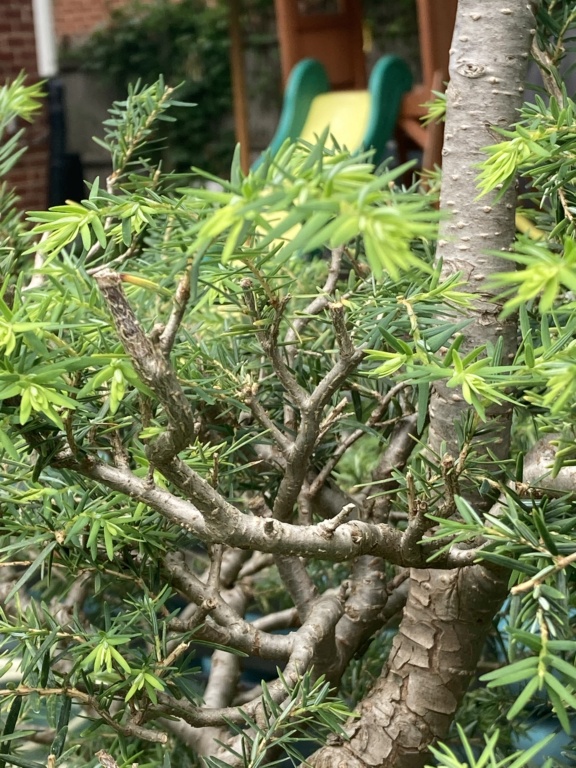 MrFancyPlants

Member





Page 3 of 3 •
1, 2, 3

---
Permissions in this forum:
You
cannot
reply to topics in this forum