+2
Kevin S - Wisco Bonsai
Tom Simonyi
6 posters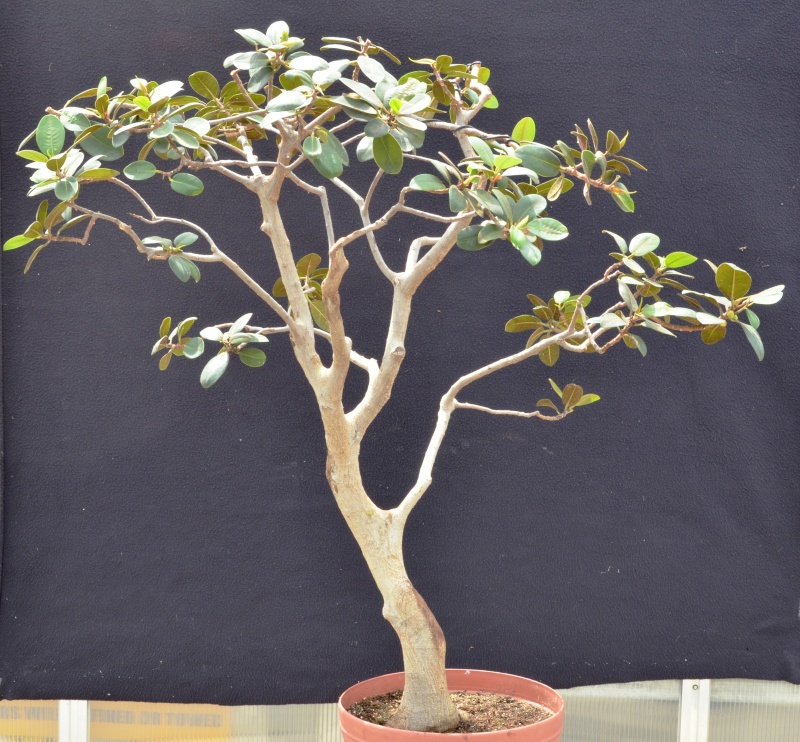 I have decided to work with this tree with its current dimensions intact (i.e. 43 inches in height from the soil line....nebari measures 7 inches across tapering to a 4 inch trunk).  I like the delicate feminine lines.  Probably a little bit tall but will see what develops.  This picture was taken after some clearing up of cross branching, etc.
Regards,
Tom

Tom Simonyi

Member





just curious as to who exactly said its too tall ?

i will be looking forward to seeing this as it develops !

Kevin S - Wisco Bonsai

Member





Actually it was my wife of 39 years who said so....I tend to listen to whatever she says after so many years together, plus her eye for bonsai is pretty good even though she is not an active enthusiast. I have a subsequent photo. of the tree after potting up....I will try to post during the next few days.

Thanks for your input.

Tom

Tom Simonyi

Member





Tom,, Not to disagree with your wife but I really like the tree !! Looking forward to your progress.. Take care John
Tom, setting aside size for a moment, this tree has a couple of things that are not so common in bonsai today it seems- the feminine curves already mentioned, and a sense of youthfulness. It's very uplifting and mesmerizing. Hats off to you.

Precarious

Member





for me it is nice, not tall at all
and it would be nicer when the main trunk on the left is bended a bit at the small branch after bending the tree would have a nice curve and the small branch should be wired toward viewer so that the whole foliage would look warmer

bigbabol

Member





Thank you all for the kind words and valuable input.

Tom

Tom Simonyi

Member





I'd be interested to see what front you have chosen after potting. For me the front in this picture has just a little movement in the trunk line... Plus, I'm curious as to what that knob near the bottom looks like! I think it looks like a nice healthy tree and you're doing a fine job rearing it

Makomune

Member






Similar topics
---
Permissions in this forum:
You
cannot
reply to topics in this forum