I've been away for couple of years but I'm back and will be a regular poster sharing my projects and pictures...
Last edited by Bolero on Fri Sep 12, 2014 11:01 am; edited 16 times in total (Reason for editing : Picture testing)
Hello and welcome back! Looking forward seeing more of your trees. I am curious about the use of wooden planks as pot/tray for saikei.
BTW, I just came back after 2 years myself!

Poink88

Member





FLW was inspired by Japanese architecture and their extensive use of Oak in their Cultural Everyday and used it extensively, I think it fits perfectly into the Bonsai Display Arena ...WDYT ???
The smallish Saikei in the middle of the picture measure appx. 8" x 6" x 4"H, they are hard milled Oak stained in Mission Oak, I rubberize the bottoms to retain Soil and Water.
I use Chinese Ying rock, Moss and misc ground covers ie "Babys Tears" then bring an Indoor Bonsai into the setting...
It makes, IMO, a perfect Bonsai Accented Desk or End Table piece for those that appreciate Bonsai but do not have the time or energy to become involved in Bonsai Gardening.
I make small Saikei for myself, my family, and for sale at various Farmers Markets, Craig's List, Ebay, Etc...
I sell them for $38.00 each or more if I create a larger, more extensive setting...
This may be more info then you wanted but I felt a need to explain...
Chuck
Ficus, Ying, Babys Tears, Moss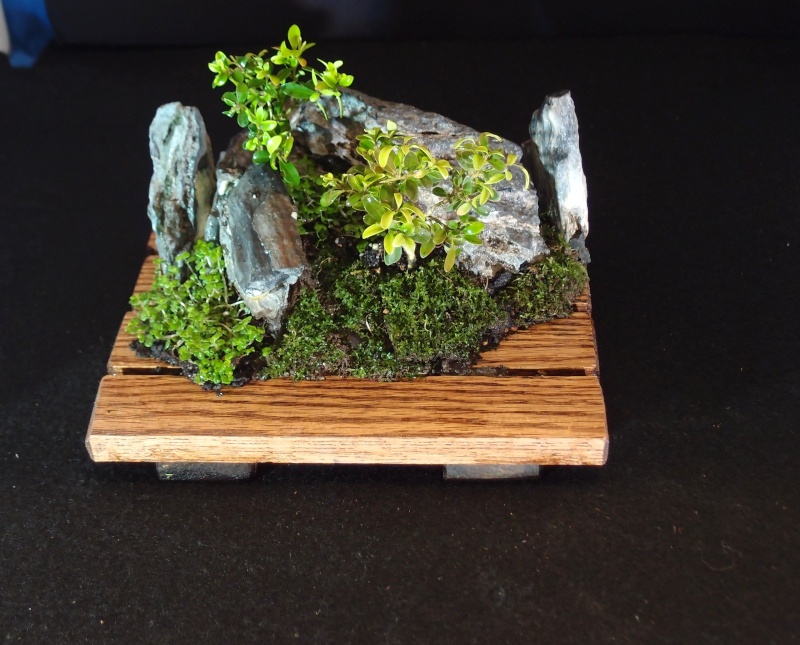 Lady Palm, River Rock, Babys Tears, Moss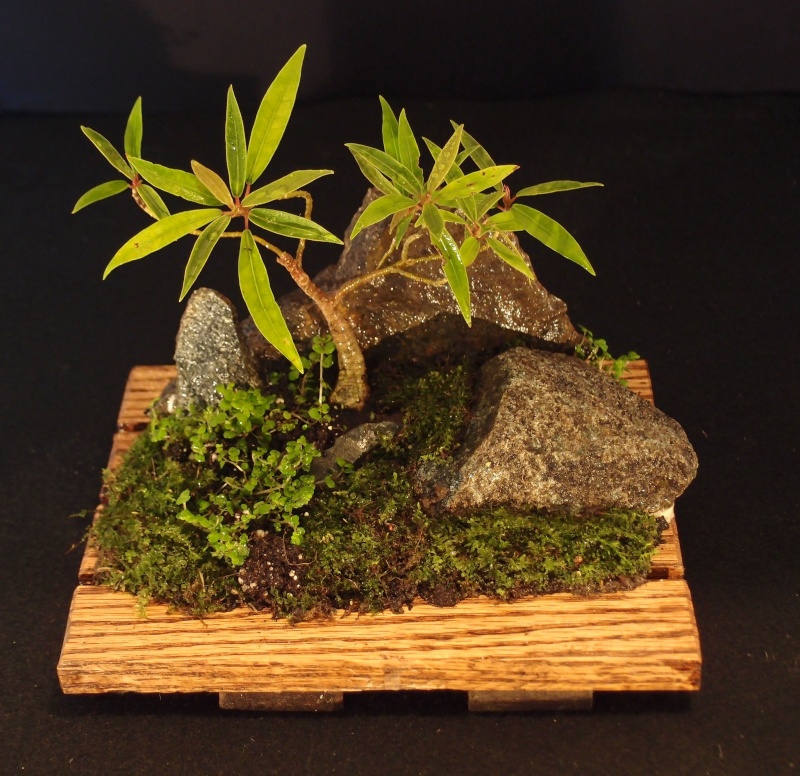 I like that use of deadwood in the forest planting.

Precarious

Member






Similar topics
---
Permissions in this forum:
You
cannot
reply to topics in this forum