My wife and I took a scenic drive in the mountains today and saw many beautiful trees. Of note for us was this ball of green that we first saw from another mountain. We drove and discovered that this ball was actually a witches broom of a Table Mountain Pine located near an over-look: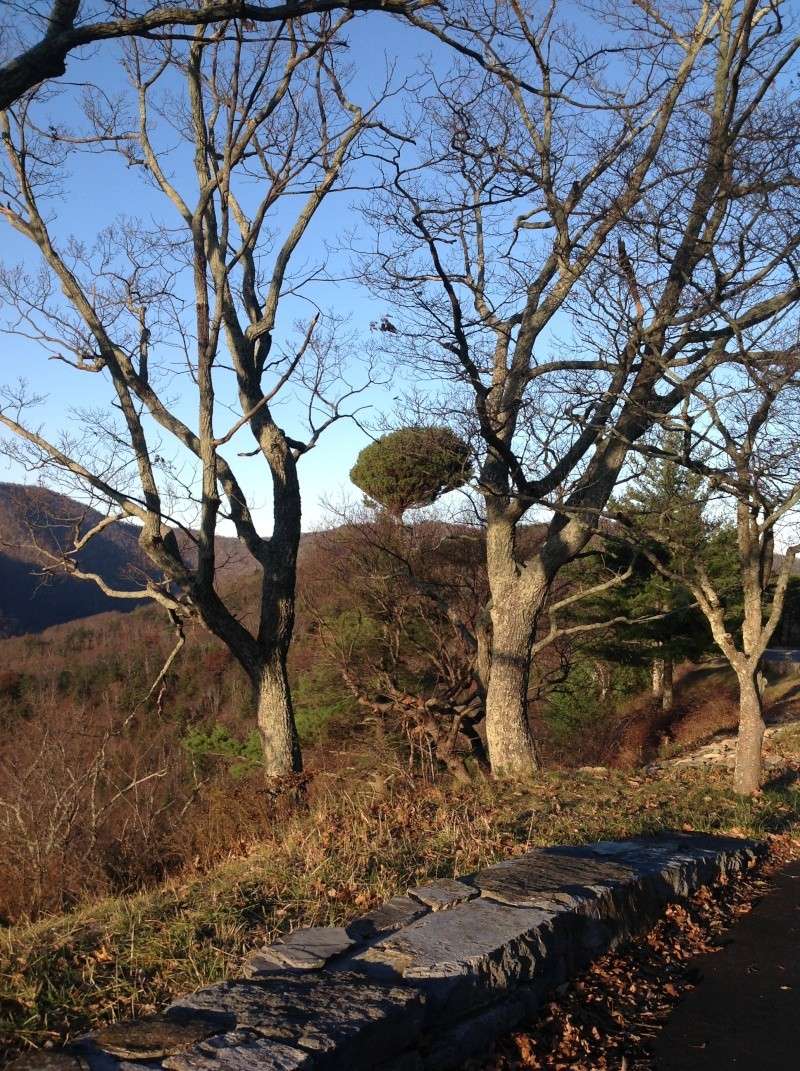 I've seen witches broom before but never one that topped a tree like this one...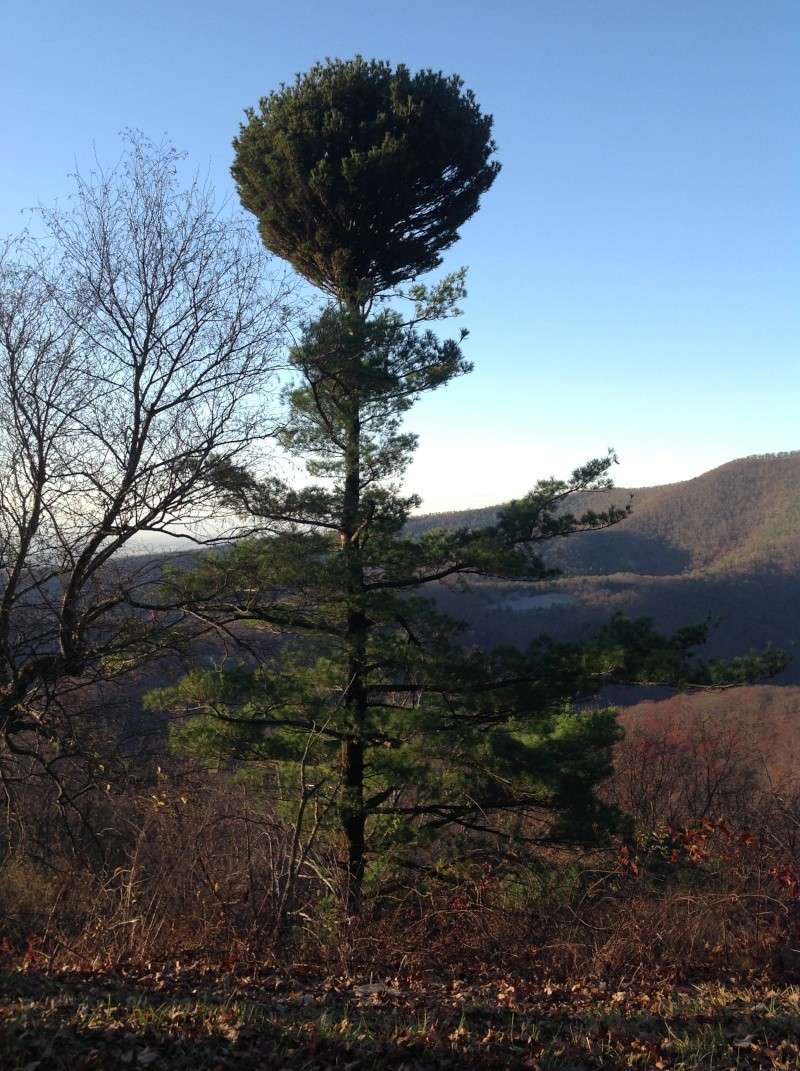 We then stopped at another over-look and saw this old, massive Table Top Pine: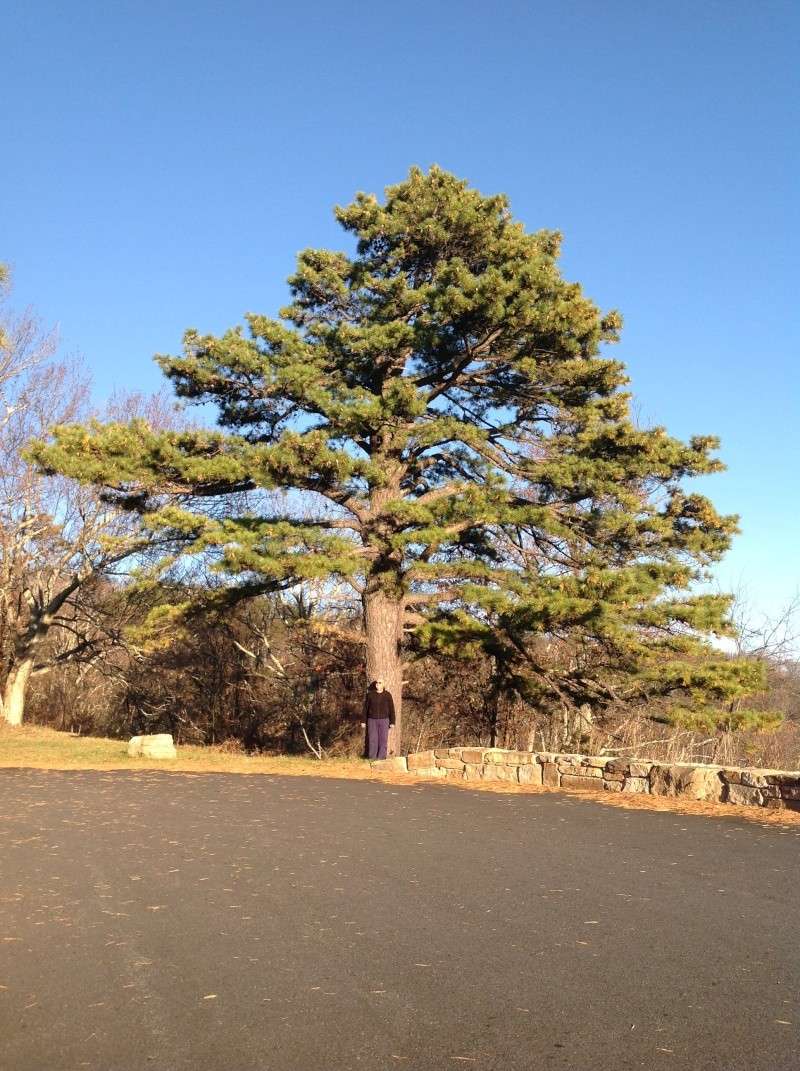 I loved the roots on this pine: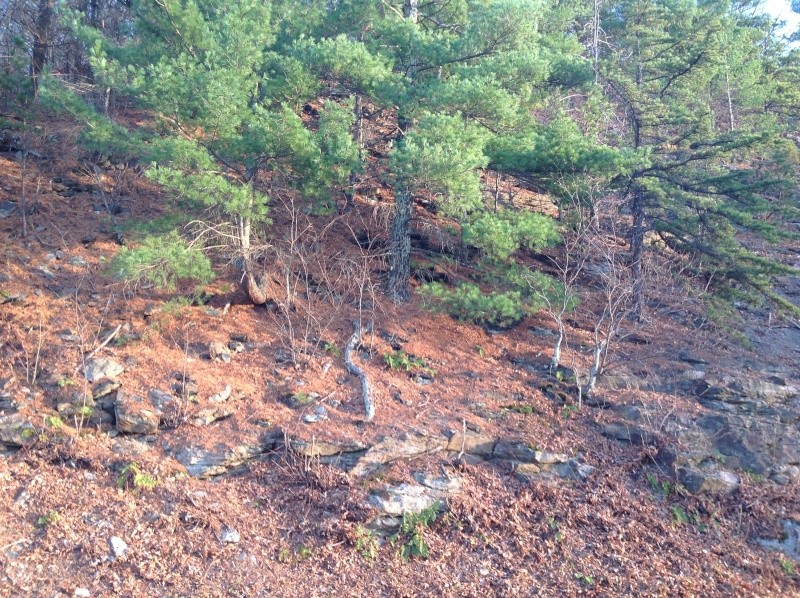 Todd Ellis

Member





That is the largest witches broom I've seen. Witches rumba?

MrFancyPlants

Member





What species are the Pines you see along the sky line drive? Pinus virginiana?, rigida?, I am not familiar with the name Table Top Pine.
I really enjoyed my visit to the area in early spring, my photos are amazingly similar to your autumn photos. At the Blue Ridge Parkway visitor's center, in the field just down hill on the other side of the road (east side of the road) I took a picture of this pine. It was no more than 10 feet tall and about 20 feet wide. Do you know what species it is? I was thinking P. rigida, or P. virginiana. I neglected to count needle in the bundles.
On the ground, under the broken branch on the left side there is a fawn curled up and resting there. It was amazingly tame. It never moved the whole time I was taking pictures of the pine. I didn't see it at first.

Leo Schordje

Member





Pinus pungens = Table Mountain Pine, aka Mountain Pine or Prickly Pine according to Wikipedia.

Your photo looks like P. virginiana to me, but who knows?

That fawn is precious! The tree its under is awesome!



Todd Ellis

Member





I took my daughter along the Skyline drive one year. We stopped at a scenic overlook. She asked me what we were doing. I said we're looking at the scenery. She looked out and said, "I can see that at home. We live in the Finger Lakes region of New York. I guess she had a point.

Twisted Trees

Member






Russell Coker

Member





Hey Todd,

thanks for sharing, it is much appreciated.
Later.
Khaimraj

Khaimraj Seepersad

Member





You're certainly welcome Khaimraj. One of our favorite pastimes is to go into the mountains to get a way from the "rat race". There is always something to see. Every season offers spectacular views and curiously (to me) most of the trees up there are less than 100 years old. Much of Skyline Drive was landscaped ...

Todd Ellis

Member





Maybe you could airlayer that broom.

Twisted Trees

Member





Russell Coker wrote:

That's kinda sad...

Not really.  Our home area is rather scenic.

Twisted Trees

Member






Similar topics
---
Permissions in this forum:
You
cannot
reply to topics in this forum