Hello IBC,
Let me share to you my recently collected wild peppermint or yerba buena,
Clinopodium douglasii
(not sure with the name it may be
Mentha
sp.). When it was collected it had a natural windswept style to it.  Just some rough trimming was done on it.  It is yet to be completely wired and a lot more work on its soil and stone slab.  I still haven't seen any mint herbs being used as a bonsai material.  What are your thoughts on it?
Have a good one guys!
Dan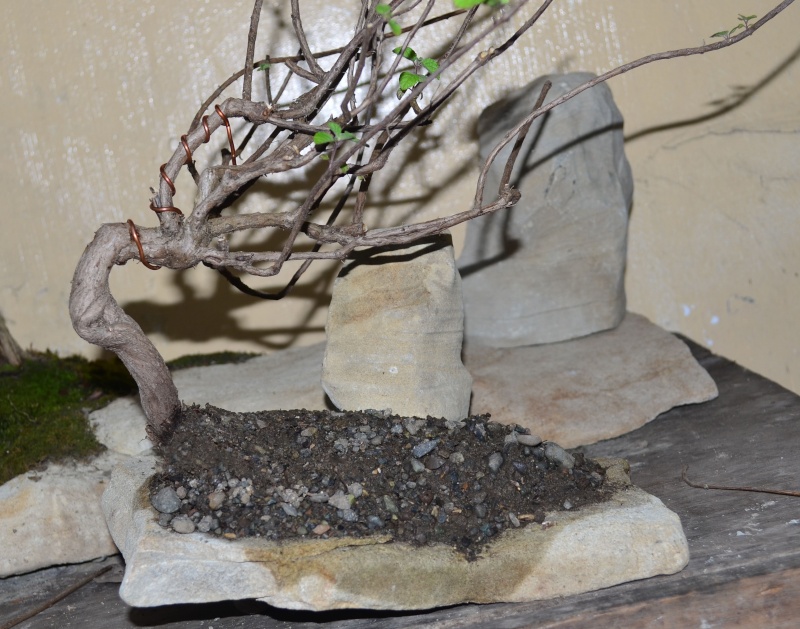 Trunk detail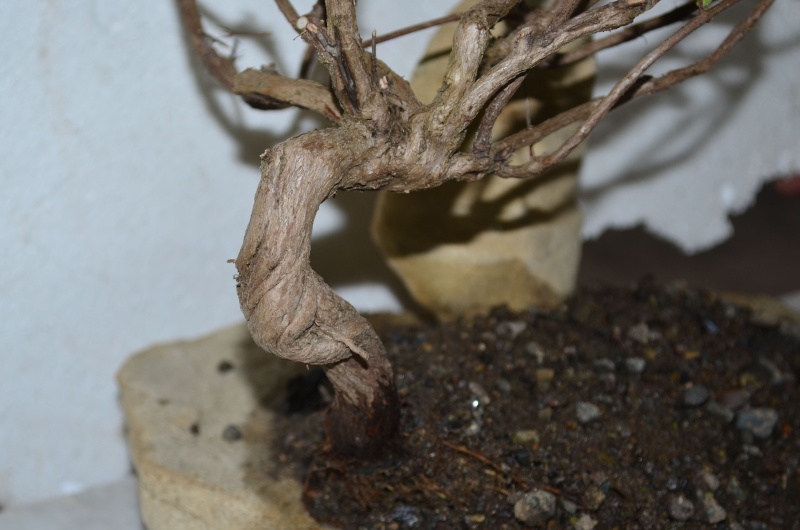 Bell-like flower structure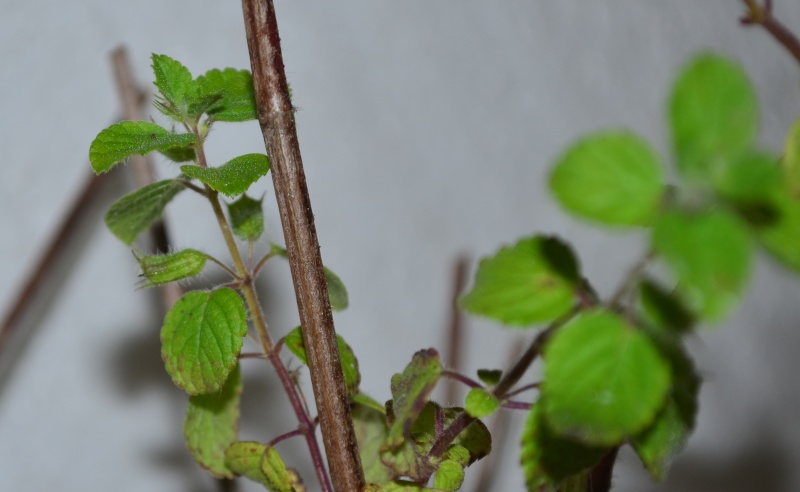 Collected on a very dry area just beside this scenic river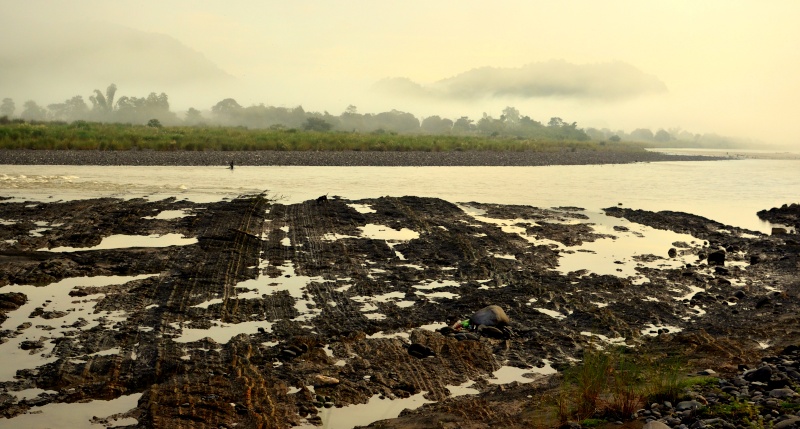 Last edited by sayotefries on Mon Oct 07, 2013 3:31 pm; edited 1 time in total (Reason for editing : minor punctuation corrections)
The correct name of your plant is Micromeria douglasii. The only mint species usually grown for bonsai in this part of the world are rosemary (Rosmarinus sp.) and bonsai mint, Plectranthus ernstii (often misspelled). However, the Internet mentions a few other Micromeria species occasionally recommended for bonsai. The verbena family is closely related to the mints; notice the square stem. Several members of the Verbenaceae are grown as bonsai in warm countries, especially Lantana.
Go for it.
Iris
Last edited by bonsaisr on Wed Oct 09, 2013 3:21 am; edited 1 time in total (Reason for editing : additional comment)

bonsaisr

Member





Thanks Iris for the response. We can always rely on you for the species identification.
. Though I find some of the photos of Micromeria douglasii not to match some characteristics of this herb. Specifically on the height and the spread of the plant. But it may be due to the environmental parameters as this species are usually found in the wild and not cultivated. In time, we may be able to see some difference. I'll try to post more photos of this herb for a better guide.
We shall see, says the blind man.
Dan
sayotefries wrote:
We shall see, says the blind man.
Dan
as he picked up his hammer and saw. "You're lying," said the dummy.
Iris

bonsaisr

Member






Similar topics
---
Permissions in this forum:
You
cannot
reply to topics in this forum