Hi,
last week we finished and fired my wood fired kiln. Ceramic Artists and kiln builders Steve Harrison and Janine King came all the way from Australia to Germany to build it. The firing went very well. We fired for 13 hours. The draft is so strong, that we had no problem with reaching top temperature. The problem was to slow it down. The kiln is very effective. The amount of wood needed was less than expected.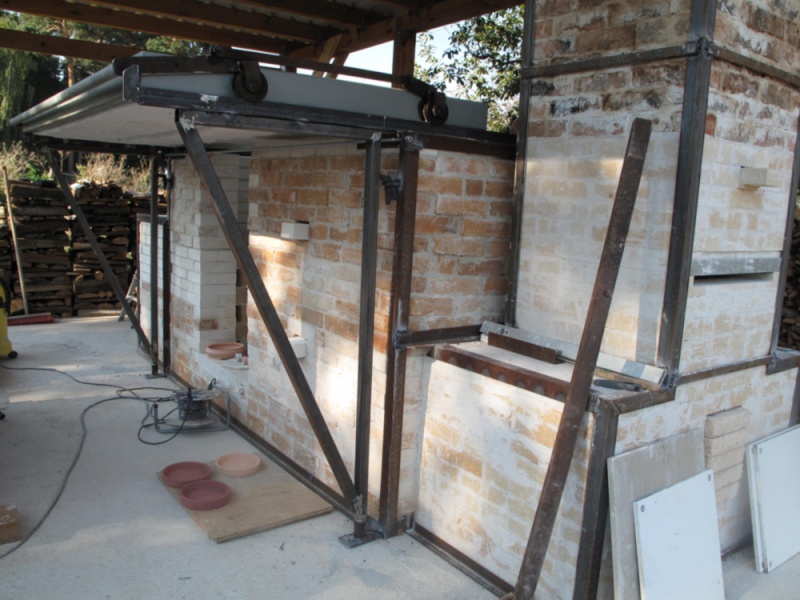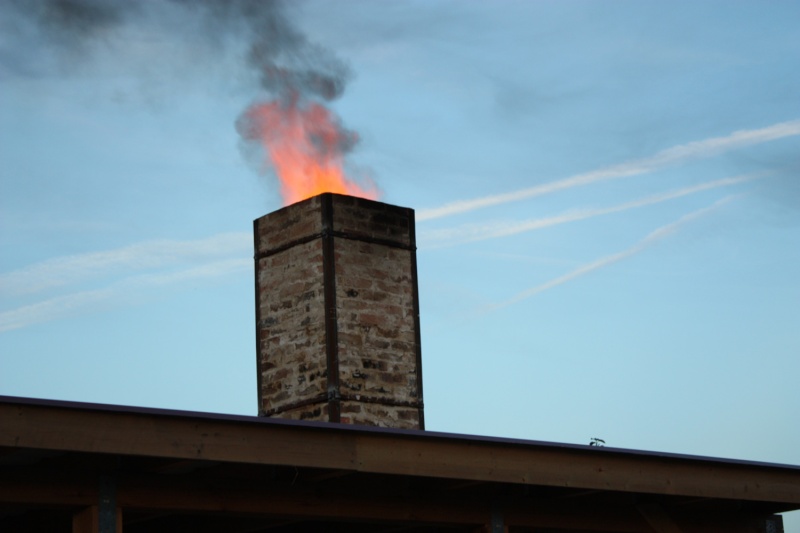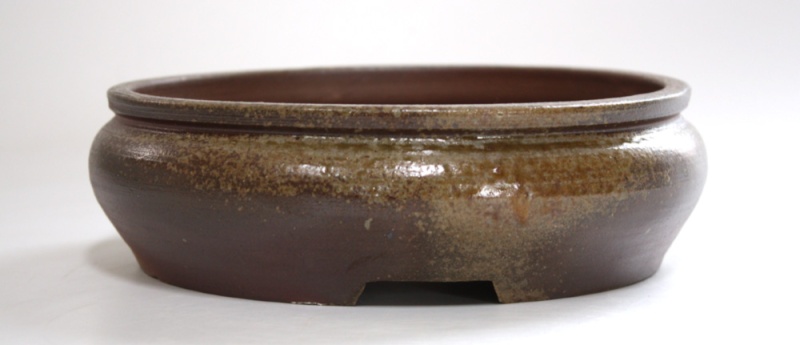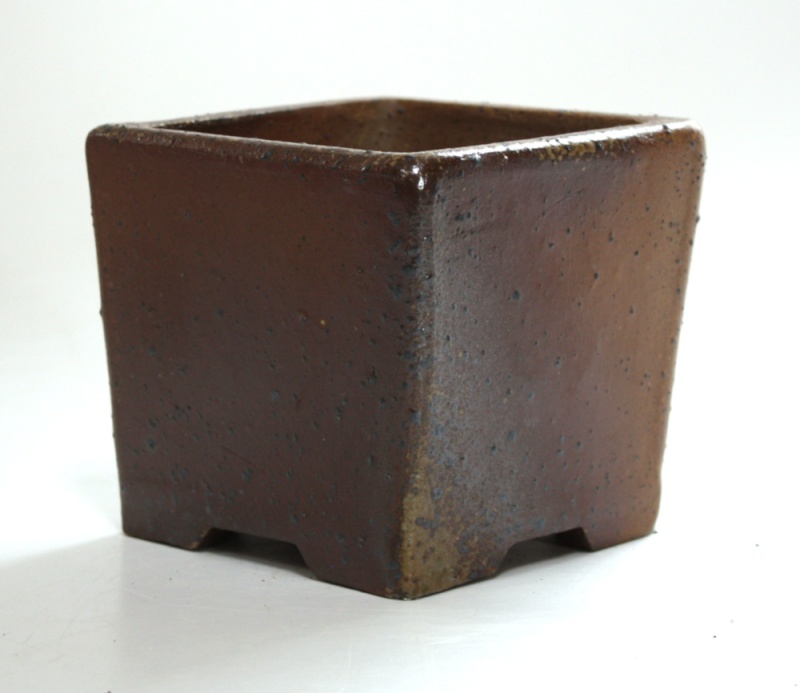 JimLewis

Member





Andreas-
Great looking pots and kiln! The fire really worked with the form on the second pot. With the myriad designs for kilns, it is amazing how similar it is to mine! I also have a roll away flat top. 13 hours is nice for firing alone, especially with a bourry box. What is the stacking space in the kiln?
-PT

prestontolbert

Member





Hi Preston,

that's interesting. I have never seen a roll away flat top. I thought it was unique.
Do you have a photo?
The kiln has 2.4 cubic meters stacking space.

Andreas
Andreas-
My kiln is less than half the size of yours. It is 30 cubic feet.  The lid has screw jacks that raise the lid up enough to roll away. I got the idea from Judith Duff.  It is made of insulating fire brick and is of considerable weight necessitating the heavy steel structure.  I use steel bars for a grate and I will replace them tomorrow.  The original bars were 2 1/2 inches thick and I slagged them down to 1/2 inch in 30 firings.  I will fire number 31 on monday!  
This is a rendering of Judith Duff's kiln. She has a train style bourry box and a fiber lid similar to yours.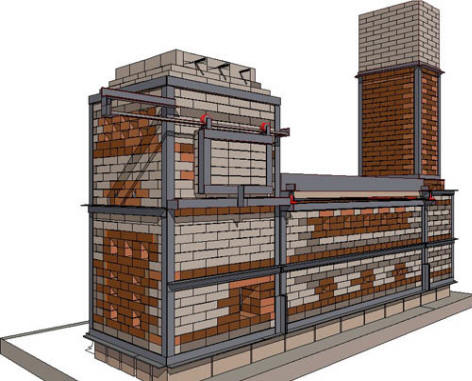 This is the train kiln at the Archie Bray Foundation in Montana.  It has a solid castable lid that is removed with a chain hoist and an overhead steel beam.  I'm sure that lid weighs well over a ton!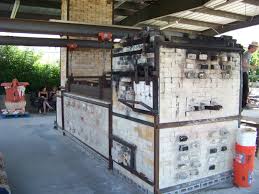 prestontolbert

Member





Hi Preston,

we were thinking about a lid with castable fire concrete. But there was no way to lift it. A construction like the steel beam at the Archie Bray Foundation was out of the budget. I don't like the fibre material very much but it was the most affordable solution. Even if I have to renew it after some years.

I wish you a successful firing on Monday.
Andreas
I know Judith does 42- 45 hour firings with hers and she's done close to 50 firings. I don't think she has replaced her fiber yet. I will ask her next time I see her. But definitely don't use salt or soda. It eats fiber for breakfast. And don't try to coat it with anything, I learned that the hard way. Your kiln looks really efficient. How much wood did it use in 13 hours?
-PT

prestontolbert

Member





It is hard to tell the exact amount, because we didn't have one stack of wood. We kept collecting it from different piles.
I would say it was about 3 - 4 cubic meters of loosely stacked wood. We started with very old dry wood that came from the house renovation. Later we used big logs of pine that were seasoned for two years. The latter was more laid back, because it burned much longer and the times between stokes was longer.

Andreas

Similar topics
---
Permissions in this forum:
You
cannot
reply to topics in this forum