I have the privilege of meeting this young, talented bonsai master with a very refreshing attitude. It was an enjoyable and educational weekend for many. Here are some photos to share. Sorry for the quality of some of the photos. My only regret is we don't have an old yamadori juniper or pine to fully exploit his talent and knowledge.
CJ
22 years old pot grown J. Procumbens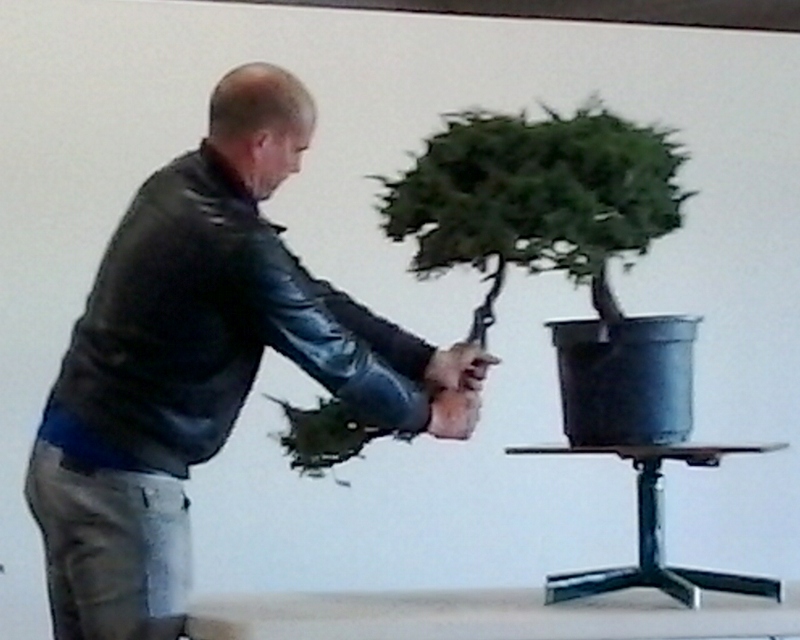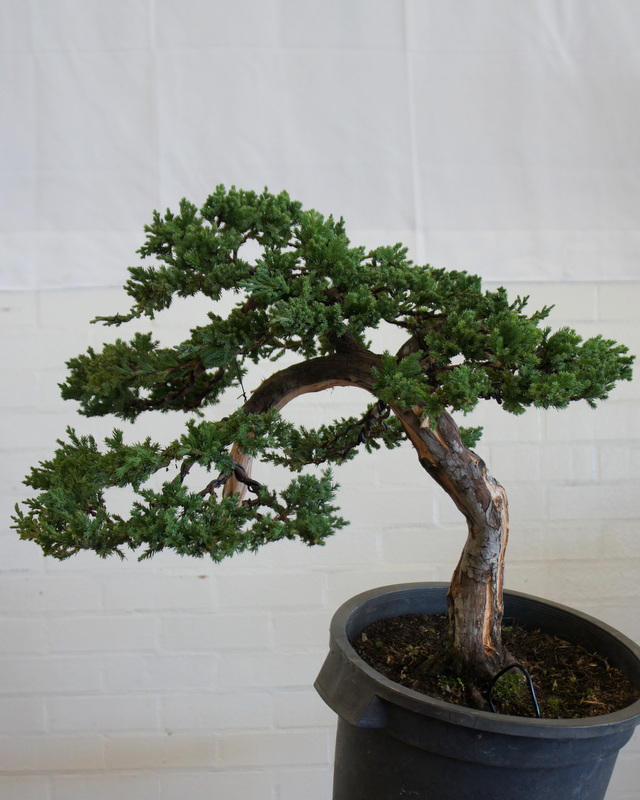 newzealandteatree

Member






newzealandteatree

Member





Did he happen to explain why he wired the large pieces of dead wood in the back of the tree? I can't imagine they would hold their shape since they can no longer grow/heal in the position they are now in.
My guess is that they were alive when he started and he striped the foliage. They will then keep the wired shape once they dry with a little spring back. It is also possible to soften already dry wood and position into a new shape. Challenging on a bonsai, but commonly done in woodworking by saturating with steam.

newzealandteatree

Member





Thanks for posting CJ.

Mauro is a great artist, he will be one of our headliners for our next year "International Bonsai Art & Culture Biennale" in Yogyakarta.

Robert Steven

Member





Robert, he also told me that. I am sure you can give him materials to fully tap into his enormous skills and experiences. I am looking forward to attend.

Cheers,
CJ

newzealandteatree

Member






Similar topics
---
Permissions in this forum:
You
cannot
reply to topics in this forum