A little history
- I discovered this garden over three years ago when I saw work parties clearing overgrown trees from a neglected, historic, garden in the center of Charlottesville, Virginia, USA. I was attracted to large cut log sections and met the man who was organizing a campaign to save this old garden. It was built during the Work Progress Administration with stone extracted from the same property. Eighty years had produced a charming place with many flowering trees, lots of bulbs and huge boxwood hedges. There were many elms growing on this property as well. The rock wall is beautiful and ran over 100 yards along the adjacent roadway, and runs approx 200 yards perpendicular from the roadway. I spied some elms growing IN THE WALL and pruned two of them back over two years ago.... I did not see any roots and could only surmise that they were indeed growing in the rock wall and somehow they managed to get watered and fed; they thrived!
MY DREAM
was to be able to have these trees one day...
This year, the city started tearing down the front wall to make room for a new roadway. I kept watching for signs of the wall demolition and two weeks ago they started on the end of the wall. Last week, I went to the work sight and talked with two equipment operators and asked them if they could help me save these trees. Of course I didn't know how, or if, the trees could withstand the demolition of the wall. They agreed to help me and said they would put the trees aside for me.
Yesterday, my wife called me and said they had torn down the wall but left a thin "pinnacle" of stone/tree. I drove to town to find the entire area demolished. AND,on top of the rubbish pile where two elms with rough bark and many fibrous roots! They were also starting to leaf out and the largest tree had branches over 6 feet long. The smaller tree had 3 foot branches.
I hauled them up the hill to my waiting car, pruned them back, watered the root balls which were fully exposed, and brought them home. The large tree in the ground had two other unique root/trees attached; three trees in all. The second tree was very warty, from decades of constant pruning back; it too had many fibrous roots. The large tree in the ground is actually serpentine, with roots on two bottom curves, buried (hard to see). This large tree is eight inches in diameter; growing in the wall I believe it to be many decades old. I will be able to count rings eventually.
The photos show part of the retained garden wall, the wall along the roadway, the demolished section, the pile where the trees were growing (you can see humus still wet from where the trees were growing, and the four separate trees after potting and planting. Let me know your thoughts. I am ecstatic that this dream came true!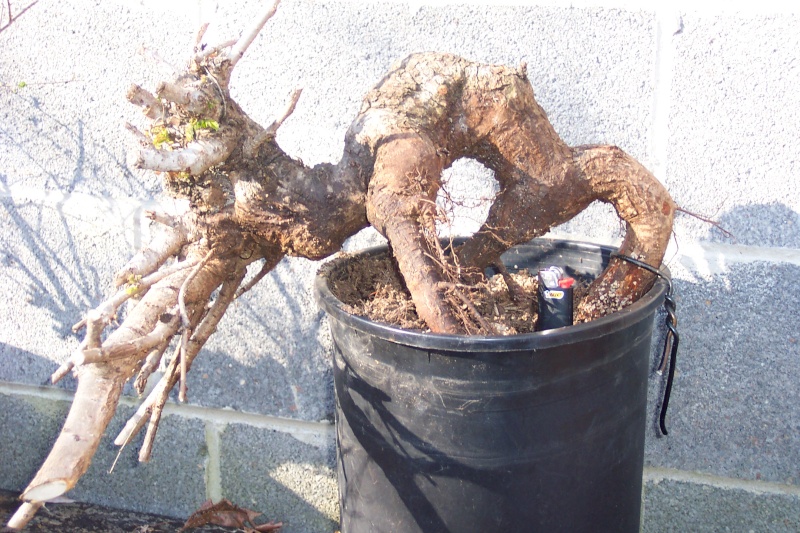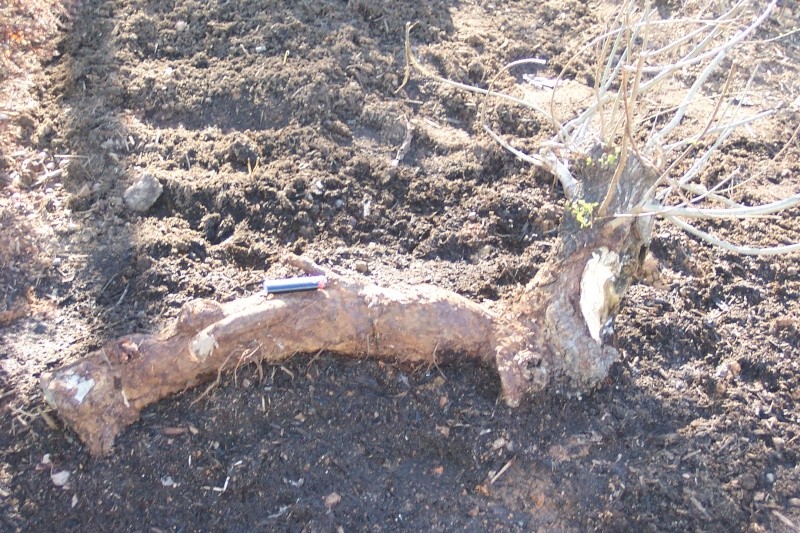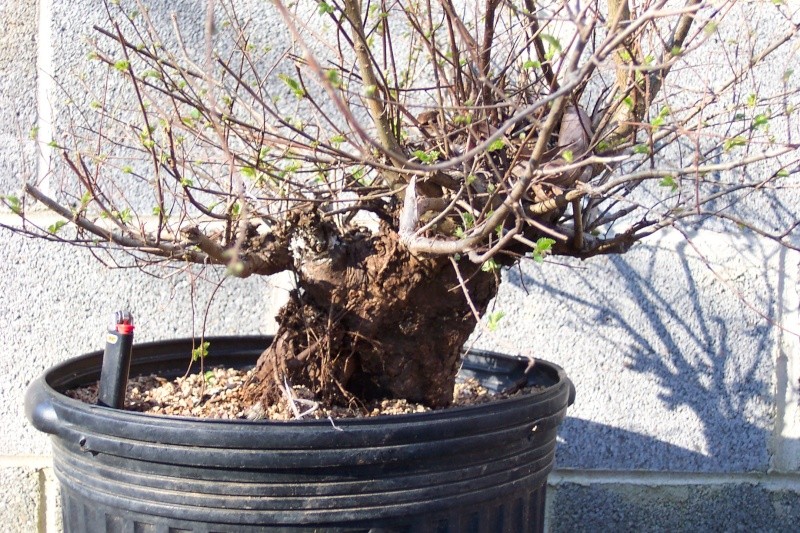 Todd Ellis

Member








!!!!!!!!!GOOD FOR YOU!!!!!!!!

Russell Coker

Member





Looks so fun! I love it when a plan comes together!

tap pi lu

Member





Glad you got what you wanted. Have fun with them.

It's a bit of a shame, however, that that old wall had to come down.

JimLewis

Member





Indeed it is a shame. There was a strong effort by some local advocates to try to have the city restore this treasure. For years volunteers from garden clubs and the local colleges spent hundreds of hours cleaning up the overgrown sections and years of storm damage. It is hoped that most of the "Rest" of the gardens will be kept. I now have pieces of this history in my collection (assuming that they live...) and can share this story with others, and continue the legacy.
Thank you all for your supportive words!
Todd

Todd Ellis

Member





Awesome collecting story!! This is the real fire that gets under me in collecting season - to save some old (sometimes historic) plants that are headed for the dump and give them a second life. It really is a shame that we are so quick to destroy the past for some shiny new thing, but it happens all the time, all over the country. Those trees you got look terrific.. grotesque in the BEST sense of the word!! You've built up some nice Bonsai karma points today. Great find!!

JMcCoy

Member





Very nice materials Todd. Congratulations on your find.
Make a nice bonsai out of them and maybe someday you could share them to the public and tell them that part of history of that place is preserved in your garden through your bonsai.
regards,
jun

Similar topics
---
Permissions in this forum:
You
cannot
reply to topics in this forum