Hi I am from New Zealand.This Juniper was airlayered 2007 in my garden, becasue of a deep layer of rock it was too hard for me to dig up
and the layered tree was removed from the root base in Jan 2008. You suggestion and advice would be much appreciated.
A virtual would be even better. Thank you.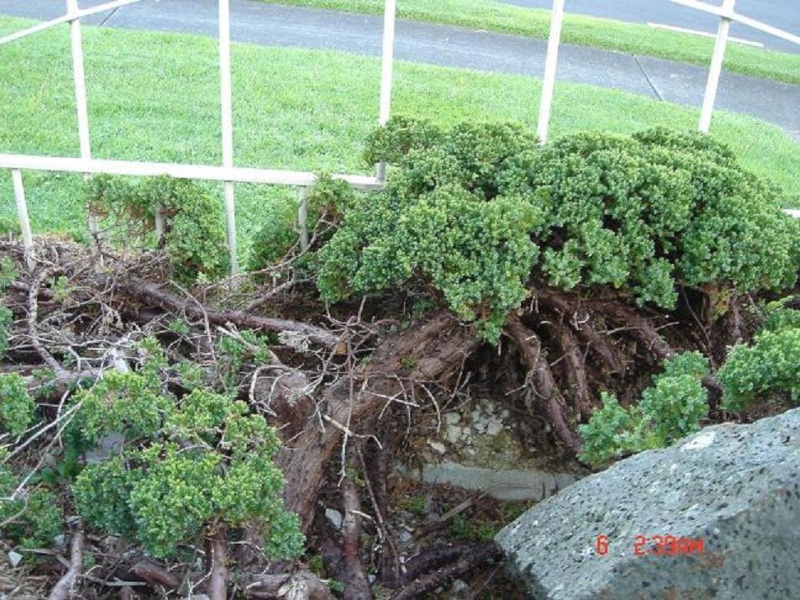 In the garden
Potted
Propsed Front view
Back View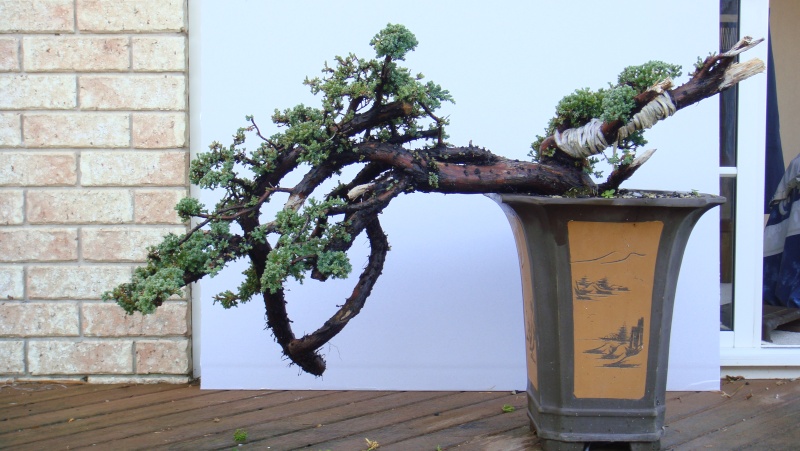 The Base
Righ front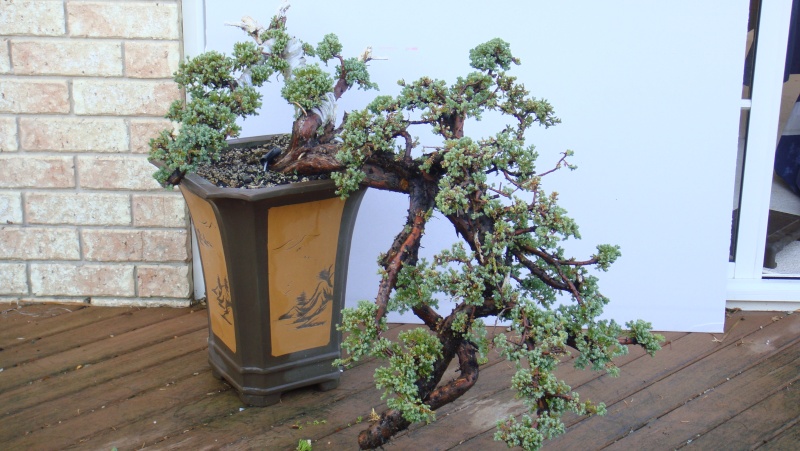 Hi Jack, welcome to the IBC. Great job on the layering and managing the picture posting!

If it was mine, I'd leave it another year, at least, for the roots to become very well established. In the meanwhile feed and pinch.

Take the extra time to look really well at it. I tend to move a tree that I want to form ideas about to a spot where I will see it several times a day. Outside a window where I go to make tea or coffee etc.

It needs simplifying, but photographs of a complex 3 dimensional shape are hard (for me) to make decisions about. I think that there's a banana shaped branch in the middle that needs to come off. That would leave you with a good literati semi-cascade.

Kev Bailey

Admin





Kev,
Thank you for such a speedy reply
I will keep working on it.
The Banana branch does cascade down then rise up to form the top of the tree at the moment
. Originally I actually airlayered that particular branch also, but when I cut off teh main trunk I changed my mine and left that branch and it did survived and the Cambrium had since healed.
I thought the tree of the attached picture was one idea that really interest me.
Do you think it may work?
Thanks again
Jack

Similar topics
---
Permissions in this forum:
You
cannot
reply to topics in this forum