This weekend is the first major show of the year in the UK, The Swindon winter Image show has become a firm fixture on the Bonsai Calendar for many of UK's Bonsai artists. This is my third year of showing trees and
(as you would expect)
the quality continues to improve. It's a great meeting place for folk to catch up on gossip
(as if)
plan their year, buy sundries and trees and generally talk bonsai!
I love shows at this time of year because for lovers of deciduous trees they can enjoy the structure and work that artists have put into their bonsai. GREAT deciduous bonsai take many years of painstaking work to achieve fine ramification and the members of Swindon bonsai club are amongst the best in the UK at creating wonderful delicate and beautifully presented Beech, Hawthorn, Maples and Oaks in their winter glory.
I will be showing my Myrtle for the first time ever. This tree has never been out of my garden, regular readers of my blog already know this tree from a previous post. I recently changed the angle and position of the tree in the pot after a survey from blog viewers as to whether I should change the pot. Myrtle is NOT native to the UK and preparing the tree for exhibition has been quite a challenge. The tree is in FULL LEAF and will probably be the only 'greenery' in the show apart from Pines and Junipers.
I look forward to seeing it and the other trees Tony

Ta

TimR

wabashene

Member





Looking sweat Tony! I am sure that it will be a delight to see some bright green leafs at Swindon as a little prelude to the long awaited Spring! Have fun my friend!

Cheers,
Hans van Meer.

Hans van Meer.

Member





Hans van Meer. wrote:Looking sweat Tony! ...
He just works too hard, what can I say..
-Dorothy

dorothy7774

Member





[img]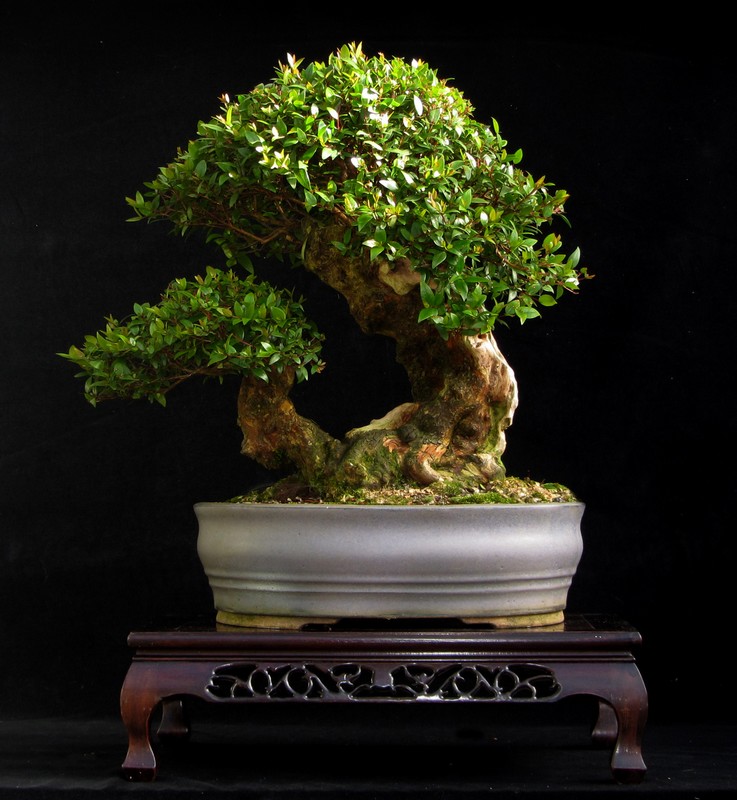 [/img]

abcd

Member






---
Permissions in this forum:
You
cannot
reply to topics in this forum