Hello to all I BC members,
I joint the forum the way I produce pine trees to train pre-bonsai every year from Lotus bonsai studio
The pines are prepared this seaon (January) for March germination, after 2 months of stratification.
Seeds germinated, at this phase, young seedling tend to be infected by fungus, everything need to be clean.
After 3 weeks, I replant each seedling into individuel horticolture pots.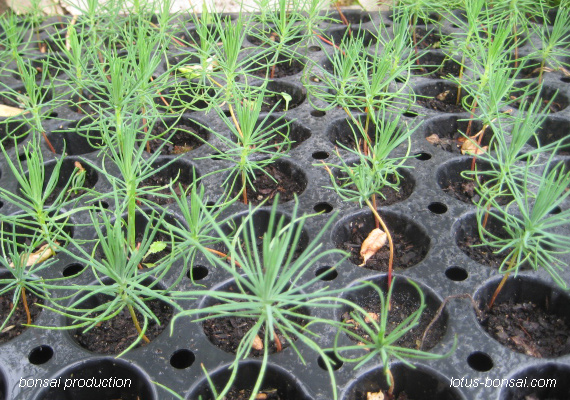 After 2 months, I replant the seedling again in bigger pots to enhance the growth.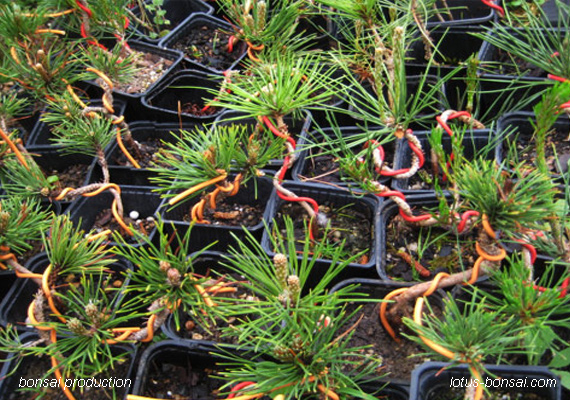 Young pines between 1 and 3 years old.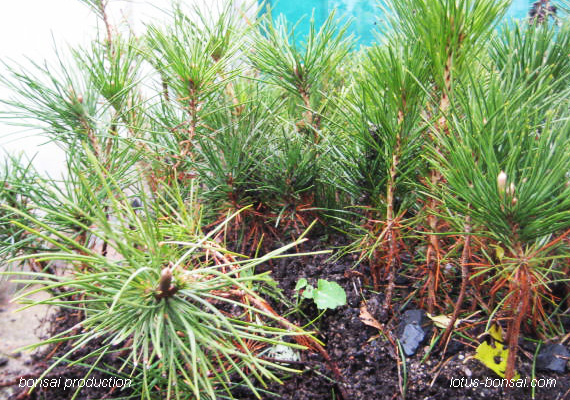 With small pines available, I use them to make kokedama composition, or train them for pre-bonsai later.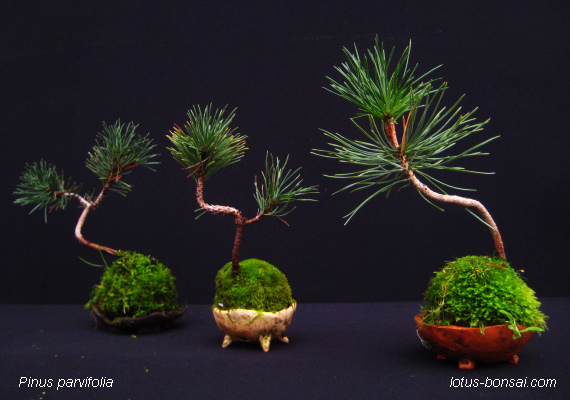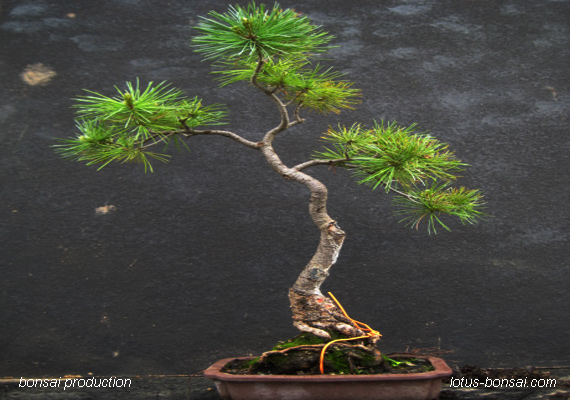 Cultivation medium:
I use compost, sand, charcoal, manure, pin barks.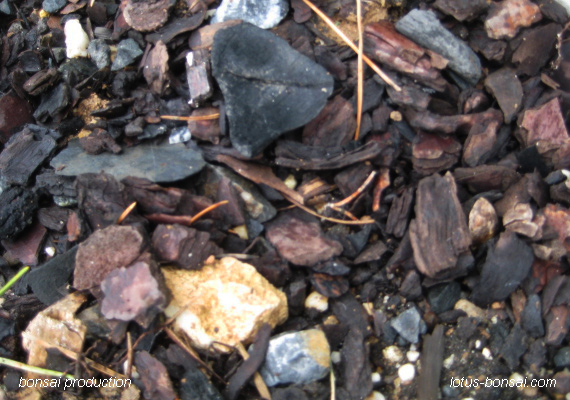 The density of mycorhize indicates the health of the pine
giang
www.lotus-bonsai.com

giangus

Member





Hi, Giang!
Happy New Year!

Do you use the method of cutting the tap root very early thus making the seedling a cutting?

my nellie

Member





Happy New Year Alexandra.
It's important to leave the seedlings to grow freely at the first stage of its development to accumulate necessary nutriments. In this way, we have a thick trunk base in 3 or 4 years. I later reduce slowly the main root by putting a wire to get to whole root system developed uniformely. Then later, I reduce completely this tap root.

In bonsai production, it depends on the goal of each producer, generally, I let the young trees grow first, then I work on the healthy trees.
giang

giangus

Member





great info/progression, thanks for sharing for sure! am curious, dose the mycorhize occur naturally or is it introduced?

appalachianOwl

Member





Hi,
When we change the soil of the tree, we keep about 1/4 of its soil for the micro fauna to develop later, speacially pines trees. More than 80% of temperate climate forest trees maintain the symbiotic relationship with the micro fauna.
giang

giangus

Member






Similar topics
---
Permissions in this forum:
You
cannot
reply to topics in this forum