I had a go at some dead wood carving today. I have only really messed about with carving offcuts, but earlier this year I picked up this privit to have a go at the real thing. It is tougher than I tought it would be, not in terms of hardwood, but trying to make it look natural. Takes a lot of practice I guess.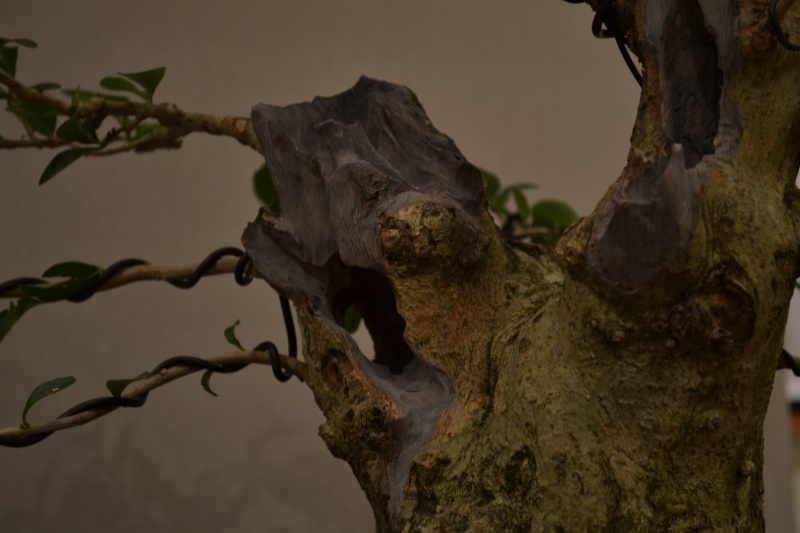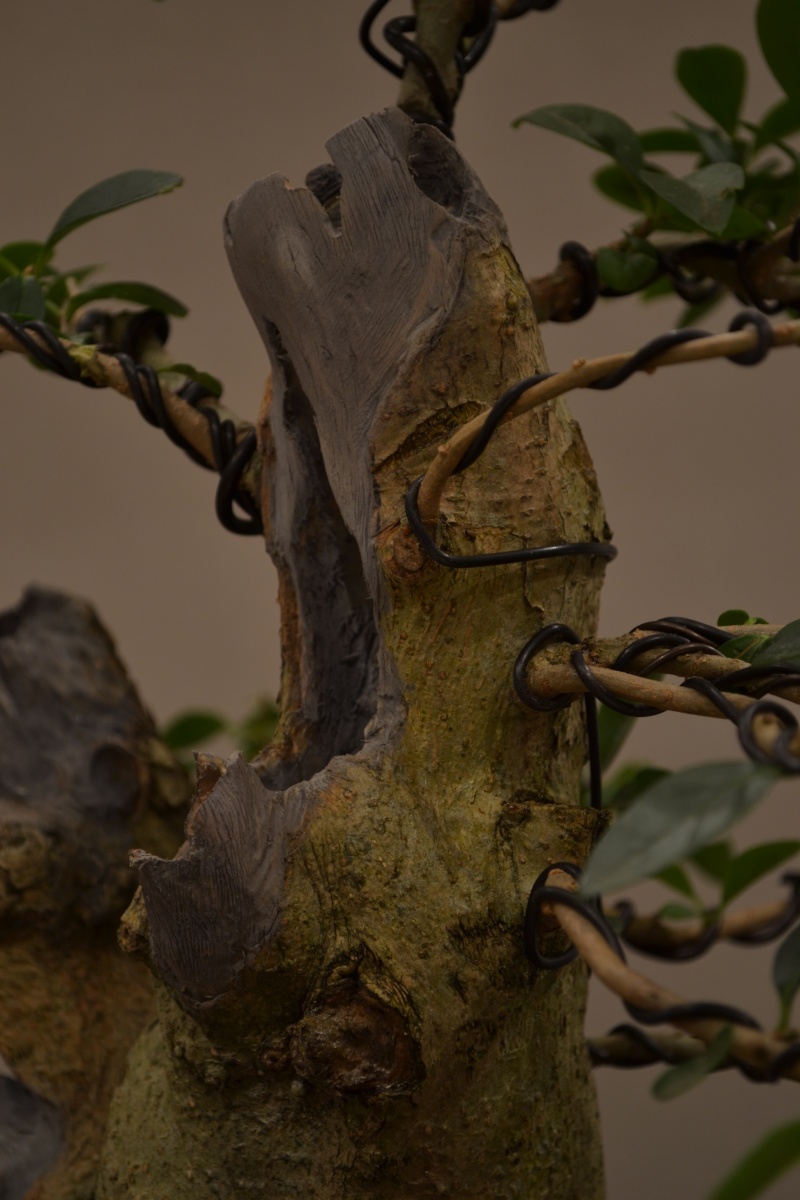 I'm no expert at carving deadwood, but the general rule I have heard is to do it in multiple stages. At first you do a very rough carving, just to reduce the cut off and to get an idea of what the general shape will look like. Then, you wait and let it weather for a while. After that, you come back, clean it up and work with the natural cracks and crevices that have formed.

It you skip step 1, and just carve out a lot of fine details, you run the risk of have the dead wood weather and crack in a natural pattern, which will look different than the fine designs you have carved.

And this just an aesthetic opinion, but I think the right trunk should be hollowed out altogether. The formation you have carved looks unnatural and creates reverse taper.

PeacefulAres

Member






abcd

Member





The carving can & should be be used to induce taper too - the left trunk is similar (if not wider) in girth to the main trunk. The secondary trunk could be reduced more and the flat chops at the top of each trunk need taper and better disguise as it still looks like it has been sawn across. The virt shows this ...
What tools did you use for the carving?

Mike

mike page

Member






abcd

Member






Similar topics
---
Permissions in this forum:
You
cannot
reply to topics in this forum