+3
GašperG
-Daniel-
Pavel Slovák
7 posters

Hi all
Tree originally collected my friend. Then he gave me as a gift. Unfortunately I lost the original photo. Therefore, I created a virtual, as the tree was originally planted in a container. When the first misalignment angle I modified tree. The idea for forming it was. The advantage of the young roots in nebari. I could have carefully shaped to correspond to tilt the tree.
original tree (virtual)
new position tree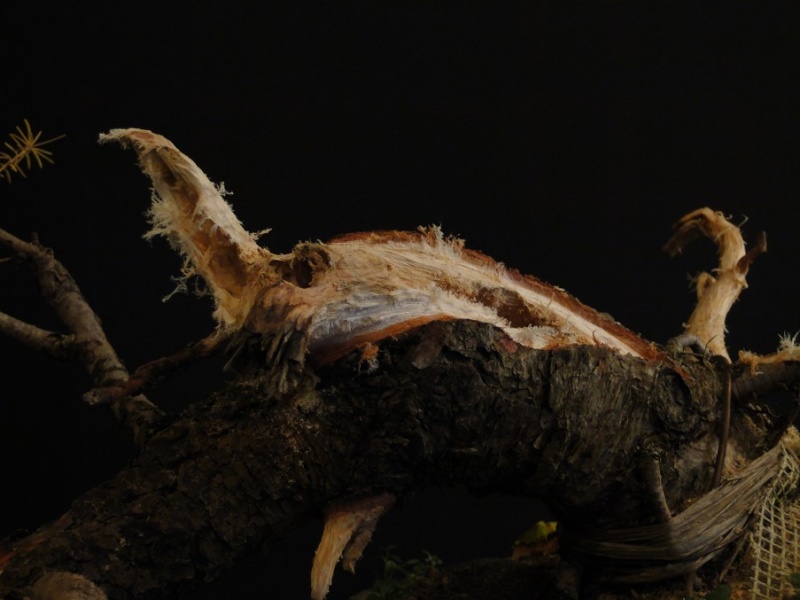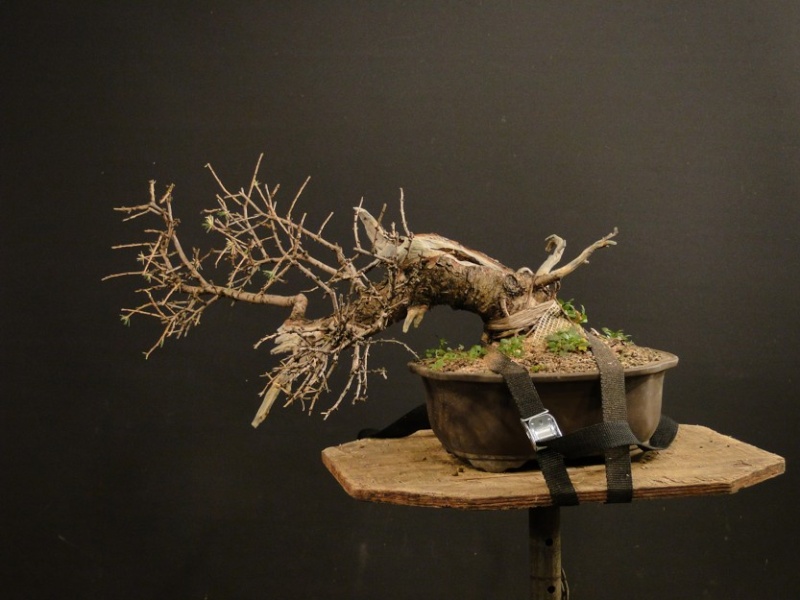 back side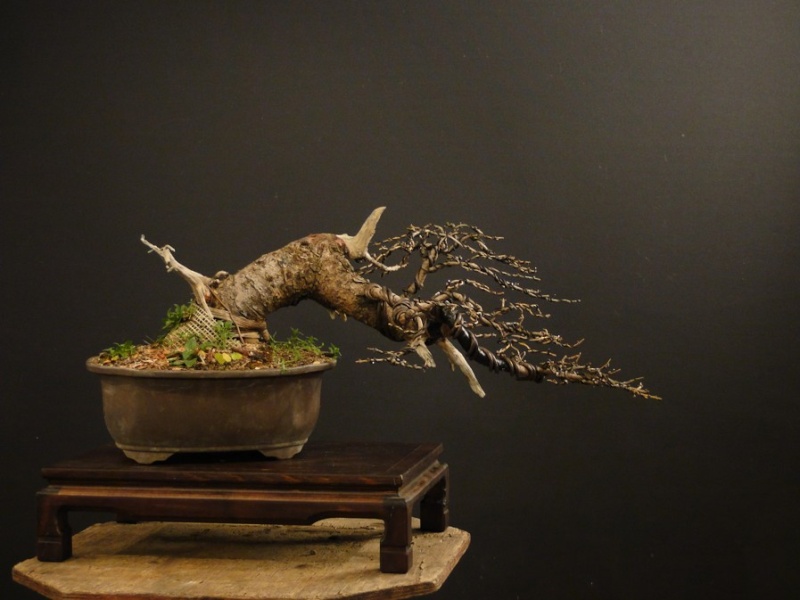 Larch after first styling - front side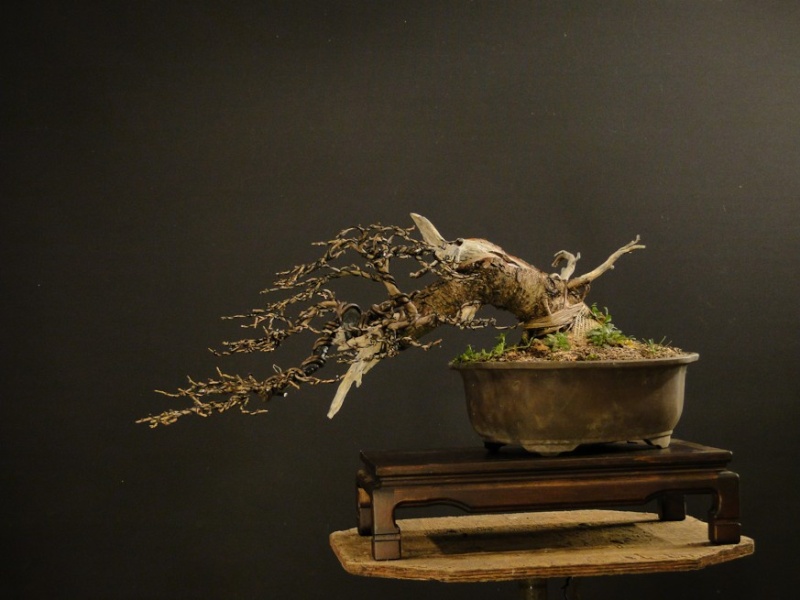 Greetings Pavel
more pict.:
http://www.bonsaivigi.cz/fotoalbum/galerie/modrin----yamadori---semi-cascade/

Pavel Slovák

Member





I love the larch tree in all its styles. Even his own fascination has larch.
Best regards , Daniel

-Daniel-

Member





Hello Pavel,
One can tell you put a lot of effort in studying every single tree...and it shows. It must have been a bit of a challenge to visually taper this tree.
Very well choosen style and the result speaks for itself, once again.
Silently admiring your work and learning a lot. Thank you for sharing with us
Best...
Gašper

GašperG

Member





Good work again Pavel your post are riveting .The help you give to the bonsai World keeps us all watching
for your next post
reg Paul
Very nice Pavel, Larch is always my favourite, but just can't grow here...


Robert Steven

Member





Hi Pavel , that turned into a great little tree. Thanks for the help on my larch . Mine finally feels like its getting there.
Smithy

Smithy

Member





very nice Paval, I love Larch but them not avilable it Thailand

pongsatorn.k

Member





Thank you very much friends for your very nice coments and compliments.
Greetings Pavel

Pavel Slovák

Member






Similar topics
---
Permissions in this forum:
You
cannot
reply to topics in this forum