Thought you might enjoy having me share what is done to protect the Trees at The Weyerhauser collection in federal way, washington. At any one time some 44 trees are on exhibit to the public from year round, many from all the corners of the world.
In order to protect the roots from damage, protective shells are installed with open fronts for viewing. When weather hits 27F the front panels are put into place and heaters are placed inside to keep the trees from having any damage to their roots. It took 6 of us
7 hrs plus to get them in place. Normally we do this closer to thanksgiving but weather types are saying colder/sooner this year than normal.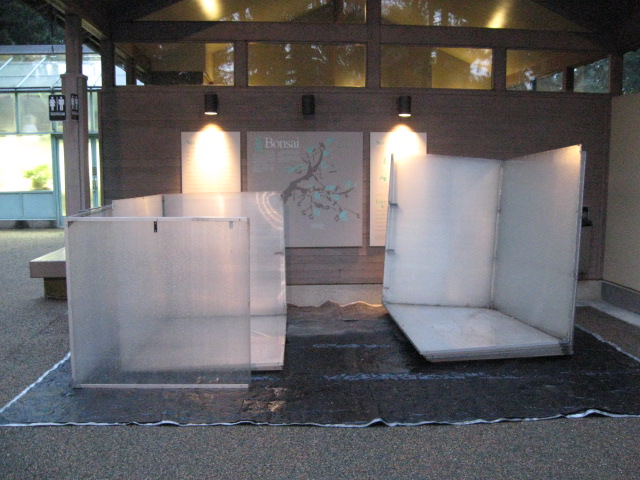 dick benbow

Member





What kind of heater goes inside? Does it have a temperature shut off once the temp reaches a certain number?

Great idea and Thanks for sharing!!!!
Have a great week!!!
Sam

Sam Ogranaja

Member





It does bring it up above freezing and then cuts off. Staff is on call nights and security will call when the temps are dipping. That way all trees can be set up with the heaters and ready to go. The fronts to the coverings are hidden from public view but stached
nearby for quick installation. They have used this system for close to 20 years. There are two greenhouses that can be used for the other hundred or so trees not on display at the moment so that they can be protected as well. feel really fortunate to be exposed to all the opportunities to learn for being a volunteer.

dick benbow

Member





Thank you for your reply to the question about heating............but what exactly is the type of heating element being used?

Is it a heating pad type or other. Thank you.
next time up there I will ask. I know they are extremely expensive.

dick benbow

Member






---
Permissions in this forum:
You
cannot
reply to topics in this forum