I Found this pot in an Antique store, but i don´t think it is a bonsaipot because it has no drainage holes.
I think it looks a bit strange with all the small holes on the sides of the pot( they goes all around it), but not all the way through the walls. Does anyone know what kind of pot this is? I have seen a couple of these around, so it is not a rare one, I think.
Is it a bulb pot?
The measurement is about 20X15X4 cm

tomas g

Member





Hi Tomas,
congratulations to buy pot.
These are not so rare, but good.
The age I would be around 60-80 years,. The patina is also available.
The honeycomb pattern is this:
even in the wet clay of the pot of rice grains are pressed,
then they burn during the first fire, and a beautiful pattern arises.
Not sell, but for the enjoyment of art in the showcase make.
Best regards
Peter

peter krebs

Member





Thank you Peter. Very interesting with the honeycomb pattern!

I have not actually bought this pot yet, because i am intrested to know a little about the history of the pot and if it is a bonsaipot or not.

According to the seller( a oriental antique store) it´s from the guangxu period dated to around 1880... And they want´s about 120$ for it. Is that to much for a pot like this?

tomas g

Member





Hi,
yes, it's a so-called "bulb pot" - do you know Vaughn Banting's site on bulb pots?
http://www.vlbanting.com/bulbpotcollection.htm
I think it's difficult to tell if it's really antique. I bought similar ones on Ebay for about 60 EUR a piece, so I think the price you mentioned is realistic for Europe. On the other hand, people visiting Hong Kong told me that they saw many of these sold in antique shops, and even more cheaply at flea markets, also looking 'old'. But then this argument doesn't take into account the price of traveling to Hong Kong ;-) So I'd say, go for it if you like the pot ...
FWIW, here's a picture of mine: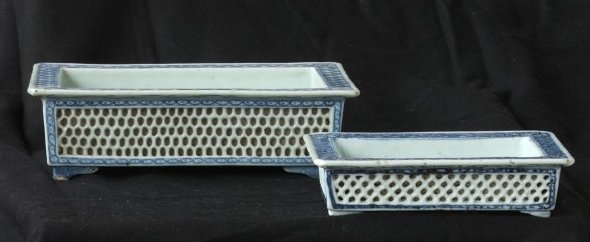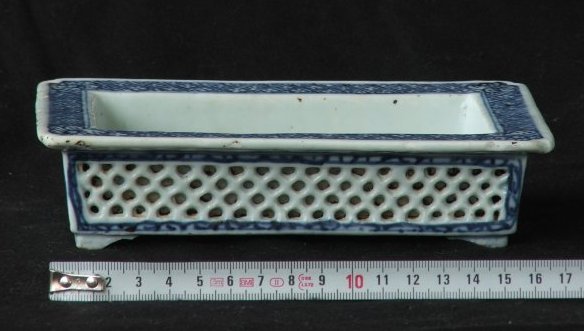 sulrich

Member





sulrich wrote:

I think it's difficult to tell if it's really antique.
Yes yes, believe it or not I've heard some horror stories about so-called antique Chinese bonsai pots actually being new pots with an interesting aging technique.
They immersed them in the local cesspool for a matter of time and they come out looking like an aged bonsai pot.
Now there's a job I wouldn't want, the guy that pulls up pots of Poop.

rock

Member






---
Permissions in this forum:
You
cannot
reply to topics in this forum