snidecal000

Member





Too many directions to look. One of the "rules" is to have a "line" that the eye can follow. You have three, right, left and down. Makes looking at the tree conflicted.

Billy M. Rhodes

Member





should i cut the right side? i was told by a woman in my grandmothers club that i should leave them and they would help the other side grow.

snidecal000

Member





The amount of foliage above a given point will draw energy and the area below will get thicker to bring up the additional nutrients. So, yes, leaving the right side as a "sacrificial" branch will cause the trunk to thicken. Leaving all the branches on the left side will cause the branches to grow also. But, we usually do all of this work before we put it in a bonsai pot and wire the tree.

Billy M. Rhodes

Member





To be blunt the wiring on the thicker trunk seems pointless, the wire should be done at a 45 degree angle to provide the best support for the intended movement. With thicker wire and better angle the larger trunk could be brought over the smaller trunk to create a better image. Also some movement could be added to the smaller trunk and a nicer overall image could be created. Maybe something like this: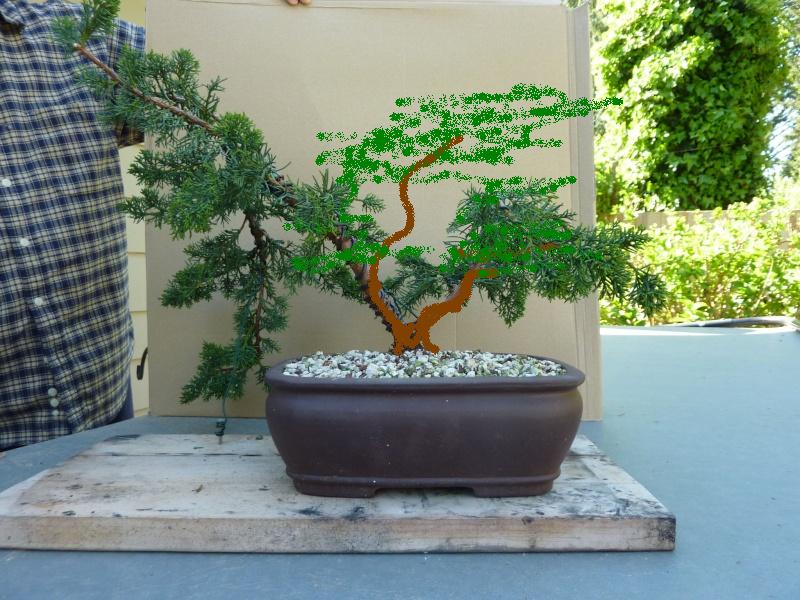 todd

DreadyKGB

Member






Similar topics
---
Permissions in this forum:
You
cannot
reply to topics in this forum