Hello all i have had this scots pine for about 6 years and im not sure about the form its taking.i was wondering if any of you guys and girls out there had any suggestions,thanks Dave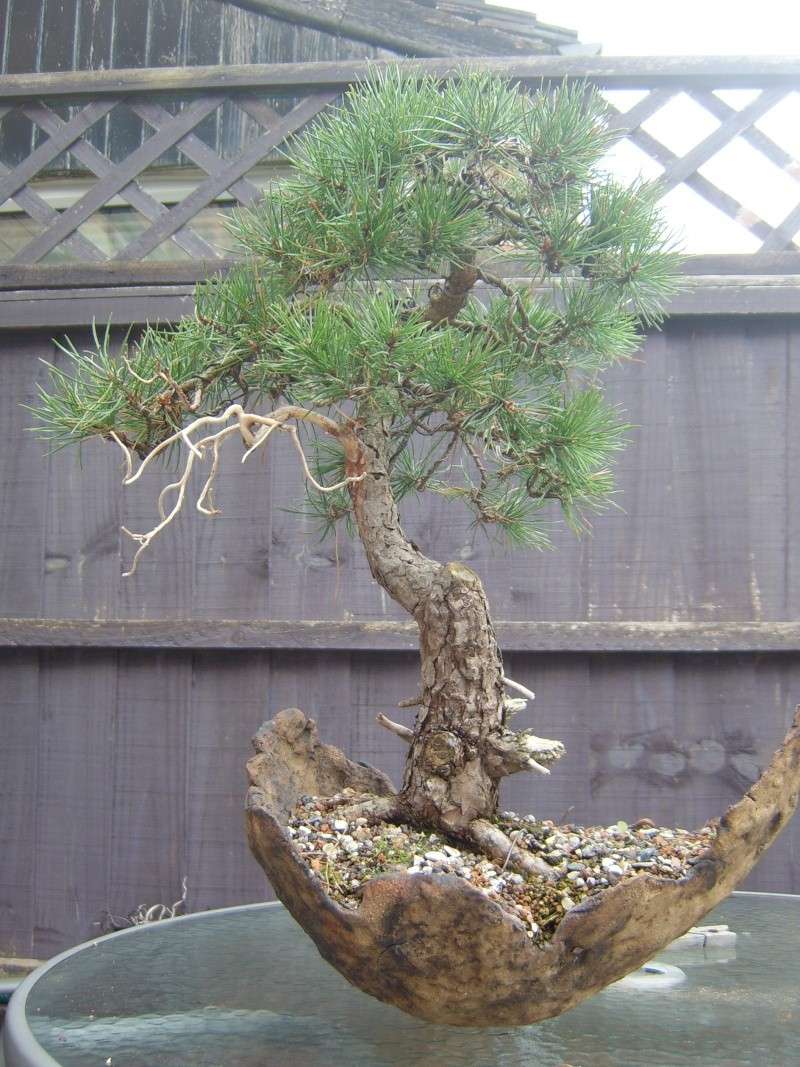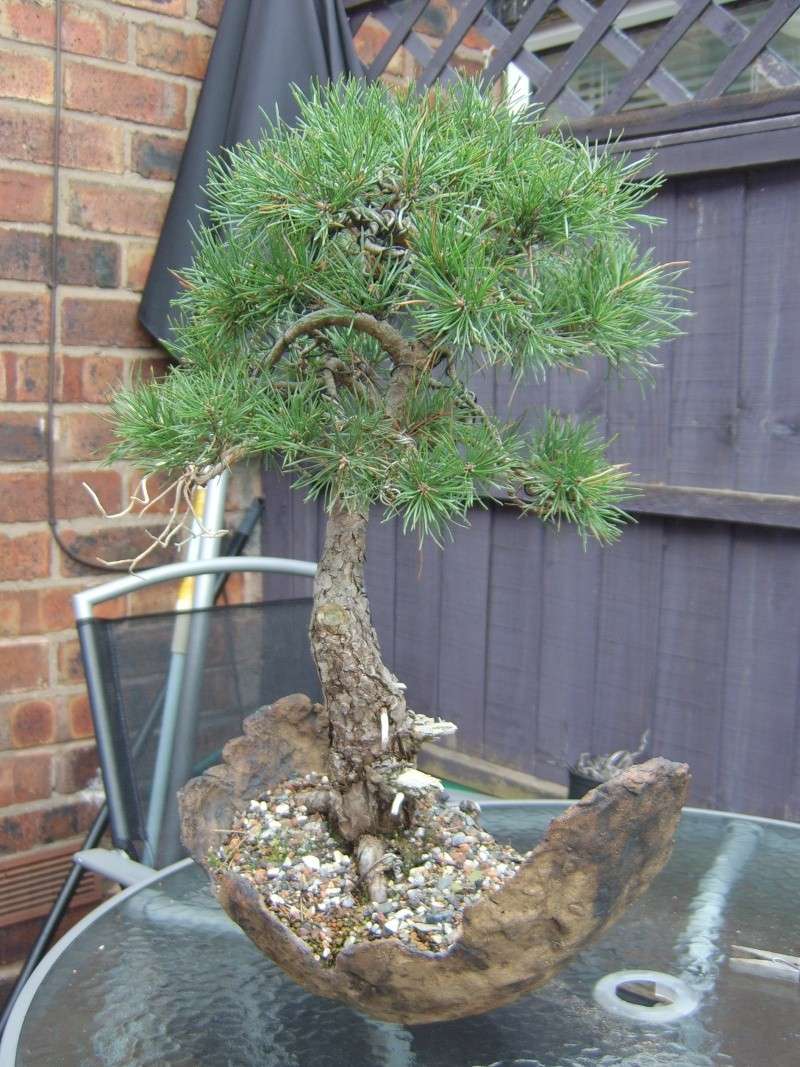 [img]
http://i46.servimg.com/u/url=http://www.servimg.com/image_preview.php?i=30&u=15163586]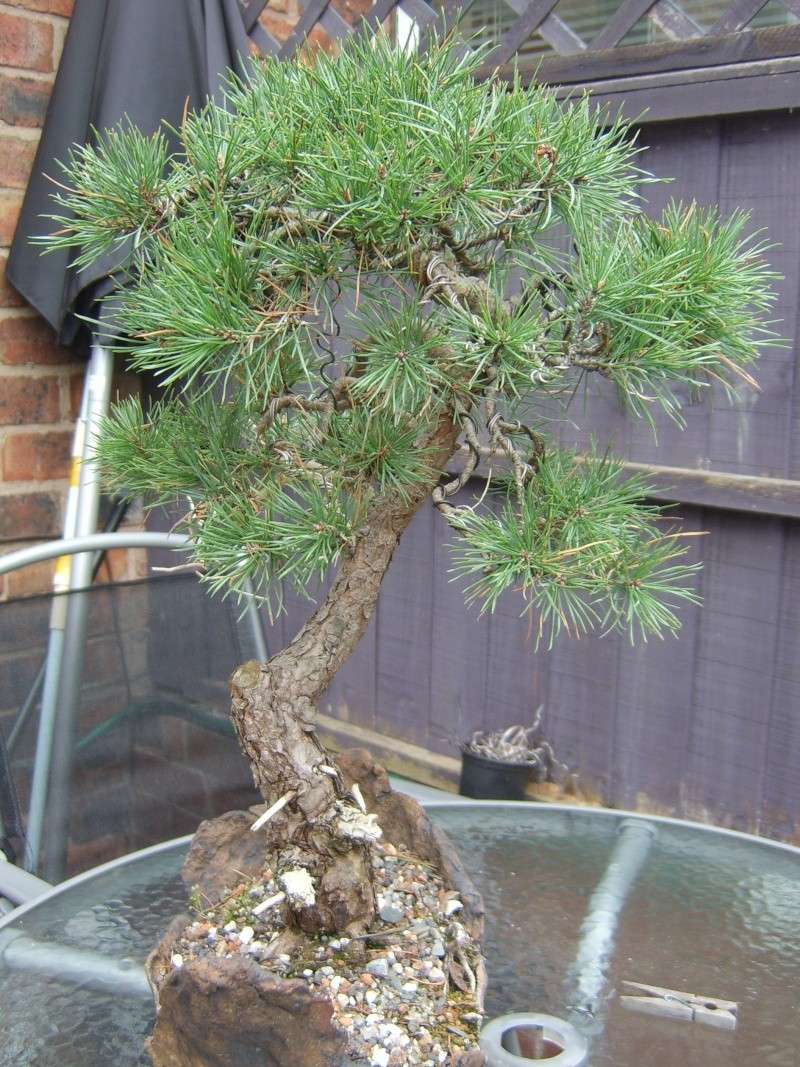 Hf46/15/16/35/86/sta60013.jpg[/img][/url]

dave steventon

Member





I think it looks awesome! Maybe move a few branches here and there to make the foliage pads more defined... either way, I would love a tree like this.

AdamG

Member





Hello Adam thanks for the comments ,I feel the tree lacks something andcould be a lot better and wanted some fresh eyes to take a look
regards Dave

dave steventon

Member





I really like that. I don't think much of the pot though.

Lee Brindley

Member





Nice tree!

I agree on the pot as I think it's too distracting...

Also, adding my two-penneth, I'd simplify the higher daedwood branch, as again I think it's got too much going on and takes the eye away from the rest of the tree.

You did ask!!

Thanks guys for the comments i to am doubting the pots suitability any ideas for styling or would you refine the trees image as it is
also what kind of pot would you go for

dave steventon

Member





That looks like that tree I saw developed in a bonsai book from England! The tree looks like it and the pot looks like it. Its a celebrity! I will need its autograph. Or am I seeing a celebrity look-alike?

I don't think you should remove any dead wood, you can never get it back if you change your mind. How about just making it twiggier (is that a word?) at the ends of branches? I'm a newbie so what do I know....
Hi Dave
If the tree was mine I would lose the Jins (too distracting), leave a short stub,clean up the needles and plant it in either a round unglazed drum pot or some sort of rustic round or oval pot. Where you live Dave Jones is the man to see.
Cheers Bob
I agree with all of the comments so far.

A word or two on that upper jin: We strive to make our trees look old and weathered, survivors of all the inclemencies that Ma Nature can throw at them. Jin, or deadwood, is part of this, and some trees are ornately decorated with it. But it has to look natural -- and possible.

In your tree, that jin is too thin and spindly to have survived the first winter storm on the mountaintop on which your tree resides (in our minds). Something much shorter, and with jagged ends, indicating where the branch broke and blew away would be more appropriate.

Jin are easily overdone, and it takes time to "see" what is going to look right.
_________________
Jim Lewis - lewisjk@windstream.net - Western NC - People, when Columbus discovered this country, it was plumb full of nuts and berries. And I'm right here to tell you the berries are just about all gone. Uncle Dave Macon, old-time country musician

JimLewis

Member





thanks guys for all of your comments really appreciate the input

dave steventon

Member






---
Permissions in this forum:
You
cannot
reply to topics in this forum