Bought this Coast Live Oak August 2008. I was in a 24" nursery box. Loaded into my truck with a tractorWhen I got home I discovered that it was too heavy to move out of my truck. So, knowing full well the risk at that time of year, I Knocked it out of the box, Chainsawed the root ball flat, defoliated it, removed most of the branches and potted it in a large mica training pot.
[img]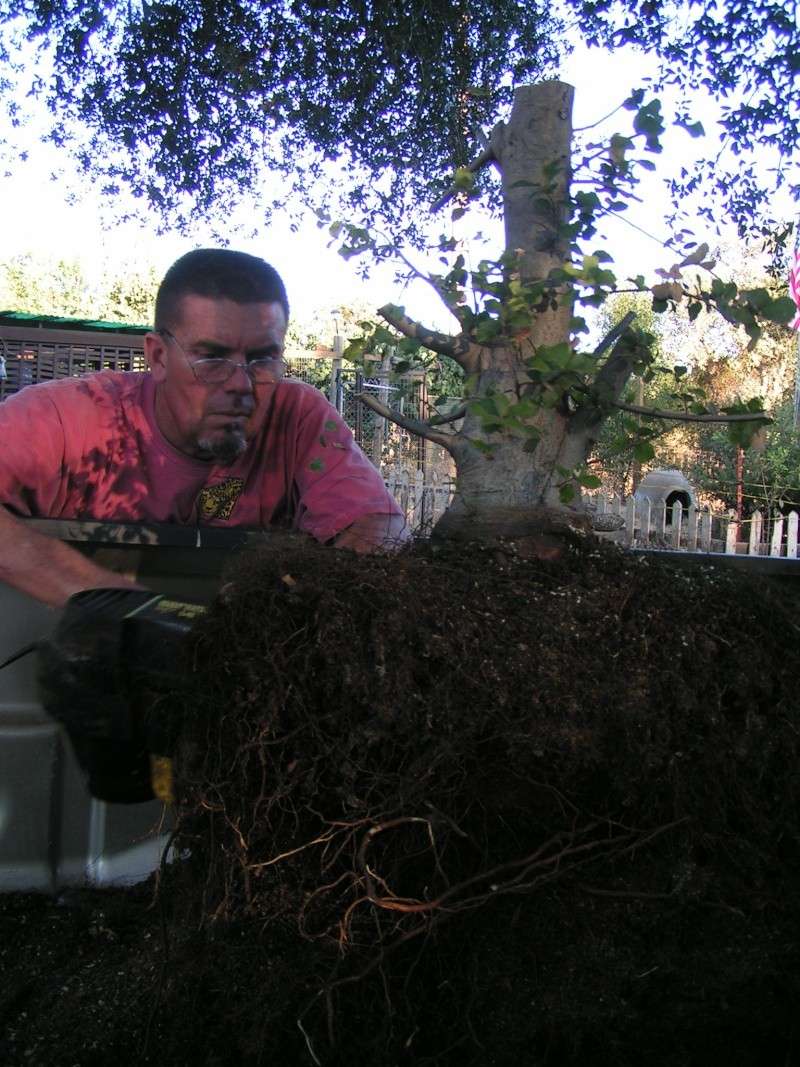 [/img]
Next spring It had lots of new growth!
[img]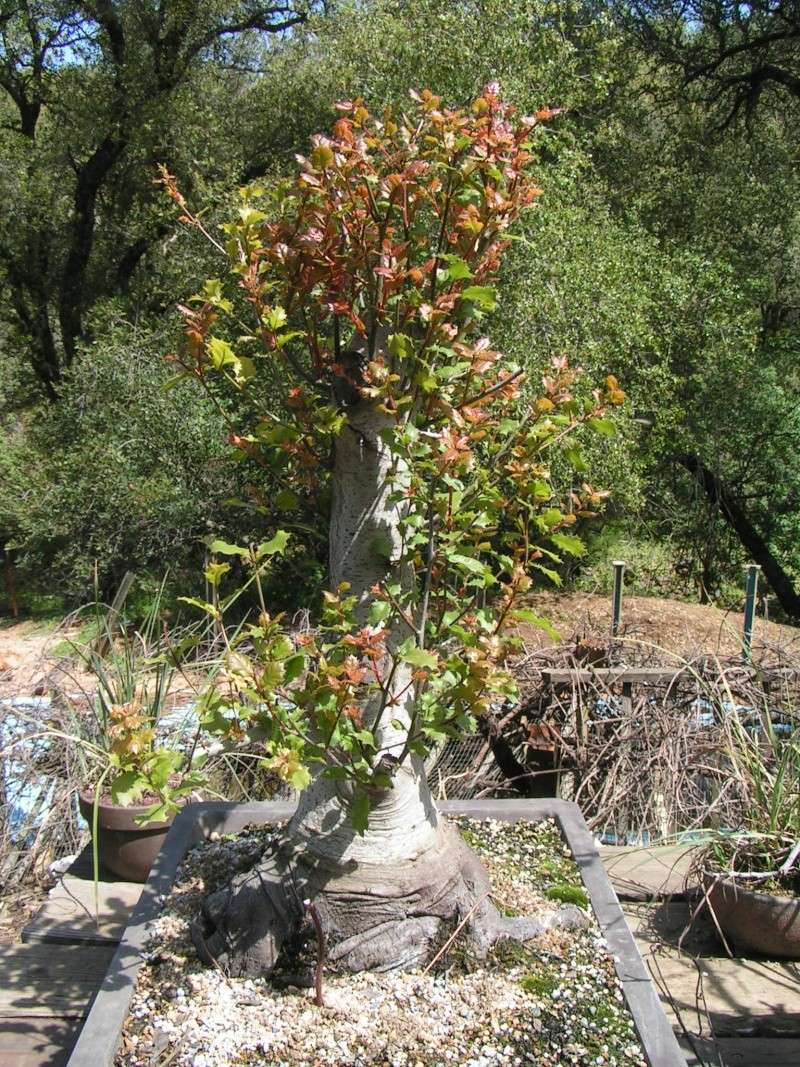 [/img]
First wiring Fall 2009.
[img]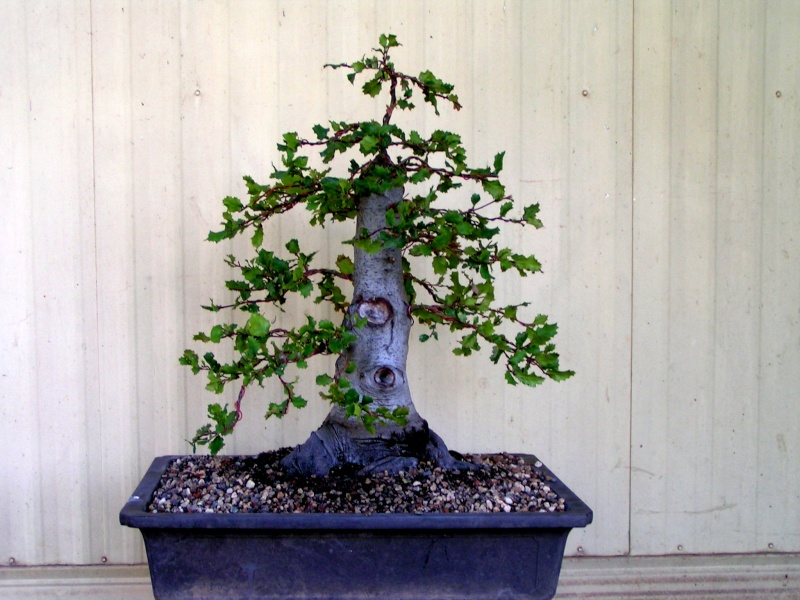 [/img]
Lived happily through the winter.
[img]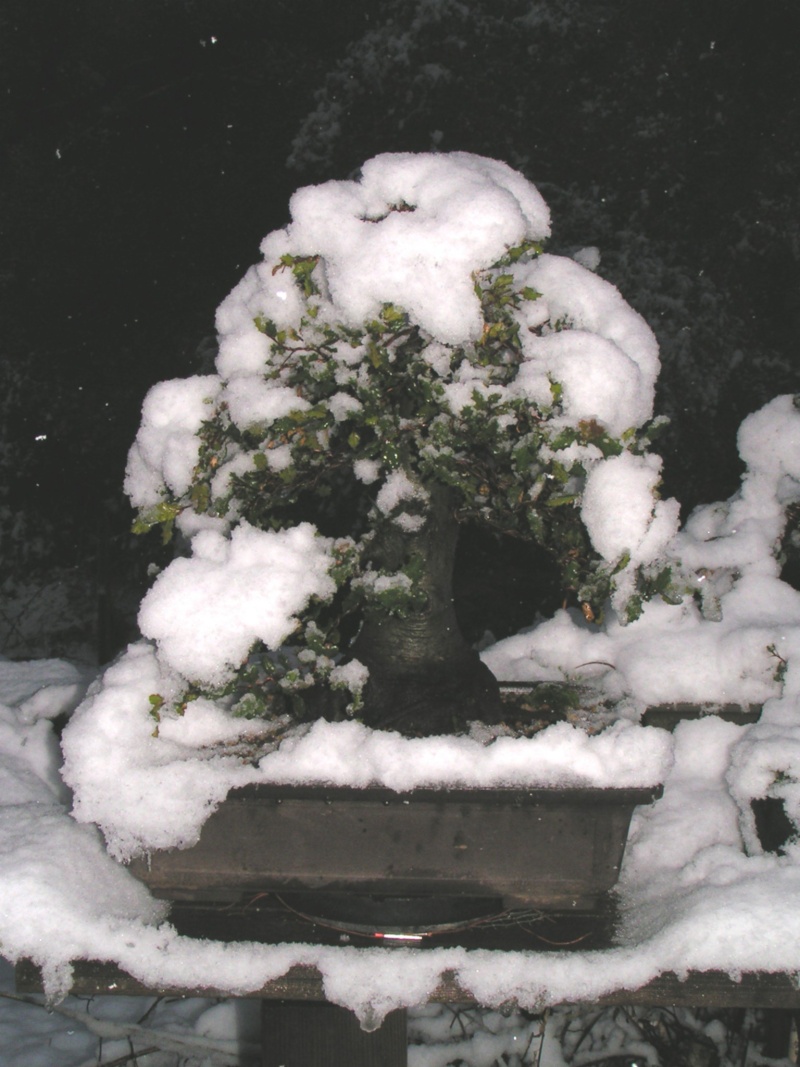 [/img]
Spring 2010 potted in a Jim Barrett pot.
[img]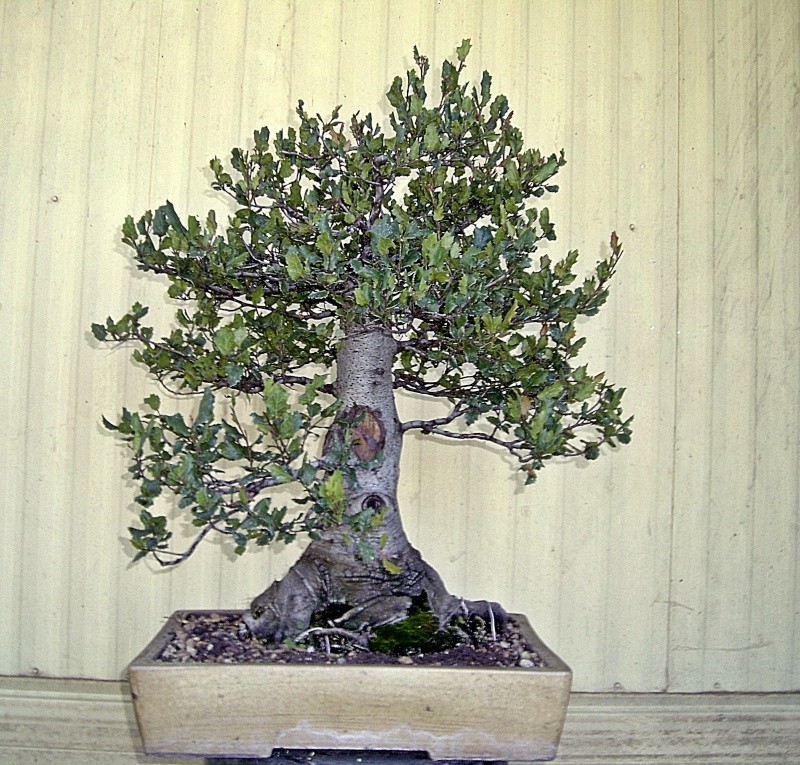 [/img]
Worked on it in a workshop with Ryan Neil in September 2010. At Ryan's suggestion the front was changed 180 degrees and the apex was wrapped in raffia and pulled down toward the new front.
[img]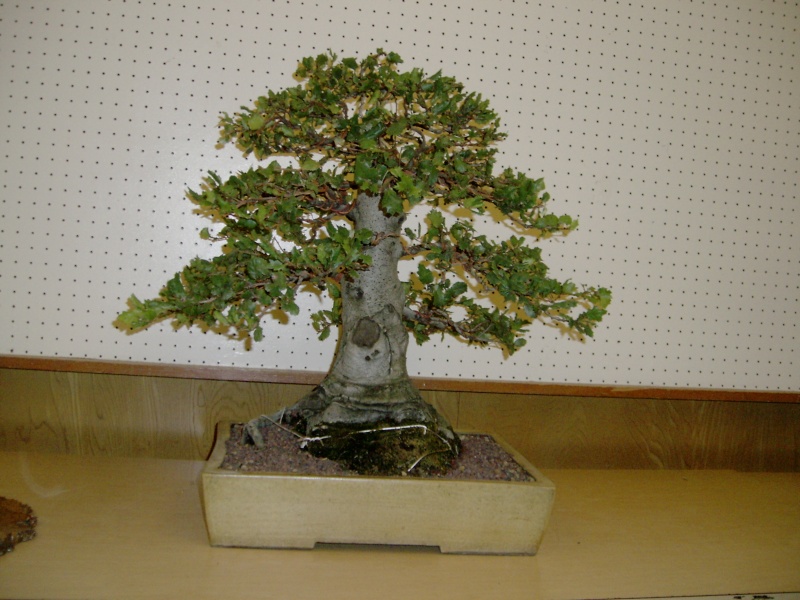 [/img]
I defoliated this tree in March 2011 as I usually do with live oaks to stimulate new buds and ramification. This year, however, we had an unusual hard frost in April which killed some of the small branches. Now its in recovery mode and starting to look good again.
Paul

PaulH

Member





Paul,

I love seeing what you're doing with these oask! Wonderful job, thanks for sharing.

Russell

Russell Coker

Member





Hello Paul. I'd been wondering for a long time what it was you were leaning over in your avatar. Great looking tree and I prefer the shorter rounded top. It makes the tree more powerful. I like seeing these native Oaks of yours.Great stuff.
Thanks for the nice words.
I love working with native species, especially oaks.
I'm co-chair of the Golden State Bonsai Federation convention in 2012 where our exhibit will feature exclusively bonsai of species indigenous to California.
Paul

PaulH

Member





Way to go Paul

A far longer road but so worthwhile and rewarding.
Hi Paul,
Thank you for sharing the pics of your tree's progression. I like the rounded top better as well. Do you have a close up photo, or would you describe how the top was changed to the rounded top? How did you (or do you plan) work around the chop?
Thanks,
Todd

Todd Ellis

Member





"How did you (or do you plan) work around the chop?"

I've done a little carving to taper into the new apex. It is starting to heal over already.

PaulH

Member






---
Permissions in this forum:
You
cannot
reply to topics in this forum