I just bought this grape today but the buds are opening up. I live in Brooklyn NY and I'm not sure weather I should put it outside or leave it indoors till spring. If I do that should I then leave it out even during next winter. I tried to upload a picture , but the upload site is giving me trouble. The plant isn't much more than a twig but it seems healthy. It's a Mars Grape

Lnatural

Member





Servimg currently unavailable. Please see my post on this forum board or in announcements for details.

I'd try again later.

_________________
"Espouse elucidation"
_____________________________________

my website

fiona

Member





Sources differ on the hardiness of 'Mars.' At best, as a bonsai, it will be borderline hardy in Brooklyn. However, remember this is not a tropical or houseplant and should not be kept indoors. Keep it in a cool protected location until danger of frost is over, then outdoors for the summer. If you have a private house you can keep it on the porch or patio. Otherwise put it on the balcony.
Is this your first bonsai?
Iris

bonsaisr

Member





I have a shelf I built that extends out my apt window for my outdoor trees. It's well protected from the weather so I'll put them out there and bring them in when it gets too cold. Thank you for your advice Iris, I really appreciate it.
Lawrence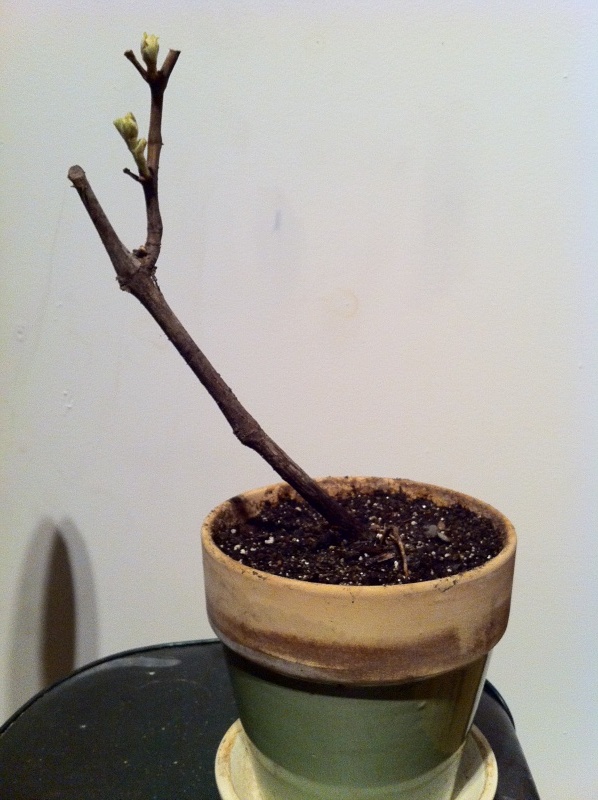 Lnatural

Member





Oh dear, this baby still has the placenta attached.
The shelf out the apartment window is tried & true. Only bring the plant indoors if it is predicted to go below about 20 F, then put it outdoors again in the morning. Better to build a box of some sort around it & leave it outdoors at night.
Before the buds open any further, repot your tree into a very large shallow pot of coarse bonsai soil, then feed it heavily all growing season. You need to fatten it up considerably.
Iris

bonsaisr

Member





---
Permissions in this forum:
You
cannot
reply to topics in this forum