a new suiseki from to Khanh Vinh river - Khanh Hoa-Vietnam
1Waterfall and mountain
2.mountain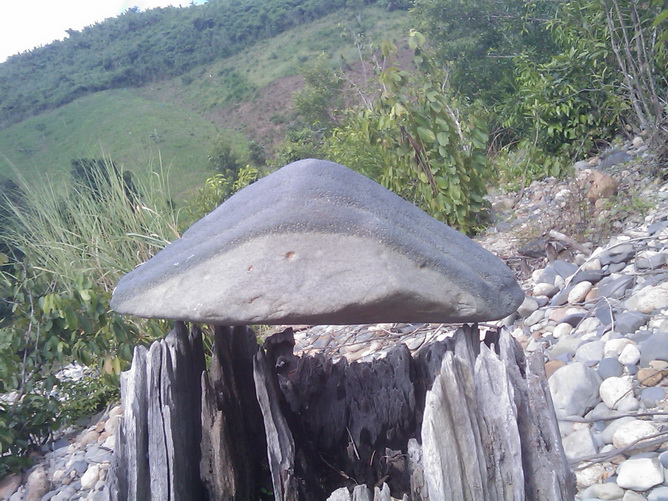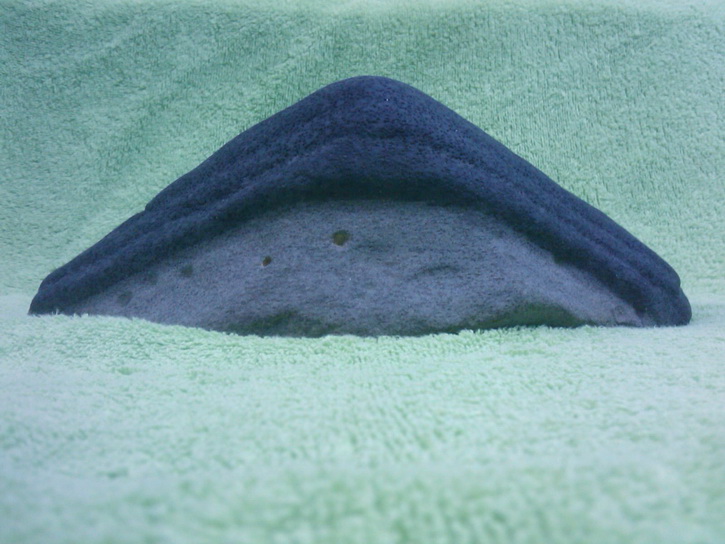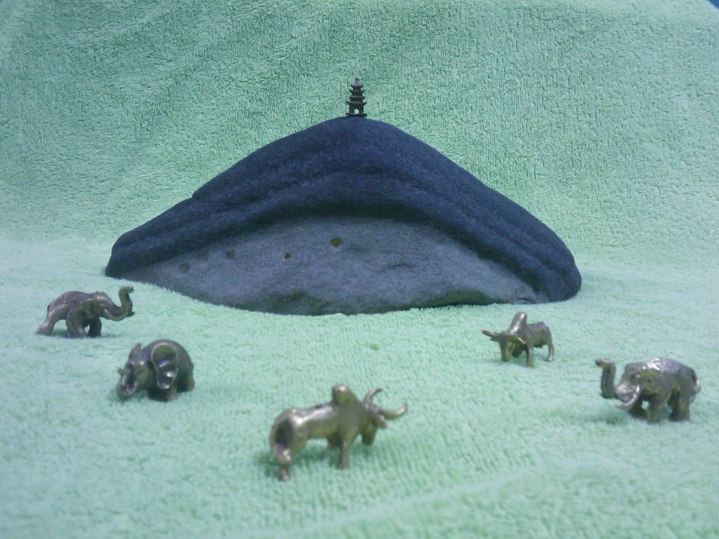 Nguyenvuhung2001@yahoo.com
Fone: 0905119090
AD: 74 Quang Trung - Nha Trang - VietNam

Nguyễn Vũ Hùng

Member





Hi Nguyenvuhung... You are extending stone appreciation nicely with your latest series of posts. It is a challenge to find small figurines which allow a stone to still look like a landscape-size feature. While most stones are suggestive of larger landscapes without figurines, a figurine helps those unfamiliar with miniature stone landscapes to readily recognize a scene.

The cloth (terry/turkish-cloth?) with elephants & oxen (water buffalo?) suggests animals wading in water very effectively. I have seen illustrations from the 1960's of larger stones (bottom-cut garden sized stones barely liftable by one person) placed on rugs that suggested a series of islands with rising mountains; they were called sekitei ("rock gardens") in Japan. The characters were the same as used for garden rocks (niwa ishi), but reversed.

With openness to new expression, we look to new ways of displaying stones. Sekitei has rarely been seen since texts regarding suiseki expression in the 1960s. I did note a similar composition in an issue of Wabi magazine in 2004 and liked it. It is a bit too big for easily adopting, however.

The stone shown in this thread is particularly interesting as a brow-- the form is seen above eyes on a face and above windows-on-steep-roofs (especially on thatched roof architecture). The stone captures an exaggerated brow (simplified in three layers) which looks more an artistic rendering than natural, but appears on an entirely natural stone. Contemplating it makes me think of a place in Nepal where eyes & brows are carved to face in the four cardinal directions on large stone stupas. That image is personally evocative for me, but the stone would likely touch others with a different projection.
Last edited by Chris Cochrane on Sat Oct 16, 2010 2:23 pm; edited 1 time in total

Chris Cochrane

Member






peterbrod

Member






Nguyễn Vũ Hùng

Member






---
Permissions in this forum:
You
cannot
reply to topics in this forum