I've been working with this Toyo Nishiki quince since 2000, when it first appeared as a double trunk sucker. In 2001, I divided it from the parent plant.
This quince looks like a clump, but it is a roots-connected style. I have fused in the red cultivar, since it takes 50 years to appear on its own. Should that happen, I'll be 110 or so...not too likely I'll live that long.
In this picture, you are seeing the back of the tree, which is temporarily serving as the front so the flowers are more visible. Even so, this temporary front seems to work pretty well.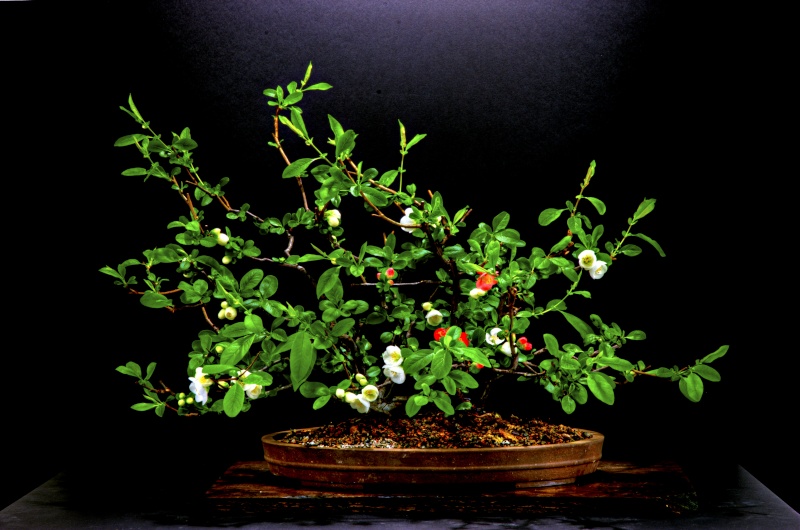 ---
Permissions in this forum:
You
cannot
reply to topics in this forum