This is a Buttonwood that was given to me as a Christmas present by the guys down at Miami Tropical Bonsai nursery. No two Buttonwoods are alike, but this one is really unique ! What do you think ? I plan on letting it alone until June or July, but would like some comments please. Is formal upright out of the question ?
Ed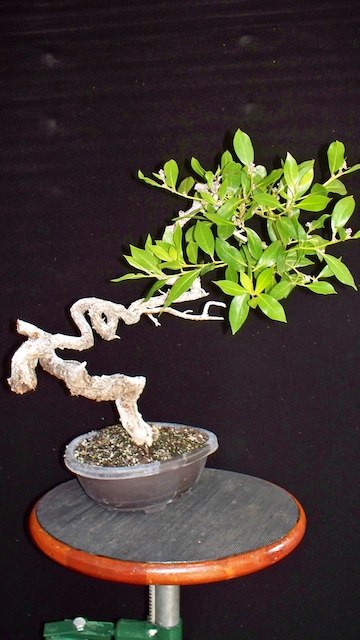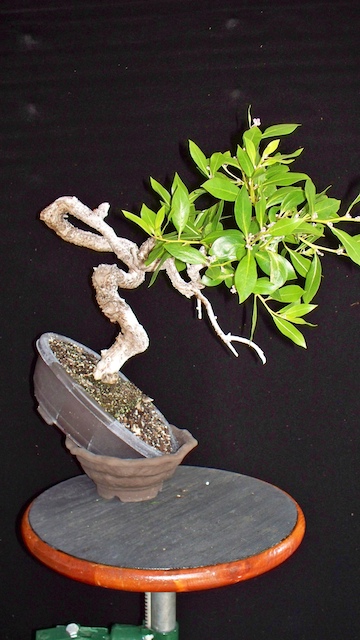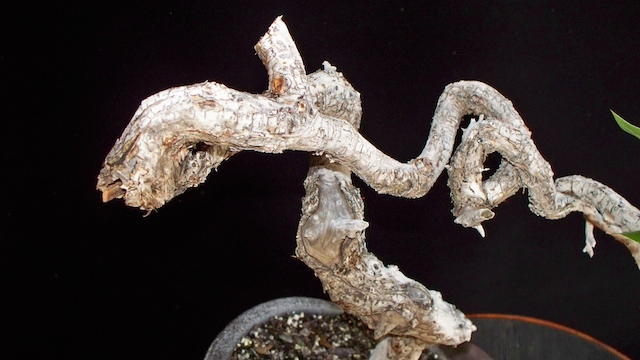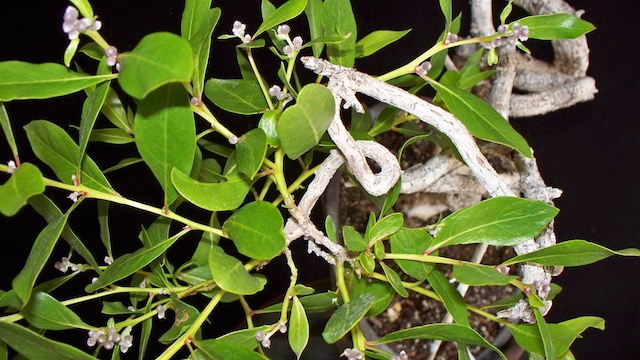 [quote="Ed Trout"] Is formal upright out of the question ?
Ed, do you have any #2 copper wire?


mike page

Member





Nice Buttonwood, Ed! The formal upright is not quite out of the question, a brave low chop will do it..

No,no..I can see a single live vein meandering all the way from the base to the top, very beautiful literati!
Best,dorothy

dorothy7774

Member





OK Dorothy,
You & Mike have talked me out of a formal upright

, but really glad you did. This tree is going to be fun. It's like a pretzel, and curves like that all the way to the top. Literati it is...but wiring one like this is a nightmare !
My best to you & Ernie,
Ed
H i Ed' Sounds like literati is the way to go. You had it tipped to the right. What did it look like when tipped to the left about 90 degrees (lying on it's side in soil with a part of deadwood cascade below pot then rest of trunk line moves opward and to the left?) Maybe I am way off on this,I am thinking both a tip as well as clockwise rotation of trunk. Dustin

---
Permissions in this forum:
You
cannot
reply to topics in this forum