Hello, I have a bonsai since January 2017. I think it is Chinese elm (Ulmus Parvifolia). It has many diseases. I need HELP!!
About 2 months ago, it's started to shed it many leaves. First a leaf would get black spots and then turn yellow, then fall down. I think it was black spot disease. (Picture A's)
Later, about a month ago it's started to get white spots on some leaves and on the same leaves, it started having tiny black spotted white insects. I think these are two spotted spider mites. (Picture B's)
After seeing the insects I sprayed Mancozeb (fungisit) and Acetamiprid (pesticide). This did not improve the insects situation but it's had positive effect on black spot disease.
For the last 2 weeks I have been using NeemAzal on it's leaves and soil, once a week. It killed about the insects %80 percent, but it still has some insects. I sprayed water and ciggarette ashes mix once. And I'm waiting to see the results.
Last week I saw little white round insects on its soil. (I haven't picture of them) I treated this with Acetamiprid on its soil once.
See Picure C's for the most recent status of my bonsai.
Now, tips of some of its leaves turn brownish and fall down.
Most of its leaves now seem to be covered in dust. It's new buds develıp a little and then change in to darker colour and fall off.
Now It shed most many of leaves and it trubk is covered with a white layer.
What do you think? What should I do?? Help me...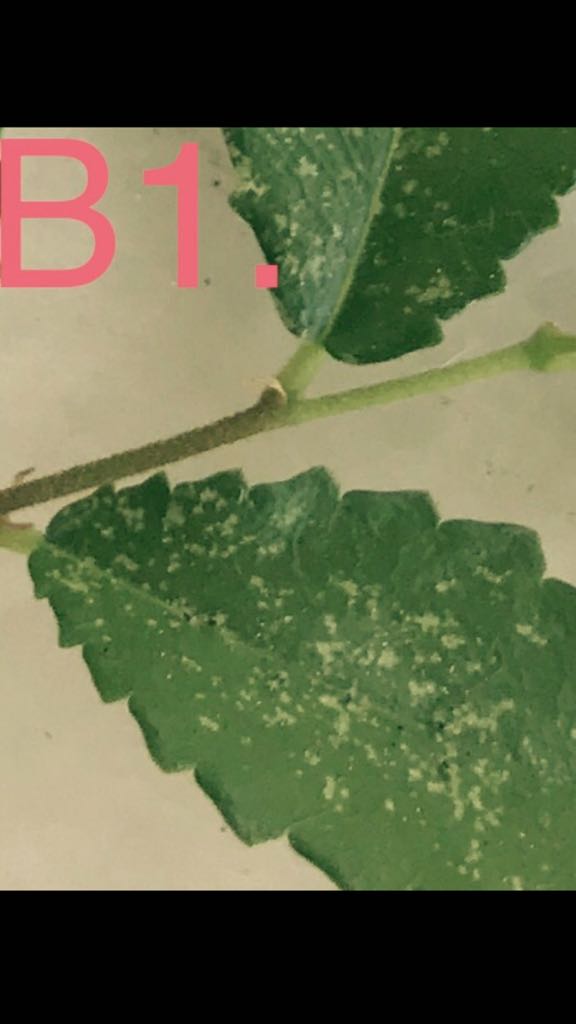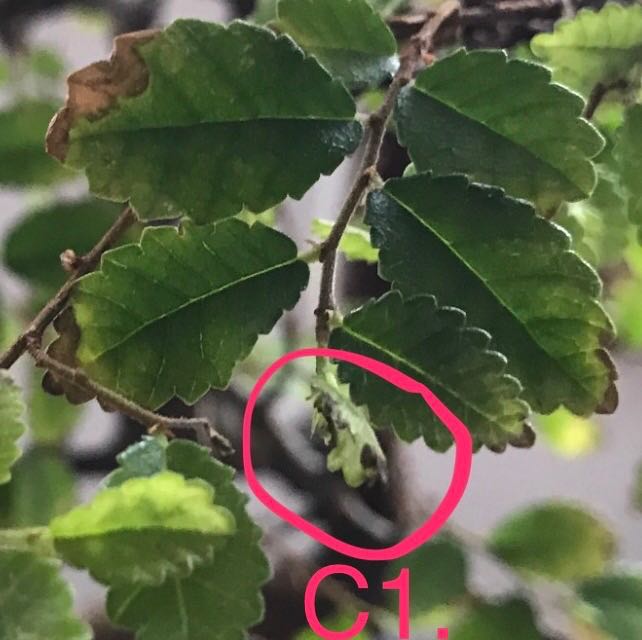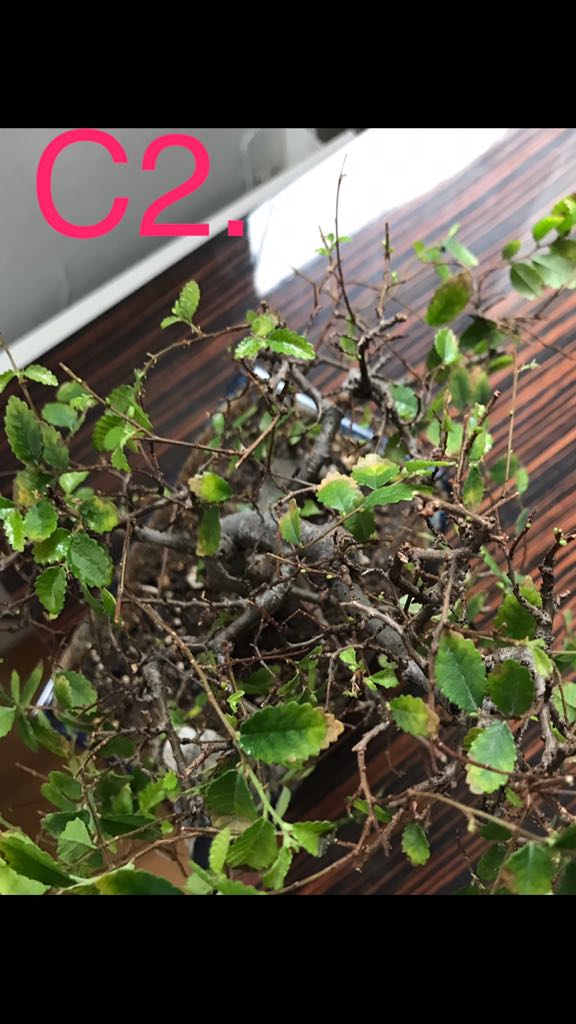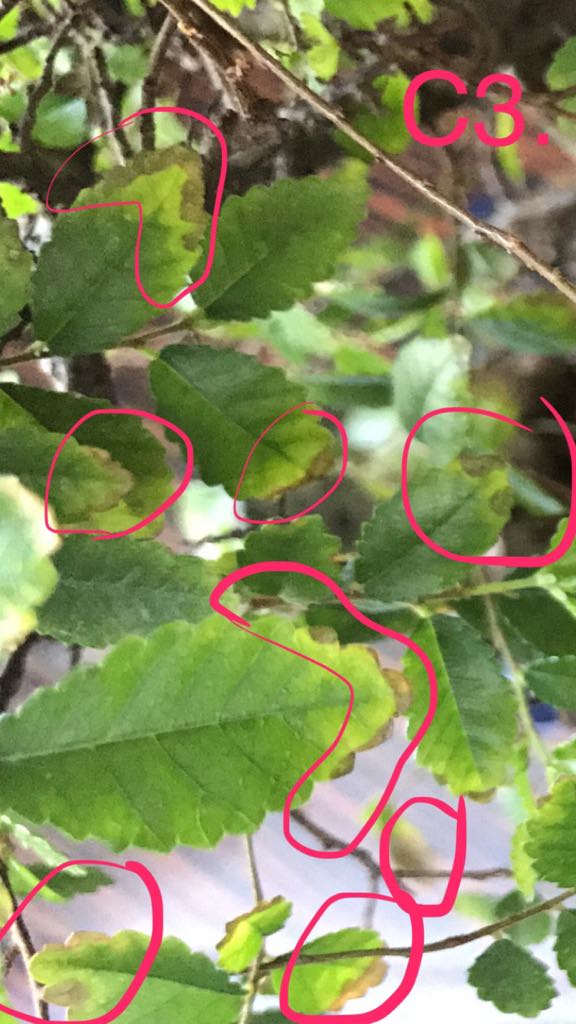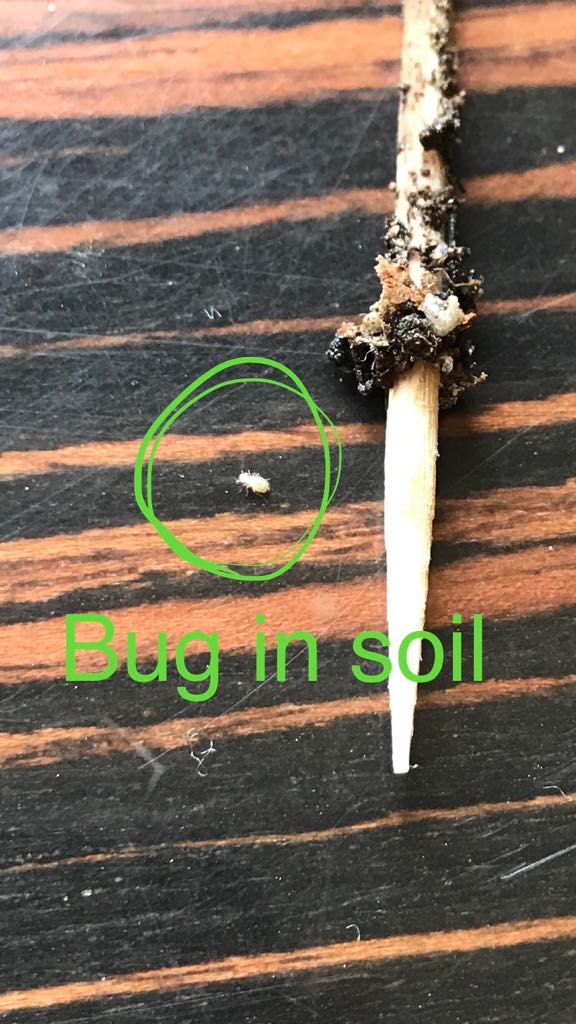 spray on fungicides and insecticides need repeat applications...

generally 3 treatments about 10 days apart.

however, using systemic remedies will work from the inside out and generally only need to be applied once or twice per growing season.
_________________

AAC Original Milwaukee Wi. Chapter - North America
aka beer city snake
link to ARBOR ARTS COLLECTIVE BLOG

kevin stoeveken

Member





Thank you for your answer. But Which insecticide or fungicide should I use? Can you help me?
---
Permissions in this forum:
You
cannot
reply to topics in this forum