Don't wanna lose this one

 I'd really appreciate your advice.
January 20 this year, acquired as mall bonsai and up-potted immediately in pot as seen on 1st photo. Been very healthy and growing.
3 weeks ago, by accident  the pot fell on the floor topdown.  I put back the spilt soil and I fussed around a bit - pushing more soil downward sideways to change the planting tilt a bit. Left alone for a week, seemed ok and was growing.
2 weeks ago,  fertilized with the fish waste fertilizer,didn't follow the instructions and made it double strength .
Day after, got a schedule with a club senior (now on vacation) for help for styling, bending trunk down or repotting.  Moved to a darker spot, thinking it will slow down growth for a week later so  trunk wont harden more.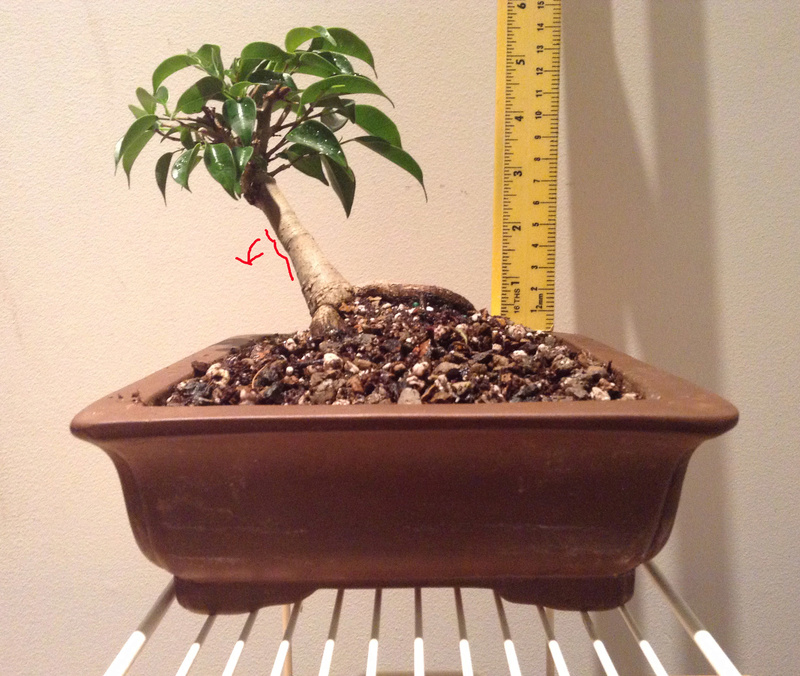 Last week's picture, leaves started and continued to fall off.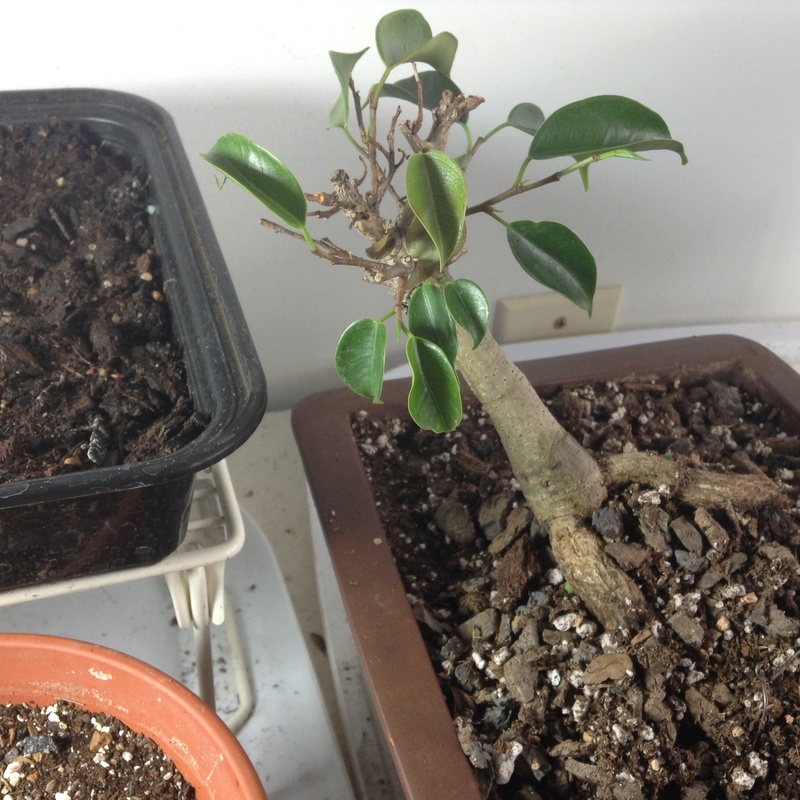 Picture this morning,lost all leaves, they dried and dropped.  And noticed thin trunk bark looks disattaching itself, like onion skin on a drying nion.
The part I outline is the area it is happening. The part shaded is where I touched and thin skin detached from trunk easily.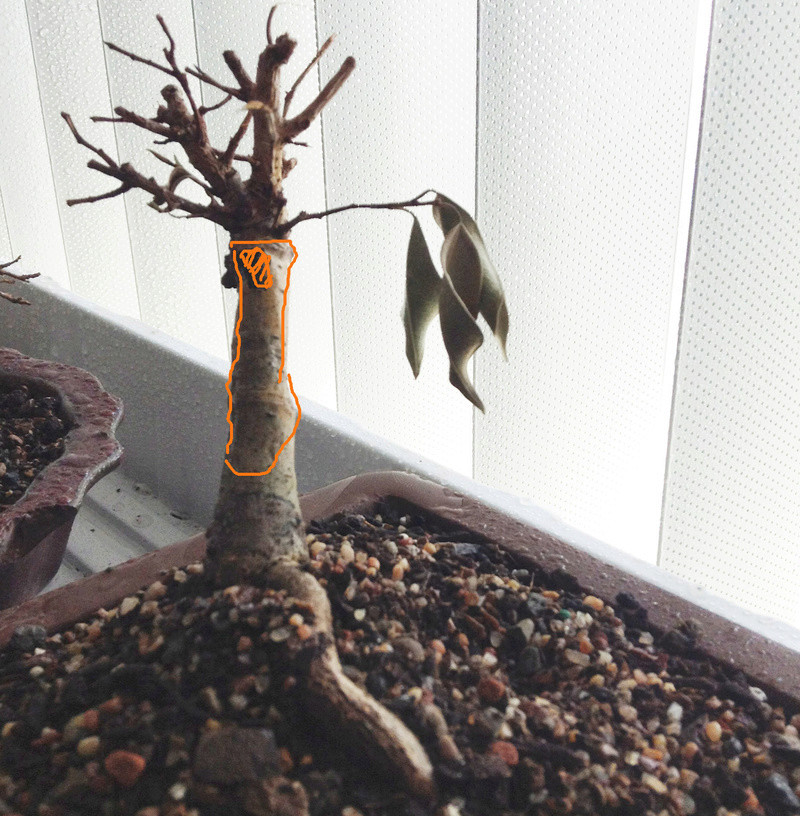 I have been watering when soil surface is dry to the touch and been religiously misting all the time.
Today, I put it in a plastic dome beside a bright and large east facing window.  The dome has fresh air gaps above and I put a glass of water inside for humidity.
I am just guessing what to do...Help!
​
​
Thanks

Anthony from Toronto
I would put it in a sink and run fresh water through the pot for a few hours, then let drain and hope the excess feed has been washed out of the soil..
You are doing too much work far to quickly to the poor tree. I doubt it will live but if it does leave it alone for a few months to recover

---
Permissions in this forum:
You
cannot
reply to topics in this forum