MKBonsai

Member





Agree, very nice. Don't see a lot of upright kiyohime with decent sized trunks.

How does this variety differ from standard kiyohime? I've heard people refer to at least 3 different types - regular kiyohime, kiyohime yatsubusa, and now this (murasaki kiyohime). Maybe they are all the same.

Chris

coh

Member





Chris,

I do not speak Japanese, but my understanding is that Yatsubusa refers to any dwarf tree that has short internodes and corresponding dense canopy. I just always assumed that Murasaki Kiyohime was the scientific name given to this variety. My guess is that all three of your types refer to the same species and variety. But maybe others can give a better answer. I picked it up at a local (not-a-chainstore) nursery in Dallas. He had about five of them that were the same size, and I'm kicking myself that I didn't get a couple more of the others. He hasn't had them since.

One of the nicest things about this tree will be realized in a couple years when I am able to uncover more of the nebari. Some of it is still buried on the left side, but it extends the caliper of the base by an inch or more at the soil level.
It will be nice to see that exposed base when you get to that point. Do you have a pic of this one during winter? Is this grafted or own root?

As for the naming, there is so much confusion with the terminology. Good chance that the various names mentioned do refer to the same cultivar. All I know is I bought a kiyohime from Brent Walston a number of years ago (young/smallish cutting grown), then purchased a "kiyohime yatsubusa" from a seller on facebook (Mark Comstock). I asked about potential differences and didn't get a good answer, though he was pretty insistent that there was a difference. I do know that the one from Brent seems to have much more of a horizontal growth pattern (which is consistent with what I've read about kiyohime), whereas the other is more upright. So perhaps there is a difference, or maybe one was just trained more upright from a younger age. I'll have to watch them over time.

Bill V, do you have any insights? I know you read here occasionally.

Chris

coh

Member





I grow, propagate and train many dwarf maples for bonsai. In fact, I introduced Kiyo Hime, Kashima and Koto Hime Japanese maples into the American bonsai community in the early 1970s.
Through the decades, the Japanese bonsai propagators have selected specific plants with dwarf cultivars and loosely use the term "Yatsubusa" to describe them. Literally, yatsubusa means eight buds. But this group of plants does not necessarily have eight buds. Characteristics of yatsubusa cultivars are:
Multiple buds
Small foliage (not necessarily)
Short internodes (not necessarily)
Compact growth (not necessarily)
Most cultivars easy to root
Inner growth does not easily die because of reduced sun
Currently, the following species have yatsubusa cultivars, but Japanese propagators continue to introduce new dwarf cultivars suitable for bonsai.. The list is not complete, only the ones I can easily recall this morning as I look out my window waiting for the snow plow to clear the driveway:
Acer palmatum
Acer bugergerianum
Pinus thunbergi
Pinus parviflora
Pinus densiflora
Picea glehnii
Cryptomeria japonica
Chamaecyparis obtusa
Ulmus parvifolia
Euonymus alatus
There are numerous different cultivars of each of these species, for example there are well over 50 different cultivars of
Pinus parviflora.
Many are listed in my second book on Japanese five-needle pine.
There are many dwarf Japanese maple cultivars. Kiyo Hime maple is one of my favorites! According to my 50 years study of Japanese maples, Kiyo Hime and Murasaki Kiyo Hime are different. Murasaki means purple in Japanese and describes the emerging spring foliage which has purple edges. It is a bit slower growing than Kiyo Hime and shorter too.
Bill
Kiyo Hime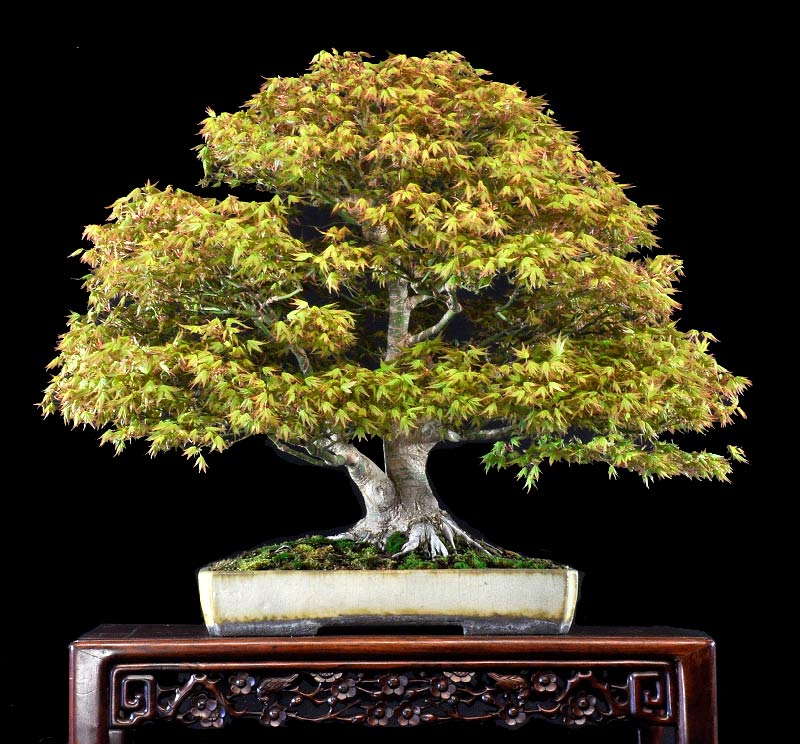 Kashima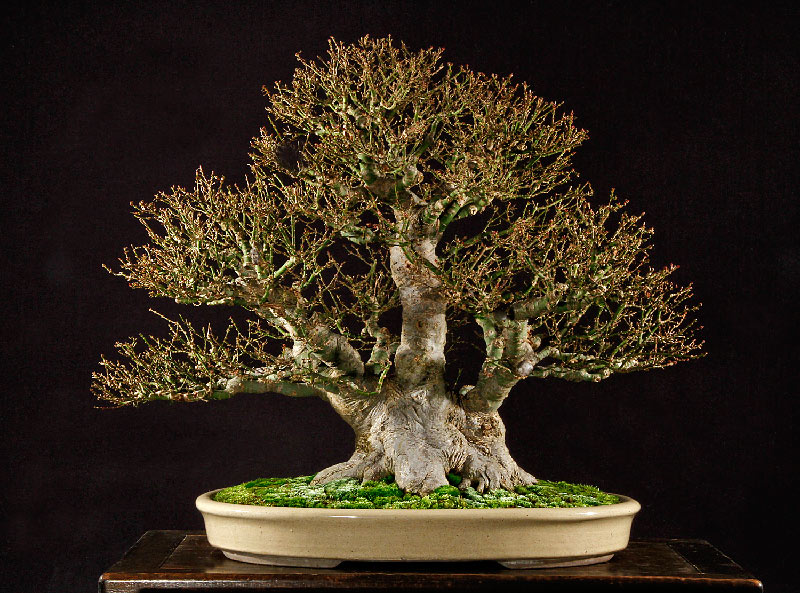 Koto Hime
Drama Ezo Spruce

William N. Valavanis

Member





Thanks Bill! Very helpful.

coh

Member






---
Permissions in this forum:
You
cannot
reply to topics in this forum