It was a great pleasure to have Roy with us a couple of weeks ago to run a workshop day.
I have for many years admired Roy's way with trees, his eye and feel for a tree is second to none. With Roy and earlier this year Peter Evans I feel we have been lucky enough to have had 2 of the finest artist the West country has to offer.
The way we run this type of workshop is just to let the artist mingle and give advice and guidence. I feel that tying them down to a hard and fast topic for the day is not the way to get the best from them.
Roy with a Pine that he brought with to show the type of feeling he likes in a tree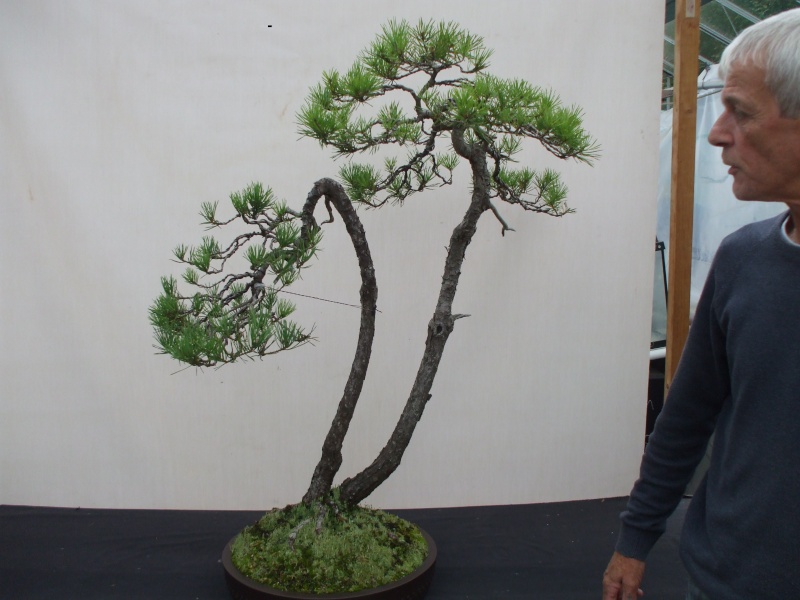 Mike and Roy work on a semi cascade ceder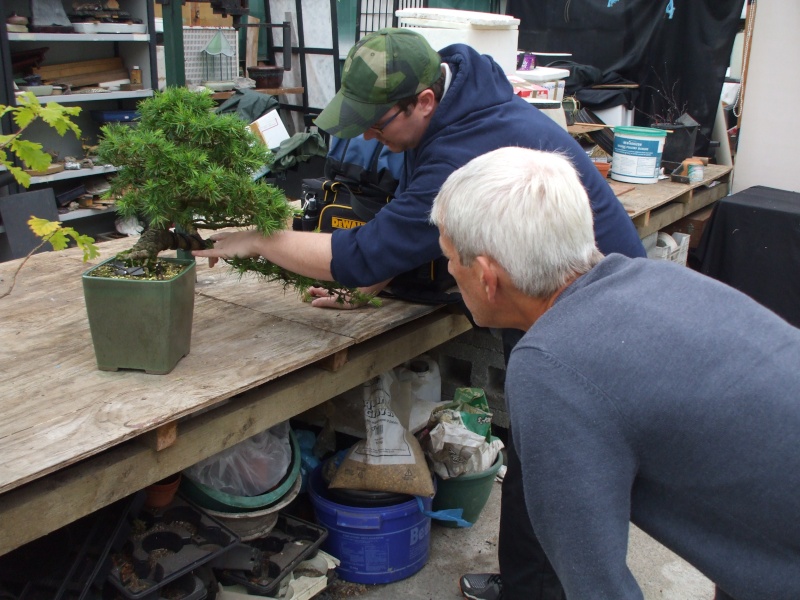 Lena gets help with a cascade cotoneaster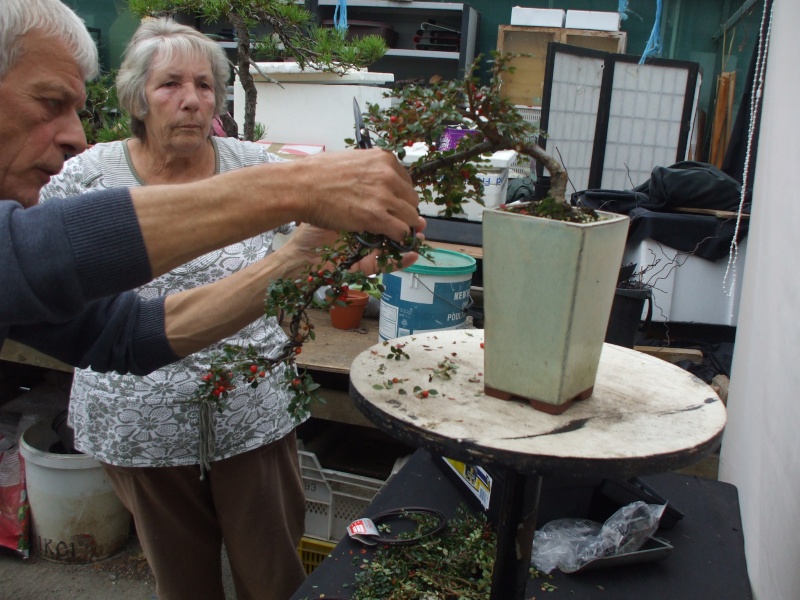 chris

Member





A great piece of hawthorn of Jerry's but what to do?, lot of ideas and a lot to think about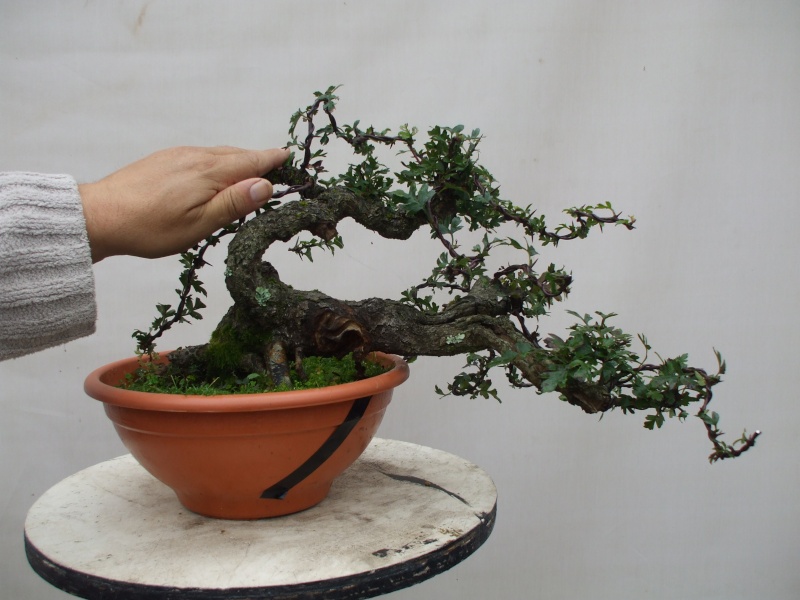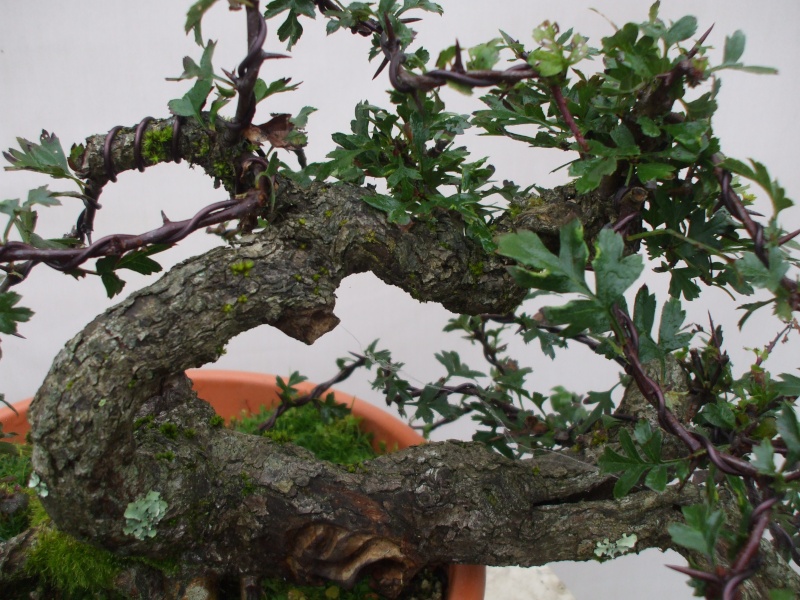 One cut makes all the difference

chris

Member





Lot of work going on all day Roy was busy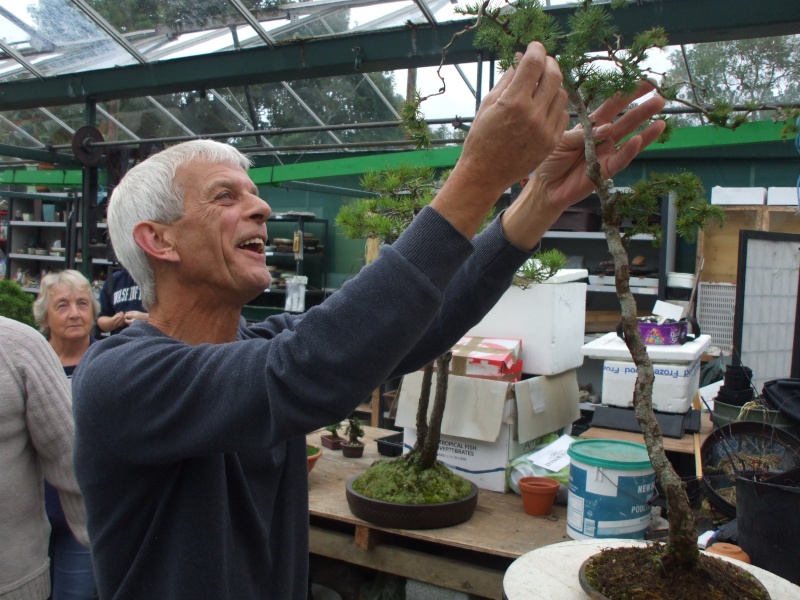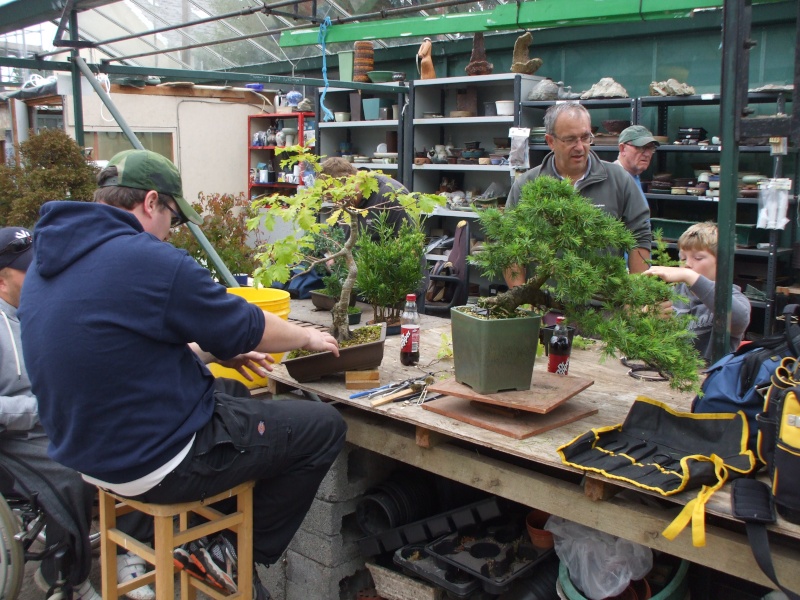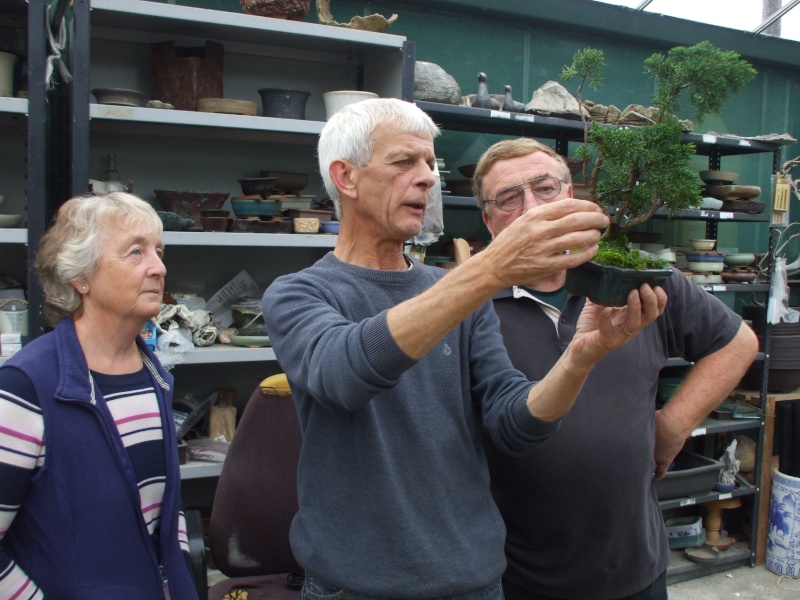 chris

Member





After dinner Roy was asked to style a Squmata Merrii and  his thinking as he moved through the process. First he decided the style he wanted and cut off all the branches that were not being used, this really showed his confidence  and experience he also cut a lot of the downward week growth to clean up the lines, then it was over to me to wire the tree and then back to Roy for a magical styling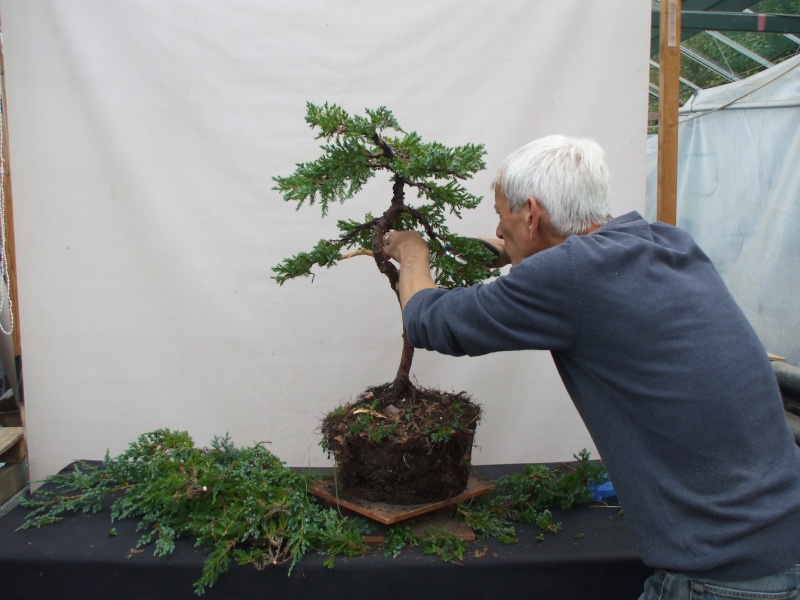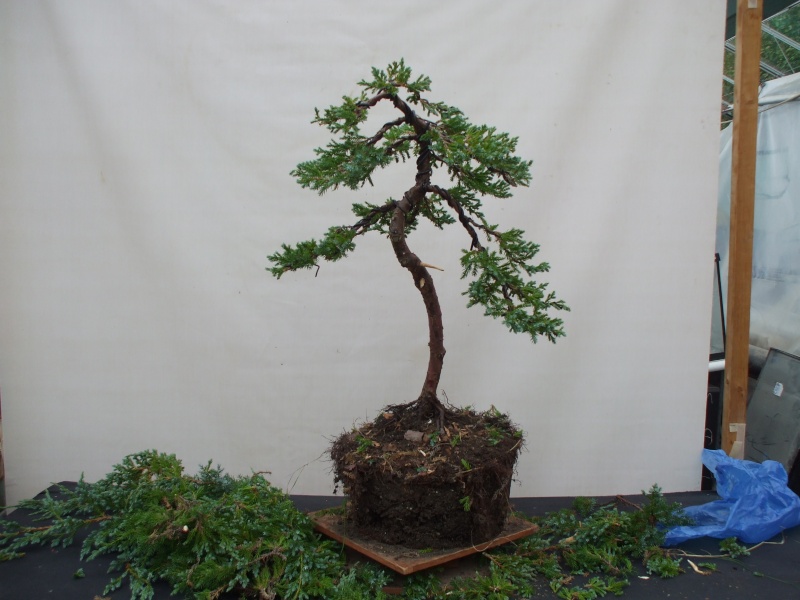 chris

Member





Dan worked with Roy on a Hawthorn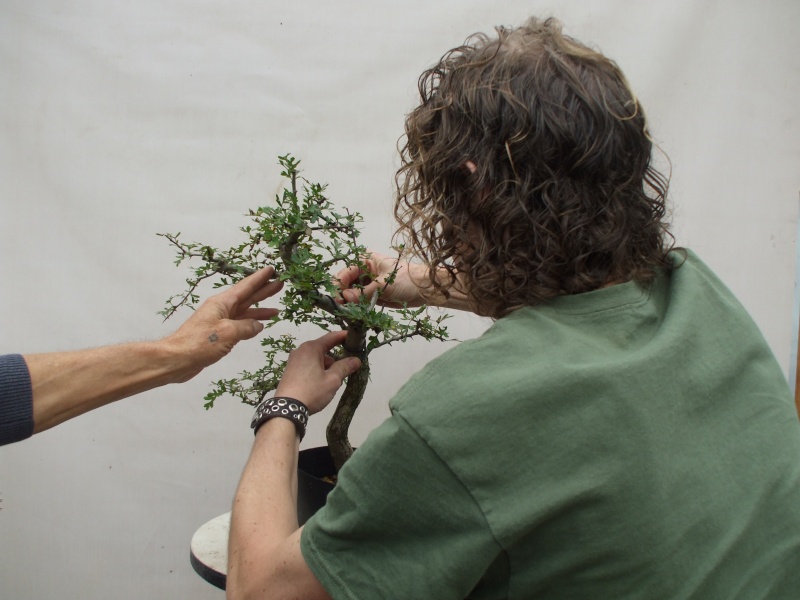 chris

Member





Love the Hawthorns, thanks for sharing..... :
GREAT looking workshop !!!
GREAT looking material !!!
from this and other posts, it seems like a top notch group you have there


kevin stoeveken

Member





Thanks Hundred ans Snake for your replies
Here are some more pics from the day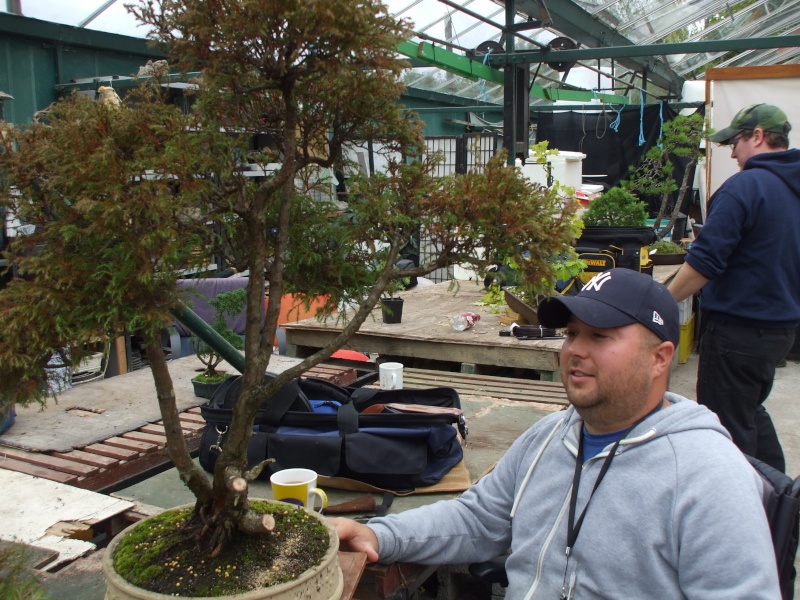 chris

Member





chris - i would be curious to see what decisions were made on this pot o' legs  

chris wrote:
trunk elimination toward literati ?
or... ?

_________________

AAC Original Milwaukee Wi. Chapter - North America
aka beer city snake
link to ARBOR ARTS COLLECTIVE BLOG

kevin stoeveken

Member





Hi Kevin
There were two other trunks about five mins earlier than this pic was taken, so Gary will go with twin trunk literatii

Regards Chris

chris

Member





chris wrote:Hi Kevin
There were two other trunks about five mins earlier than this pic was taken, so Gary will go with twin trunk literatii

Regards Chris
cool

_________________

AAC Original Milwaukee Wi. Chapter - North America
aka beer city snake
link to ARBOR ARTS COLLECTIVE BLOG

kevin stoeveken

Member





---
Permissions in this forum:
You
cannot
reply to topics in this forum