Sunday was another busy day
This was a Juniper (sqwamata ) that Peter bought at the Bonsai Auction a few weeks ago


After a good clean out of the prolific growth a tree starts to appear

i=625&u=13830582]

[/url]
Everyone chipped in with ideas


With Peter's mind made up he worked with John H and produced a fine image, and is to be potted soon


chris

Member





Mike has landed himself a real nice old group of Larch, he intends to re plant it this winter on a big slate slab.
It will be a day out for us to North Wales to find a slate, we will make a full report of that quest and report for you all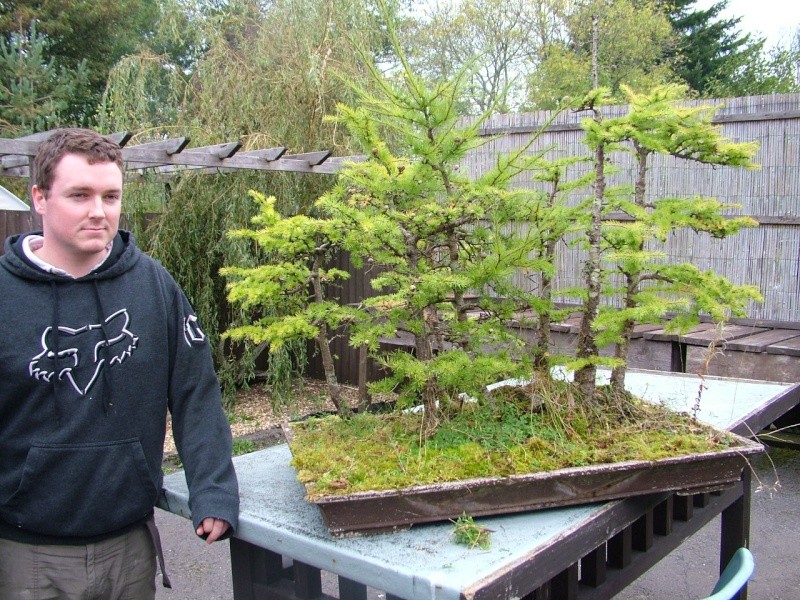 chris

Member





That's an interesting juniper...the 2 trunk sections don't seem to really go together, but I kind of like the way it looks. Please keep us posted!

Chris

coh

Member





Good to see the Welsh Wonders keeping busy.
Must come to visit you guys soon,

Regards,
Simon


bonsai monkey

Member





Hi Coh, we will keep you updated on the Juniper
Hi Simon, you are all ways welcome, it might be worth keeping March 24th and 25th free next year for a unique event at the Dragons lair!!!
More pics from the weekend. Andy's reduction of his cotonaster to produce a trunk line










chris

Member





JR worked on his Juniper
Still some thinning to do and some regrowing then we should see a stunning tree
Regards Chris

chris

Member





---
Permissions in this forum:
You
cannot
reply to topics in this forum