Hello Folks,
Happy Holidays.
A long term project. Started off with a seedling Fustic [ Chlorophora t.] and a soil made of 3mm glass beads with aged compost.
Having repotted and sent into a larger pot, for the first years all the energy will be devoted to branch extensions, to see how thick I can take the trunk and first 3 branches on this growing medium.
Feel free to comment yay or nay.
Later.
Khaimraj
Tree as it was -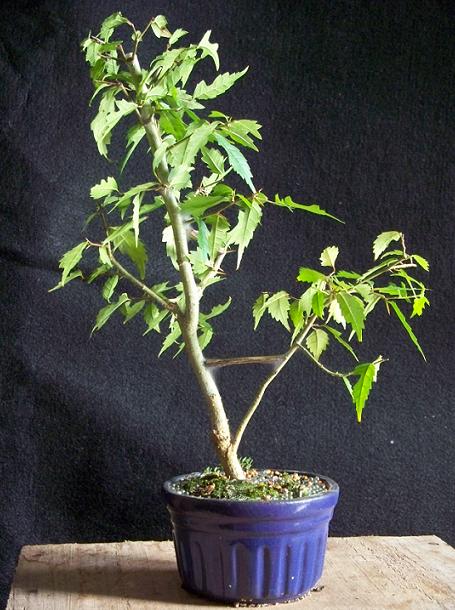 The glass beads in the soil - the other beads are an osmocote type fertiliser.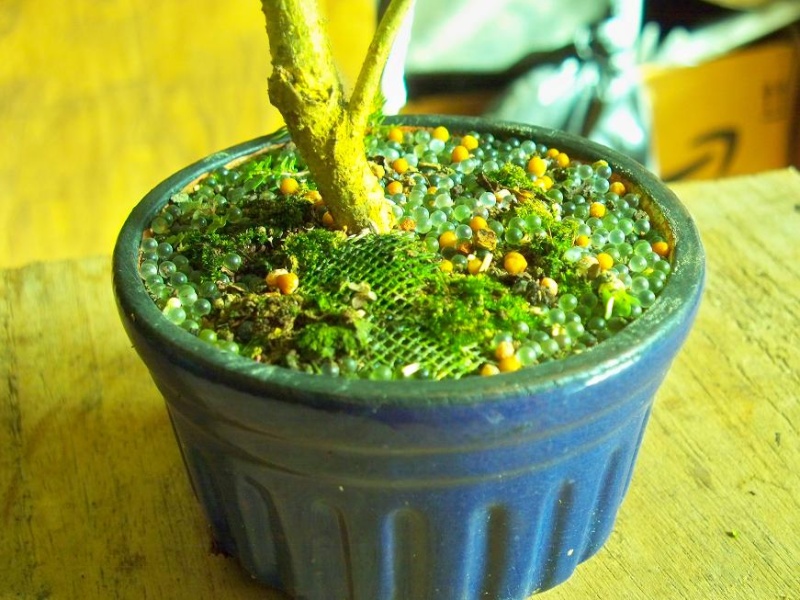 Soil exposed -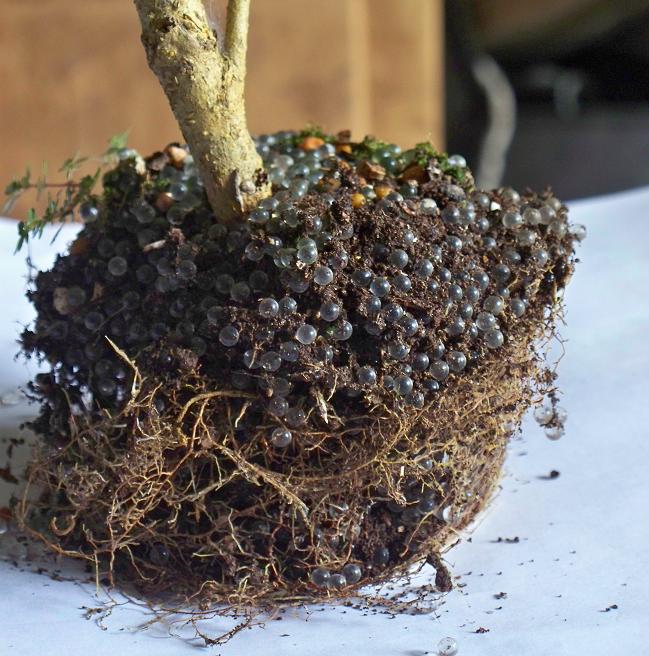 New pot - moss added to shield the beads from water and mess to cover all from the birds.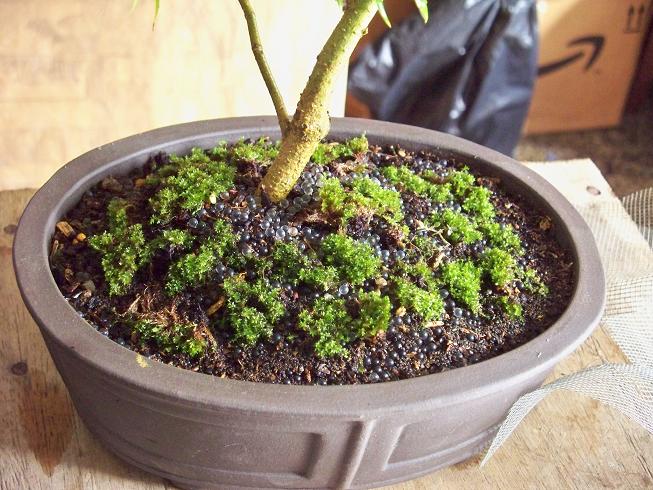 The entire tree with new pot -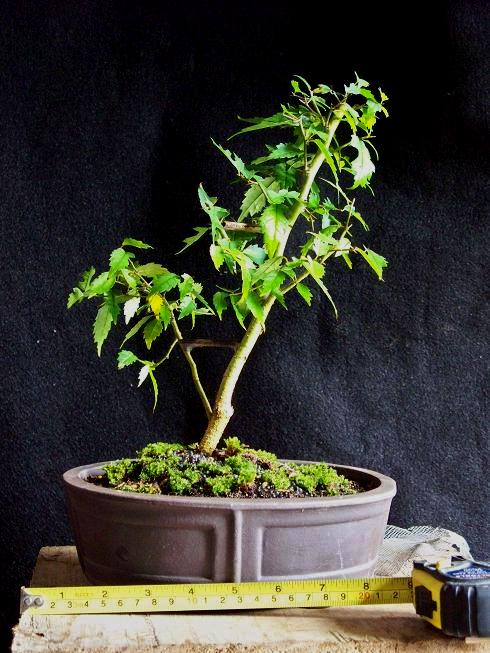 Khaimraj Seepersad

Member





Khaimraj,
First, happy Christmas and a fantastic New Year.
I would guess your "soil" will work just great.
Keep us posted.
Jerry
PS Gmelinas are thriving

Jerry Meislik

Member





Thank you very much Sifu, for looking and commenting.
A very Merry Christmas to you [ ends on the 6th of January for us ] and a Happy New Year!!!

So I can look forward to some images later on in the year [ s ]
Thanks in advance.
Khaimraj

Khaimraj Seepersad

Member






---
Permissions in this forum:
You
cannot
reply to topics in this forum