the last half of my christmas present arrived today, with no time to spare. the second part of a 5 tree order. first out of the box and into a soak was a jumbo green mound juniper. wonder what's hiding under that thick canopy ? Tree #2 is a short and mighty parsonii. great trunk, many, many good branches, two fronts, and at least three possible ways to go with styling.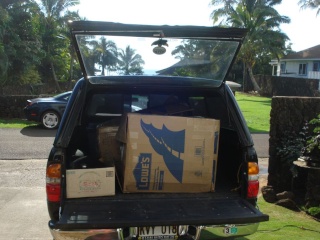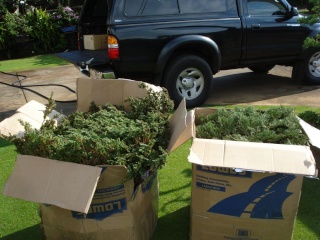 green mound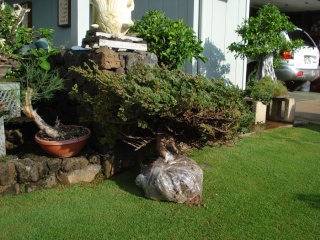 parsonii before thinning
underway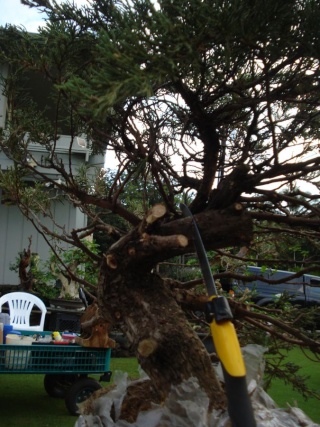 one side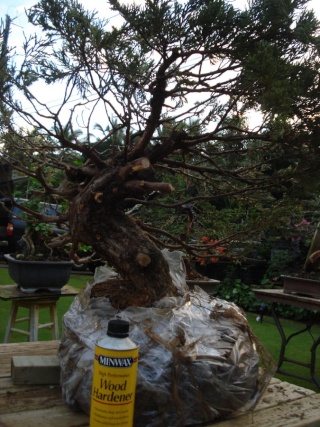 other side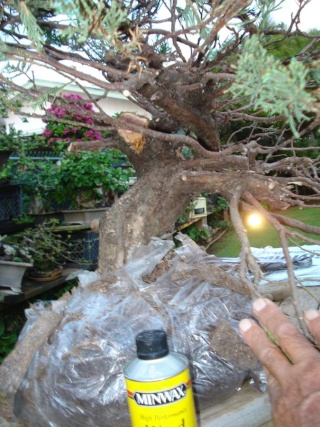 more work and more pictures in coming days
Some more good trees to play with. Haven't left yourself a lot to open Christmas day though have you.
these are the "outside" gifts. more indoors under the tree

happy holidays from Hawaii, Will.

sam
Beautiful trees to play with. Congratulations.

Budi


Budi Sulistyo

Member





thanks budi, my friend.

best wishes to you and the family.
the foliage measures 4 feet across. a dense web of tangled branches and twigs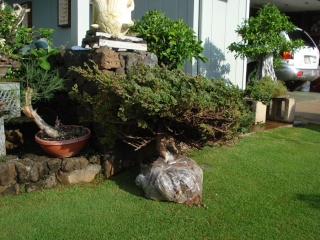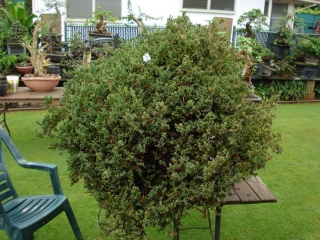 serious thinning and potting are must do's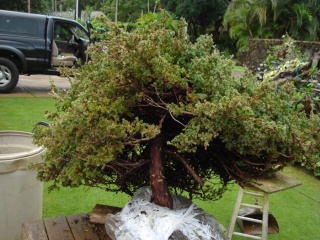 the root ball is thick and healthy - a mass of feeder roots. very few roots are pruned
potted in oversized pot with fresh, fast draining soil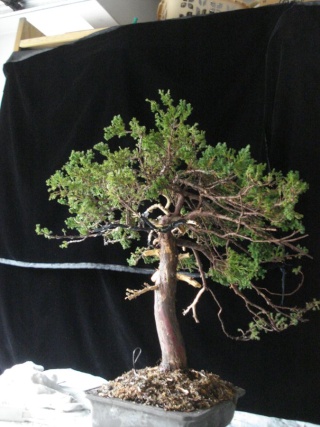 unnecessary branches are cut, some stubs retained, raffia, tape and wire applied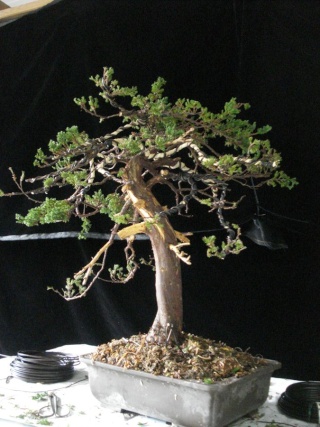 apex created, branches placed in position, done for now.

---
Permissions in this forum:
You
cannot
reply to topics in this forum