I have had this one for a while now. Its time to do something with it. I love the trunk, the branches are very oddly placed,large and its going to take some serious strategy to move them.. I am perfectly OK with DRASTIC MEASURES
If you have any ideas on what I can do with this let me know!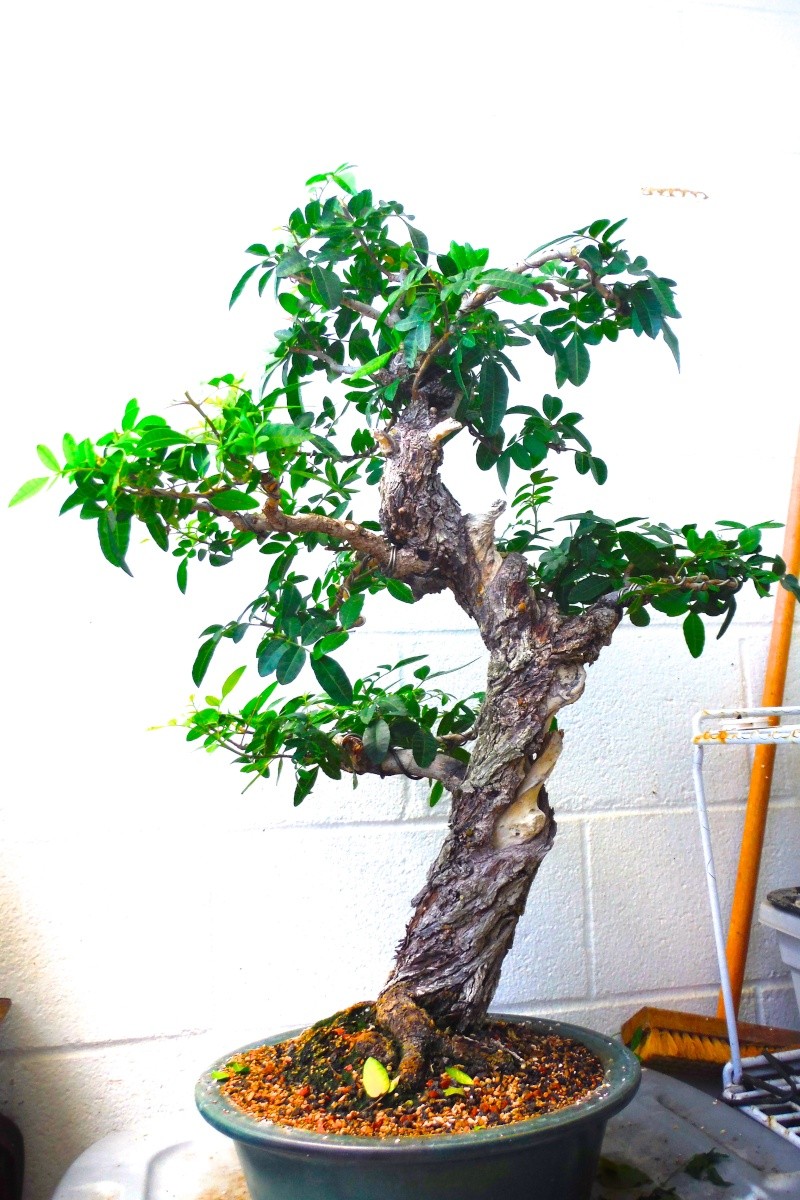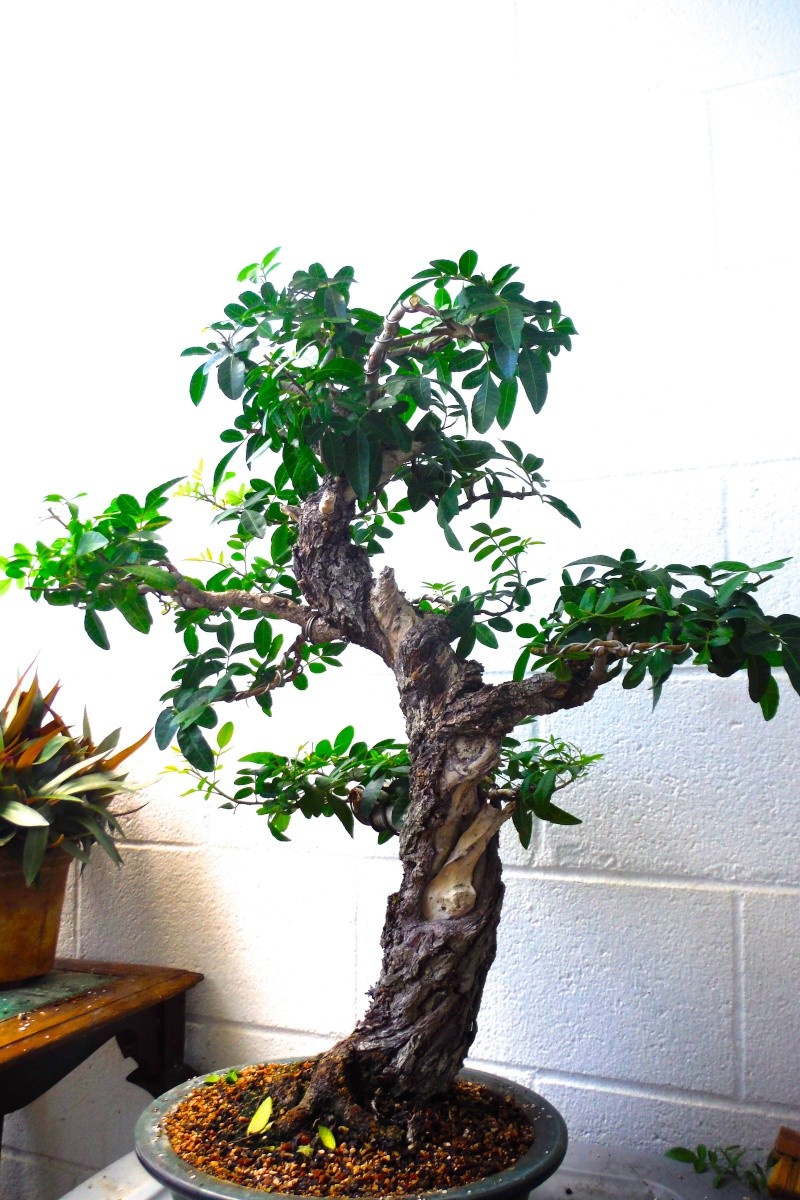 A close up of the trunk details: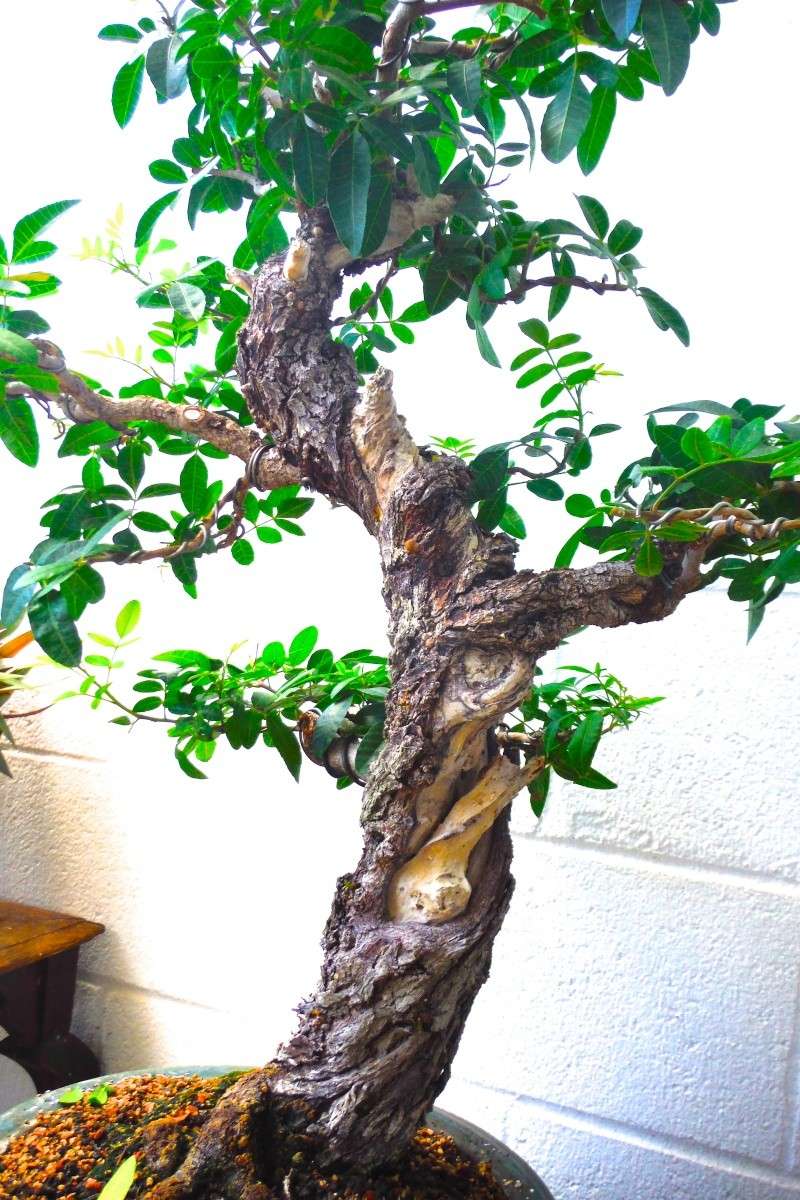 Thanks for the look!
ANY AND ALL COMMENTS WELCOME!
I always wanted to know how does a Pepper tree respond to bonsai.

Yours is looking good.

Michael it will help us a lot if you mention which country you are form. I have never heard of HI. Is this the Himalayas.

Love and light

Andre Beaurain

Member





To be honest with you, I don't know why you say the branches are oddly placed. They look to me to be a really good start to a framework for your tree. Once you grow out secondary branching it will fill in and be nicely spaced. The apex is the only thing that looks awkward. This is a cool tree, I don't think I've seen one before.
I agree with Judy... The branch placement is fine for me... I think currently they are jarring because they are thick and primary, but the aim would be to build up secondary and tertiary branching... I love the bark and the dynamic nature of the trunk!

daudelus

Member





Thank You

And I agree, you branches are not odd.
You are doing very well considering it to be a Compound leave tree. And the bark is awesome!

Ive tried Brazilian pepper, both trees are now back in the ground after not performing in a training pot.

Love and Light

Andre Beaurain

Member





If it were mine, I would virtually remove the lowest branch on the inside of the curve. It may increase the flow, and if so I would remove it for real.

Precarious

Member





Thanks guys that makes me feel a little better. I am just going to let this thing grow like crazy and cut back hard. I have no doubt it will ramify like crazy. I will post an update in a couple months.

Precarious some of the photos are from an angle other than the front. the branch on the inside of the curve is actually the back branch. though that might change.


This tree was inherited after termites ate up a bunch of it! All that dead wood you see is carved by termites the previous owner was going to chop it off at the top of the first dead section and hope to regrow something over many years. When I got it it was super leggy and I chopped it back really hard. I'm still not really satisfied with the branch placement but I will leave it for now and let it ramify...

---
Permissions in this forum:
You
cannot
reply to topics in this forum