This saturday our Stone club is venturing off to the Skokomish River on Washington state's Olympic Penninsula.
Lessening snow melt is dropping the rivers to a manageable height for wading and searching. I want to take IBC members along, so I'll be packing my camera with all my gear. So keep an eye on this thread by Sunday morning and you can come along with us as we search

If I hadn't planned to go stoning, I had an opportunity to go with some Bonsai friends on a yamadori dig high in the mountains. Nice to have choices.
The first saturday in august, the weyerhauser volunteers at the bonsai collection are being thanked for their efforts with an opportunity to attend a lecture and demo by Kathy Shaner, who spent many seasons studying
bonsai and display in Japan. hopefully, I can share some photos from that event.

dick benbow

Member





Dick, we will look forward to your photos, I think I saw Kathy Shaner do a demo for the San Diego club over ten years ago,
Last edited by Billy M. Rhodes on Wed Jul 24, 2013 10:47 am; edited 2 times in total (Reason for editing : corrected spelling)

Billy M. Rhodes

Member





Stonesearch is one of the really nice Things about suiseki....the nature, and the memories that will connect you with the stone you was lucky to find forever.

Kind regards Yvonne
Well, I'm all packed. waders, lunch, camera. Weather expected to cool down from middle 80's to lower 70's.
I'll be traveling the hr and a half with a couple from the stone group for company and to share gas expense.
we'll meet up along the road near an adjoining creek feeding into the river to begin our search after all parties have arrived.

dick benbow

Member





9 members accompanied by one dog, set out from where vance creek ran into the river. water was low and clear, and the heat of the day didn't start becoming a drain until about the time we broke for lunch. close to 50 stones were displayed during lunch and opinions expressed on their worth. Much to my chagrin as I hit the on button for my camera, the batteries were dead. So lesson learned, when I volunteer to share bring extra batteries. Sorry folks!
  Coupla things worth mentioning. Some hunters liked to actually get in the water coveredstream bed, facing upstream and look for their stones that way. Others preferred to walk the gravel bars looking for theirs. Consensus seemed to be that more preferred the dry land treatment.
   Another thing that I thought was interesting was that the more experienced collectors looked for and collected smaller stones.
More newbees seemed to collect bigger stones. Coupla the ladies also found some wonderful drift wood pieces, so it pays t keep your eyes opened for more than just stones.
  About half of the selections were based solely on color. This river is incredible. I did see one truely fabulous hut stone ( not mine that I'll be posting here) and several really nice plateau stones.
  After lunch a few of us saundered back to the river for about an hr before calling it quits.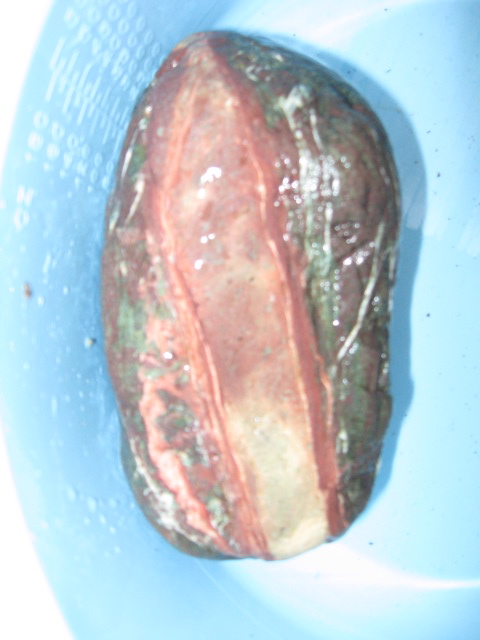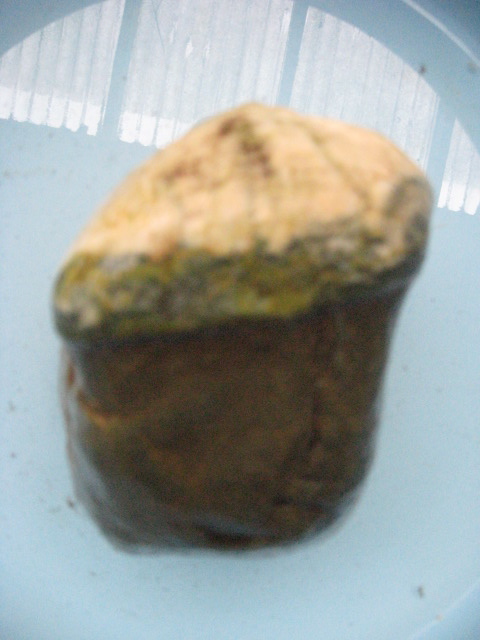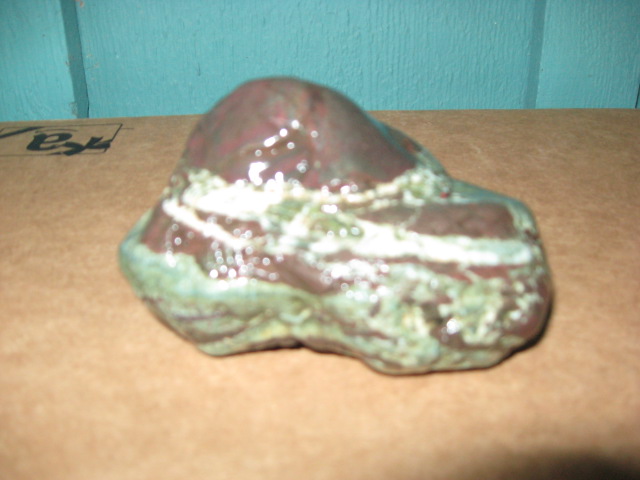 dick benbow

Member





Nice stones, collecting in Florida, not so much.


Billy M. Rhodes

Member





Billy, our stone club has been known to welcome folks along with our events if your ever out this way again.


dick benbow

Member






---
Permissions in this forum:
You
cannot
reply to topics in this forum