Dear Members,
First of all I want to thank all of you for your enhancing contributions (A special thanks however to Mrs Graubaek, Mr Billy Rhodes and Mr Chris Cochrane for their comments 

 )
There are indeed many ways to appreciate stones and I have been really touched by your posts. Every comments potentially giving me an opportunity to widen my own sensibility. I really enjoy it.
I am myself considering stone from an aesthetical point of view as well as an opportunity to increase poetical faculties (Aristote 

 ) : a meditation in the form of a journey through the shape and asperities of a stone that always brings me somewhere I did not imagine and, as a true journey, that also provides me with an understanding of myself.
You can see here below one of my stone in the photos. I shall propose a text on it later on.
[b]
Today I start a post by ASKING FOR ADVISES AS I AM GOING TO CHINA NEXT WEEK to   :


Find chinese stones and more specifically a Dali Marble Piece (I really want to find the « one » and I don't want to buy on the Internet, I want to « meet » it with my one eyes:-). So I am going to DALI, any advise on it ? Where would you go in China for stone purchasing ?

Appreciate the most classicaly known scholars'stone on display in the major cities of China : here comes an issue. What are the most CLASSICAL stones to be seen in China ? (offically reconginzed as scholars'stone) Where are they ?


Meet anyone interested in having conversations on the topics of Stones in China. I would really be happy to have this opportunity.[/b

]
So if you have any advise, please let me know.
Thanks to all of you
Waldgänger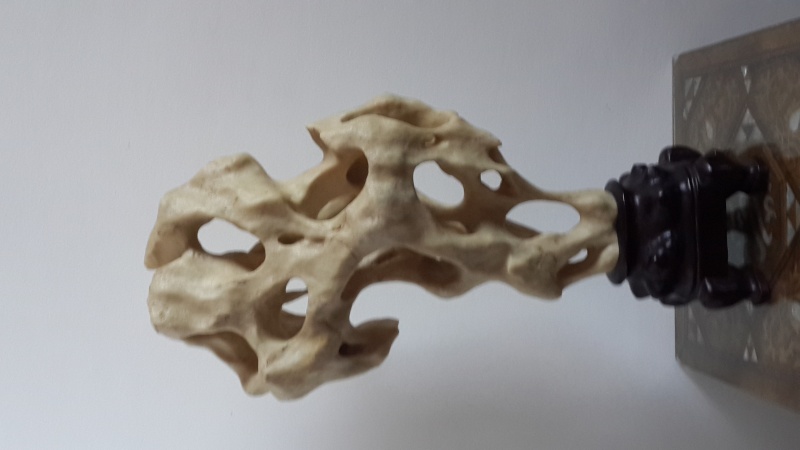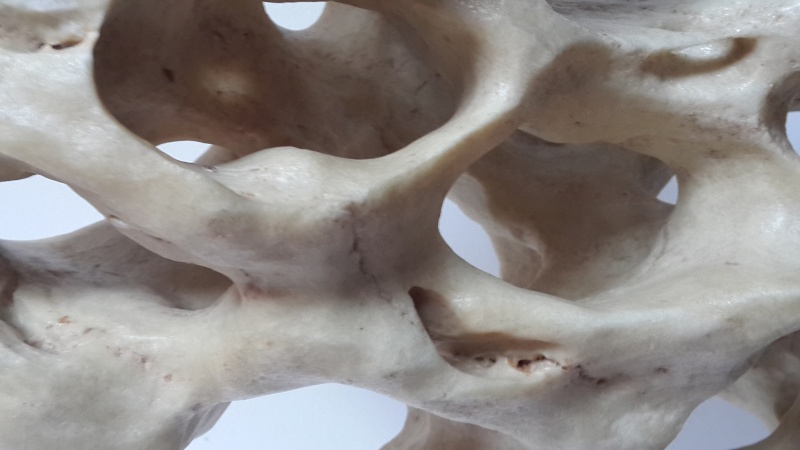 Last edited by Chris Cochrane on Wed Sep 03, 2014 10:57 pm; edited 1 time in total (Reason for editing : editted so image tags could be read)

Waldgänger

Member





Hi Waldganger
Many thanks for your nice Words, I am very pleased you like my posts and find them inpiring  

Your tai hu-stone is very nice and classic, I like it very much.
If I was you, would I contact Riversoul, he can maybe help you with a guide...
Kind regards Yvonne
Dear Waldganger
Your stone is incredible! It looks carved. Is it natural and is it Limestone? It almost looks like bone. The daiza is also very well done.
ON your question above, I would say, the most classic of all suiseki is probably a pitch black mountain var view stone. If you interpret classic as most sought after. Me thinks.
And then after that I for one would really like a perfect Chrysanthemum stone. But thats me.
Love and light

Andre Beaurain

Member





I'm pretty sure that your stone is a Lake Taihu stone. They come in various colours but the form is characteristic. Search google images for lots of good examples. I have a red Taihu Stone that I have treasured for many years.


_________________
"It is not the strongest of the species that survives, nor the most intelligent. It is the one that is the most adaptable to change." - Charles Darwin.

Kev Bailey

Admin





Thank you Kev for that info.

Another Stone that I cannot live without. O dear life is hard.

Love and light

Andre Beaurain

Member





Andre Beaurain wrote:
Another Stone that I cannot live without.  O dear  life is hard.
i have a few stones (from before i was even interested in bonsai) and i'm w/ you andre...
i would love to acquire one like this...
weird...
collecting "dinosaur bones" & rocks and
climbing trees & building tree forts as a kid...
and look where it leads us  

_________________

AAC Original Milwaukee Wi. Chapter - North America
aka beer city snake
link to ARBOR ARTS COLLECTIVE BLOG

kevin stoeveken

Member





Hi Waldganger... I hope you'll keep us informed of your stone adventures in China. We haven't deep threads on Dali (aka, Dreamstone) marble which has a rich heritage, but many viewing stone collectors & clubs include Dali marble stone plaques (often displayed as table screens) among their objects for display.
As far as classical stones, the old Lingbi stones were considered best-of-the-best in early Chinese stone collecting. They were collected in the province of Anhui.
Taste changed over time, but the early, black Lingbi stones have always been treasured as rare, beautiful & appreciated for age as the original sources were depleted. Yingde ("Ying Stones") were highly regarded by collectors as the best quality Lingbi stones diminished. Perhaps, those two stones of dark hue have been most popular as scholar desk objects over time. Taihu Stones were most popular as garden stones, with the lightness of color serving better in the garden... though they were also appreciated as desk objects.
Today, there are numerous forms & colors of stones deeply appreciated throughout China. The metaphors of early scholar or court appreciation is often supplanted by more modern artistic preferences.
IBC has a excellent threads on Lingbi stones which were largely informed by our Chinese member Jack Wong. For example, I recommend reading Jack's thread
http://ibonsaiclub.forumotion.com/t1028-
Chinese Stone Photos Culture Introduction

Chris Cochrane

Member





Hi Chris

This a very interesting link you have sent,... from before I was a member of IBC....I will read it more times, and at the same time enjoy the stones .

Kind regards Yvonne

---
Permissions in this forum:
You
cannot
reply to topics in this forum