hi all
I picked up this cypress on the weekend not sure of its exact species! i chose it becouse i think it has alot of potential it has some work done on it previously as you can see they will need refining and the overall shape also needs alot of work i will be repotting this spring using a mix of 60%akadama 40%grit/rock thinking of potting deeper thoughts on this very welcome,i want to bring it back to full health before wireing into shape so might have to wait a year or two,
i would would welcome any care advice ?
also virtuals or any idears on shaping
thankyou in advance for any replys and i look forward to hearing from you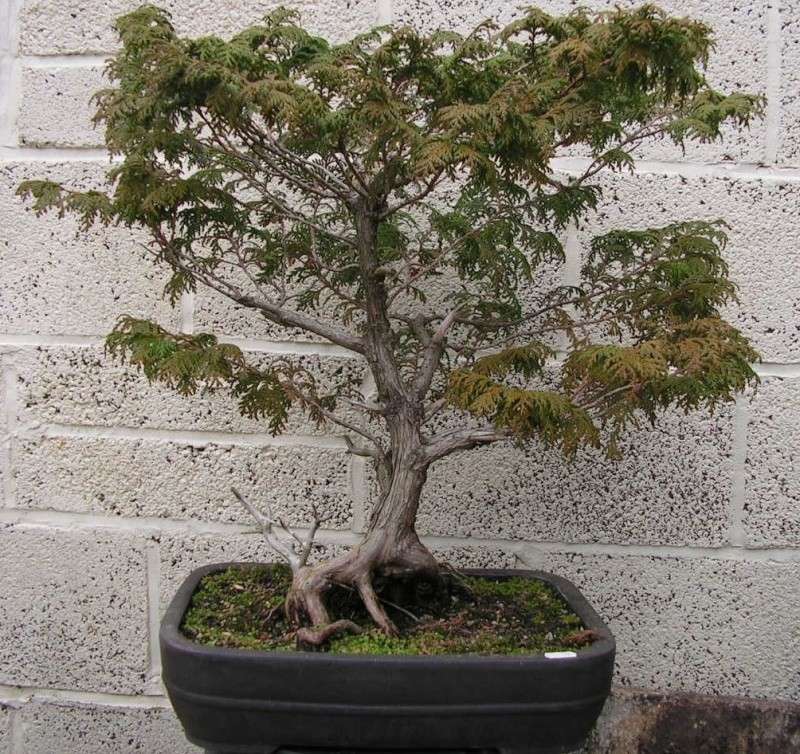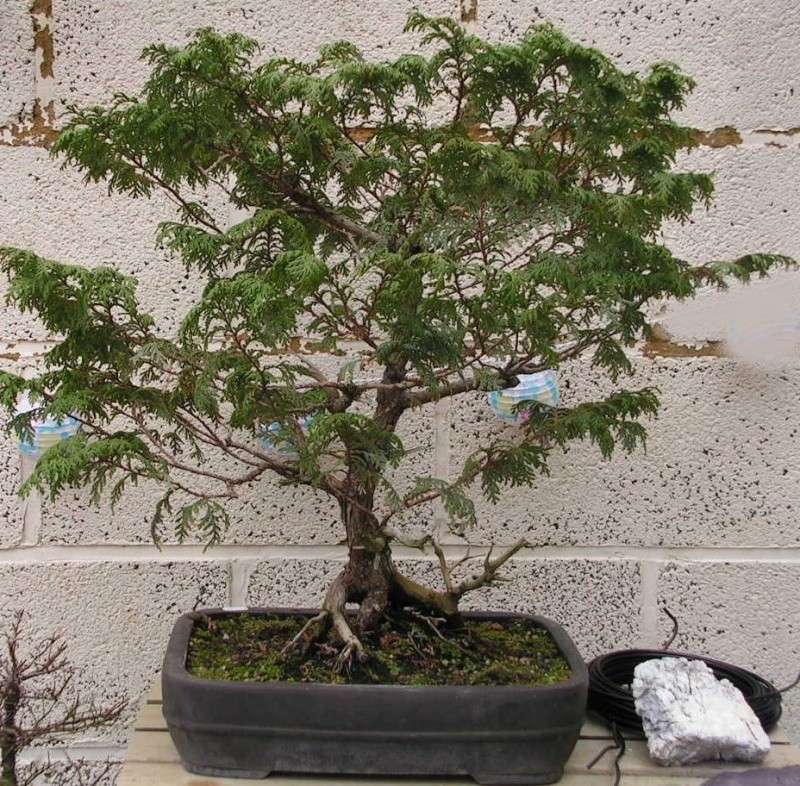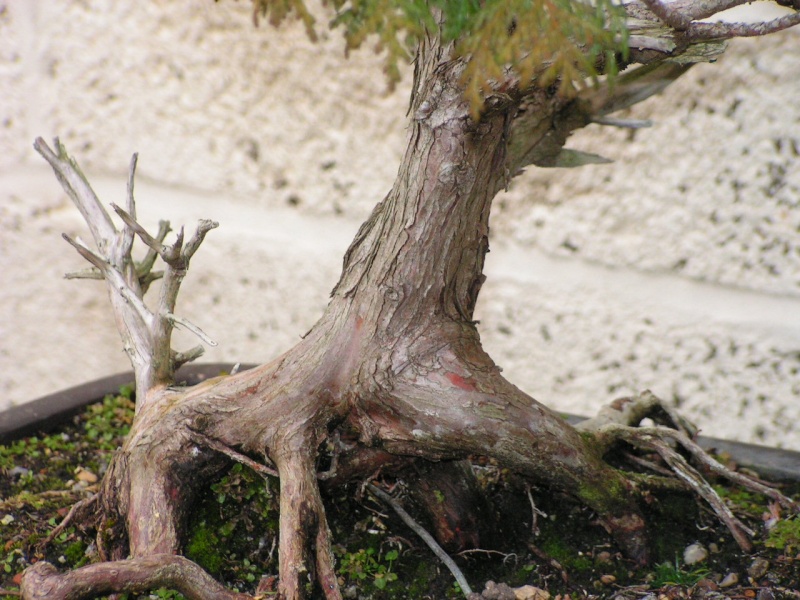 Nice tree to work with. The first pic is the front, I think. You will want to plant it deeper -- enough so you can't see through the roots.

While you are just looking at it, I'd start cutting it back little by little. It is obviously overgrown.

You'll have lots of fun here.
_________________
Jim Lewis - lewisjk@windstream.net - Western NC - People, when Columbus discovered this country, it was plumb full of nuts and berries. And I'm right here to tell you the berries are just about all gone. Uncle Dave Macon, old-time country musician

JimLewis

Member





thankyou jim ,yes the first pic is the front ,in march i will plant deeper also i need to raise one or two of the branches to help form an apex i have read that some branches can die back very quickly and without reason does anyone have exsperiance of this? also you can see on the last pic the tree has had some jin work i dont have any exsperiance with jins or shari i do have some lime sulpher but do i need to use wood hardener as well if so what brand is best and is available in the u.k ,again i look forward to hearing from you thankyou
also i need to raise one or two of the branches to help form an apex
Well, before you do, please think about it. All bonsai don't need to have a pointy top. Trees that grow in mountainous, windy area often have quite flat tops. While you might want to take off some of the sharp edges of this one's top, it really isn't that unattractive.
I would not use wood hardener unless the wood actually starts to rot. Neither would I overdo jin and shari -- easy to do these days.
You might want to take a close look at that largest left-side branch. It may be a bit large for a branch at that height on the tree. Matter of taste.
A note: A bit of punctuation and capitalization helps messages become a bit more readable.
_________________
Jim Lewis - lewisjk@windstream.net - Western NC - People, when Columbus discovered this country, it was plumb full of nuts and berries. And I'm right here to tell you the berries are just about all gone. Uncle Dave Macon, old-time country musician

JimLewis

Member





HI Jim

I will take your advice and have a good think about the apex,I was thinking of a much softer apex to the tree rather then a "pointy top",Wanted to raise branches to help form this and to give the tree a good solid trunk line through to the apex. The left branch at the top is far to heavy,So will be removed at the appropriate time.

Thankyou for the advice on hardener,I wasant planning any new jins or shari just wasant sure how to maintain the ones wich are already there.

Please excuse my punctuation and spelling it was never a strong point of mine
The large branch on the top left is way out of scale. I think it's gotta go. I agree with planting deeper and going with the "old tree" top. Remember to trim carefully as these don't bud back well.
Nice material.
Paul

PaulH

Member






---
Permissions in this forum:
You
cannot
reply to topics in this forum